People have always been building, doesn't matter if it's huge skyscrapers, air-ports or what ever. Humans have built some of the most largest manmade structure and vehicles in the world. If look at history it's easy to see that humans demonstrated their awesomeness and wealth with large structures: The Pyramids of Giza, the Parthenon of Athens and the Eiffel Tower to just name a few. And these are not the largest manmade structures humans have made throughout history, Below is a good list of manmade structures that are so big, it's hard to comprehend.
#1 Largest Airplane-Antonov An-225 Mriya is a huge structure built by humans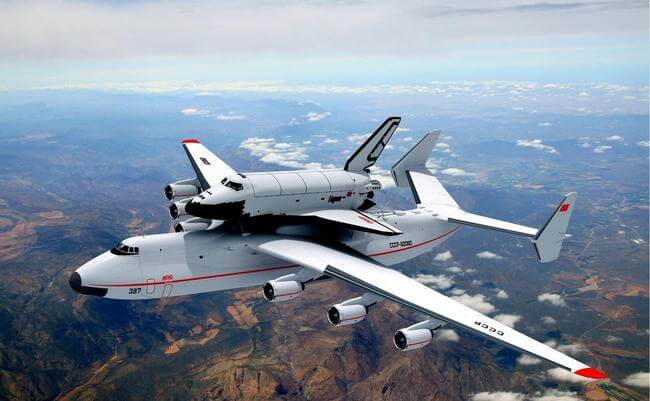 The Antonov A225 was developed to transport the Buran spaceplane (pictured below). At a length of 275 ft and a max takeoff weight of 1.4 million lbs, this airplane is one-of-a-kind.
Largest manmade structure #2 Largest Clock Face-Abraj Al Bait Towers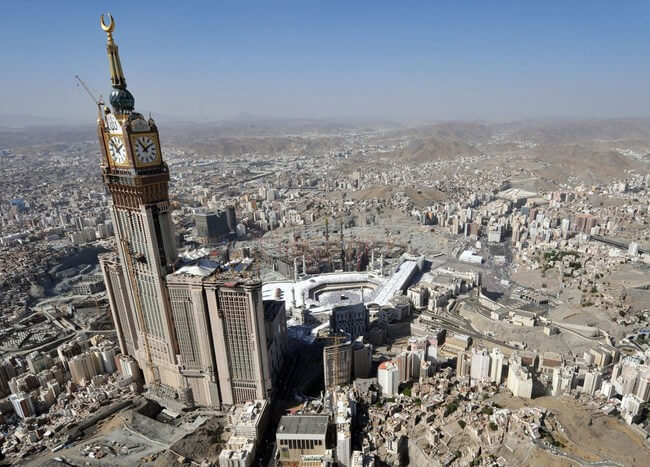 diameter: 141 ft
#3 Largest Building (by volume)-Boeing Everett Factory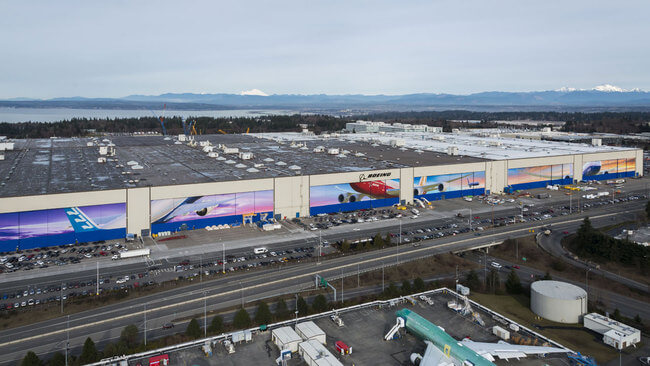 Used to manufacture aircraft, this 472 million cubic foot building covers nearly 100 acres.
#4 Largest Gun-Schwerer Gustav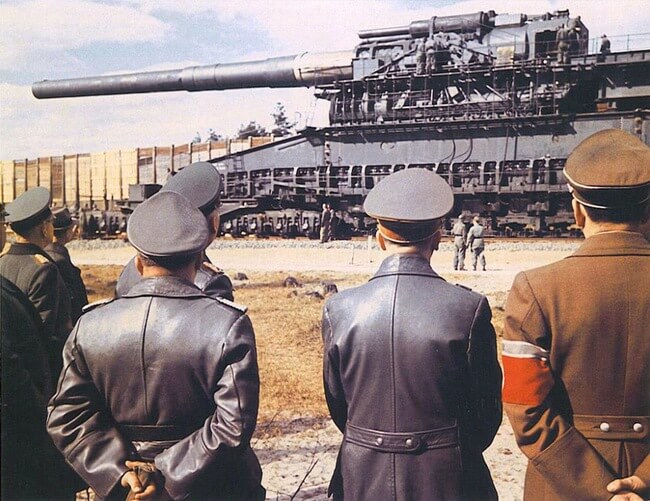 This Schwerer Gustav railway gun weighed approximately 1,350 metric tonnes and fired 80cm shells.
#5 Largest Helicopter-Mil Mi-26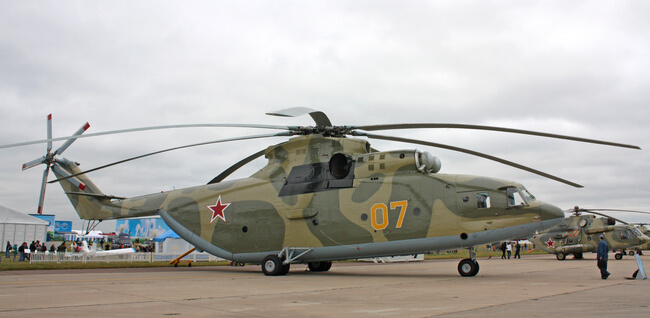 Still currently in operation, this specific version (of several) of the Mi-26 is considered the largest and most powerful helicopter in the world. it is 131 ft long and weighs 62,000 lbs.
#6 Largest Stadium (by capacity-non racing)-Rungrado 1st of May Stadium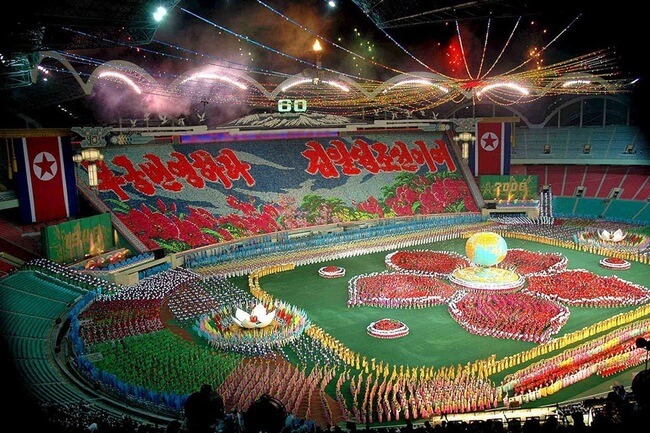 Located in Pyongyang, North Korea, this stadium has a seating capacity of 150,000.
#7 Tallest Statue-Spring Temple Buddha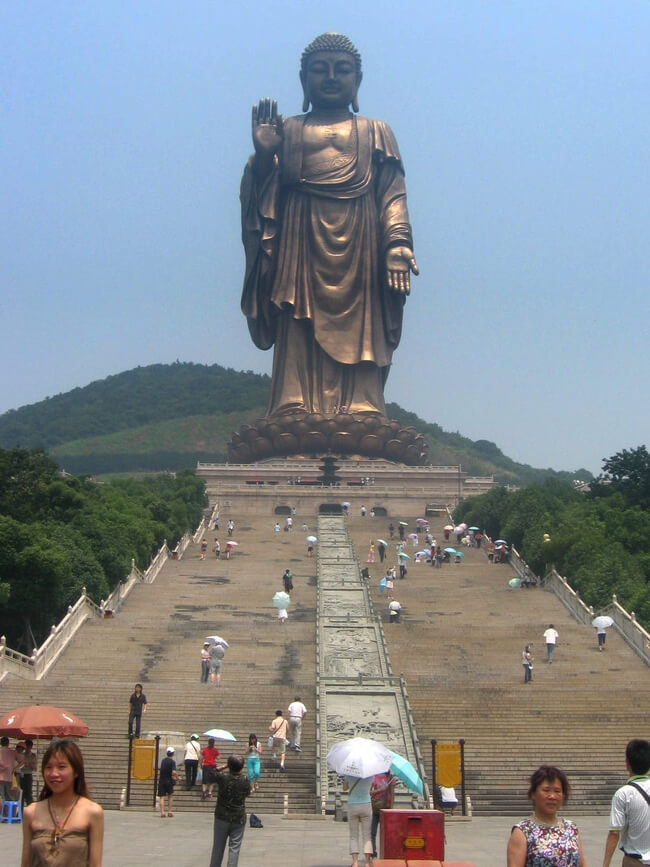 Currently the largest statue at 420 ft, not including the pedestal, which would bring the height to 502 ft. This statue will soon be surpassed by the in-progress Statue of Unity.
#8 Largest Diesel Engine-Wartsilil-Sulzer RTA96-C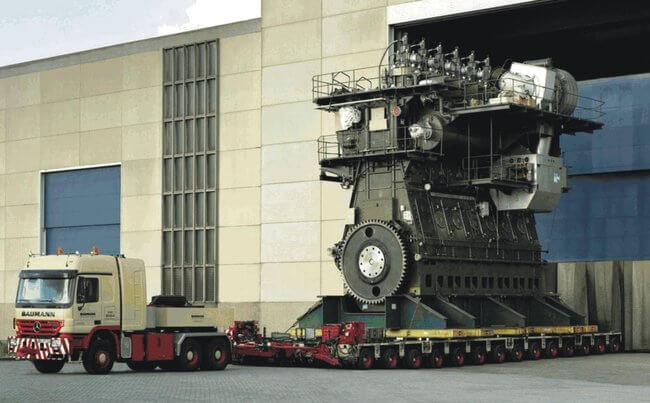 This engine is 90 ft long, 44 ft tall, and weighs 2.300 metric tonnes. With it's approximately 109,000 horsepower, this engine was used to power the world's largest cargo ships.
#9 Largest Passenger Ship-MS Harmony of the Seas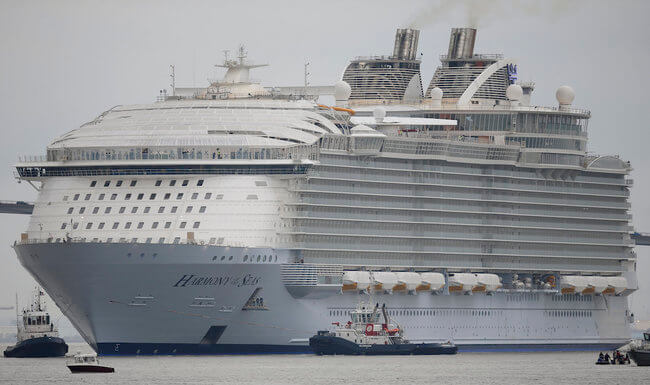 Harmony of the Seas surpassed her sister ships in the Oasis-class by weighing nearly 227,000 gross tonnes and spanning 1,188 ft long.
#10 Largest Rocket-Saturn V
Saturn V is the rocket that took men to the moon and is still the largest, tallest, and most powerful rocket ever built. However, it will soon be surpassed by the SLS. Standing at 363 ft tall, a mass of 6.5 million lbs, it is arguably the most powerful machine ever built by man.
If you liked this post about the largest manmade structure and other stuff, please share with your friends
Source: Imgur