They seriously need to think about a career change, These Fail Gifs will prove these people just can't do anything right.
1: You do not mess with an angry mom on Monday morning dude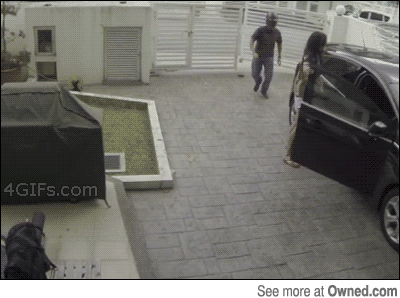 2: This girl is a ninja! Bruce lee would be proud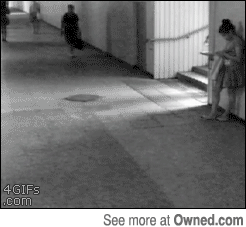 3: Really? Dude didn't you noticed the six-foot door right in front of you? That's a fail gif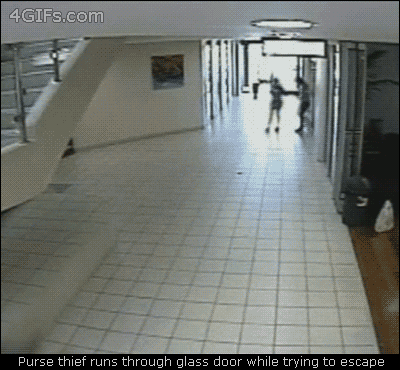 4: Give me your money! "maybe i'll give you a chair in the head instead!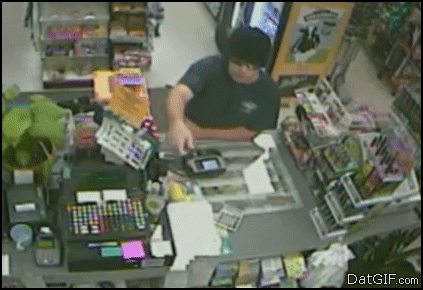 5: Hey your drop your money mister robber, thank you local citizen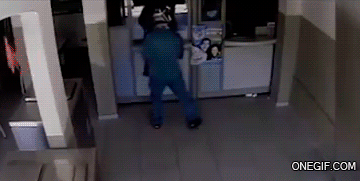 6: This is the smartest criminal alive today! No joke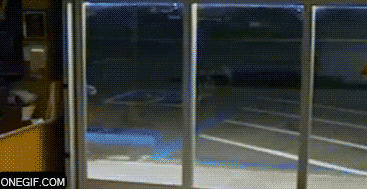 7: Talk to the wall Bi*/! You ain't robbing nobody today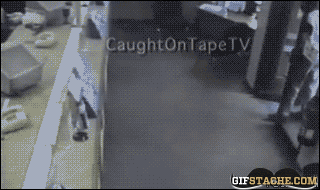 8: First thing to learn when planning a robbery – how to wear a ski mask =  " CHECKED "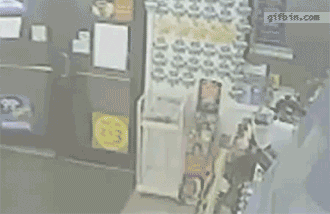 9: Chuck Norris is a little girl compared to this guy!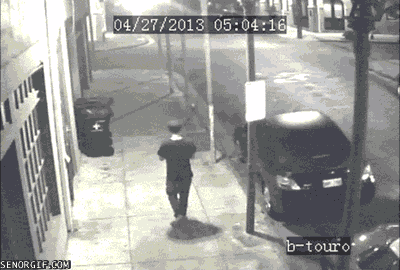 10: If you gonna shoot, shoot, don't talk