The rule of NYC subway: "No person may bring any animal on or into any conveyance or facility unless enclosed in a container."
It's concise, it's clear but it doesn't cover a size of an animal. So, as for this specific rule, if you can find a container big enough for an elephant, you can casually get the big guy from spot A to spot B in NYC using subway. OK, we took this a little bit too far, but guys at the photos below are on the edge itself and it looks almost as ridiculous, but also very simpatico.
A huge Husky stuffed into a tote bag! This priceless sight was caught by CBS news producer Alex Romano. Can you look at it and not smile? The guy is so casual about the situation that we think he is doing this every day.
Husky in a (big) tote bag. Rules are to obey.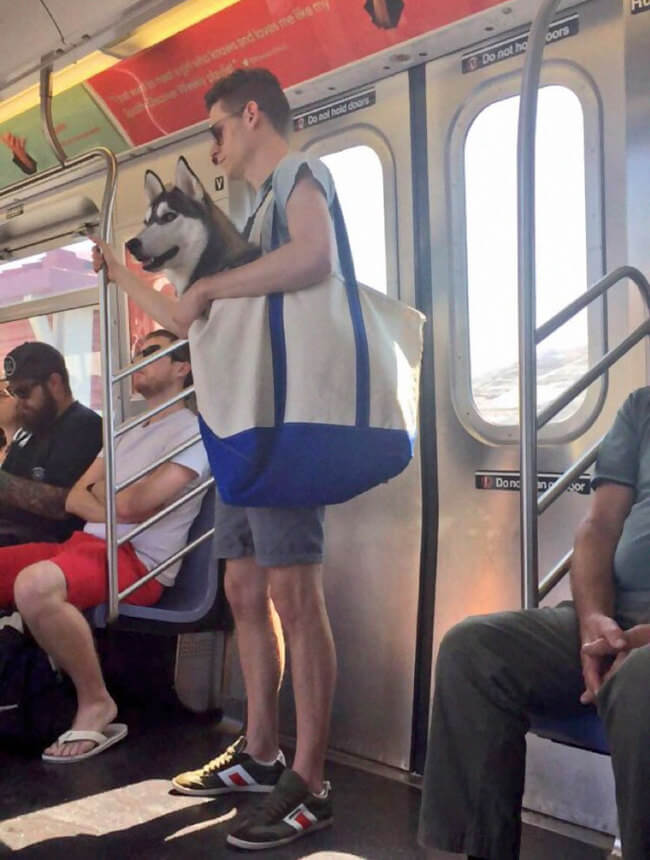 Image credits: Alex Romano
Ready for the subway. We are not rule breakers!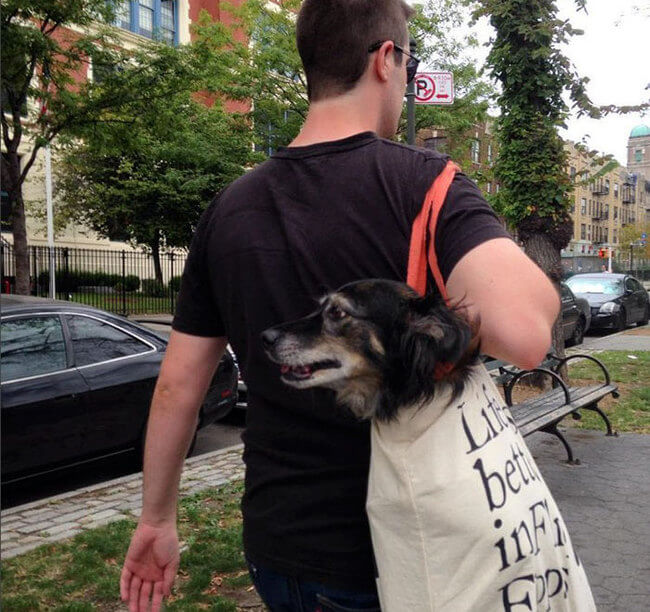 Image credits: Michiko Fuller
It's almost our stop.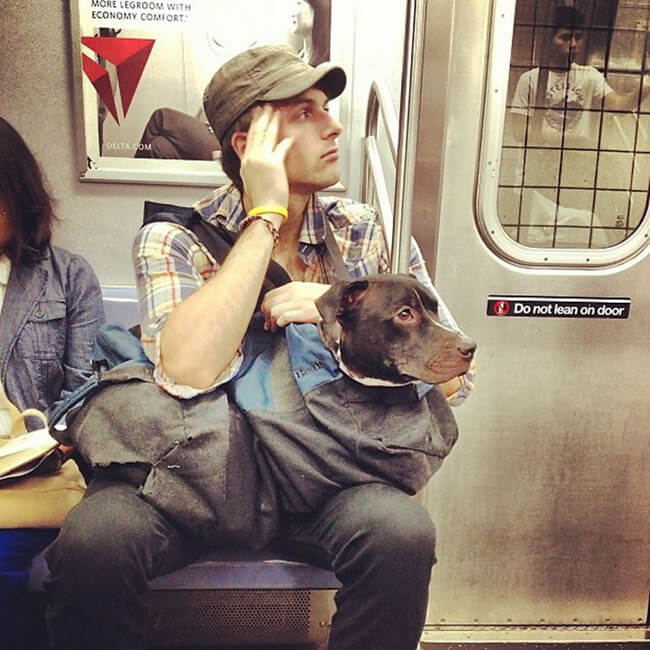 Image credits: hansyandbrush
We are not breaking any rules.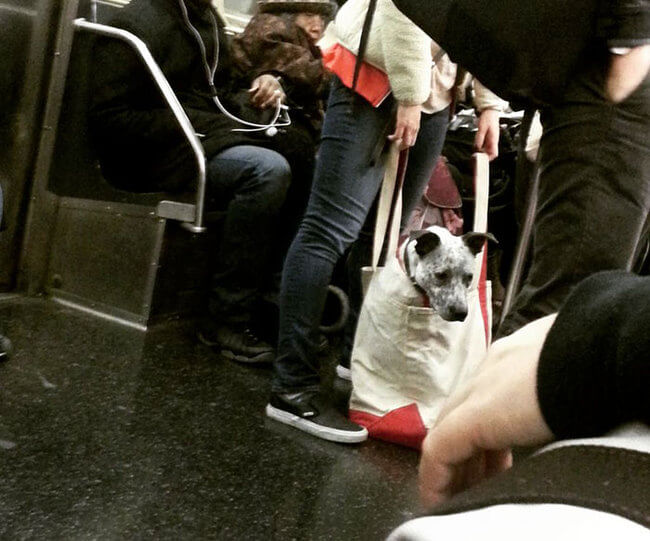 Image credits: Clare Toeniskoetter
Have you ever seen something like this on your way to work? Or even better – photographed! Share with us, please, cause we like it!
Source: Boredpanda