Who wouldn't want one of these in their living room? This storm cloud speaker doesn't look out of place or mismatched with your decor. It not only plays music like a dream but it creates a relaxing ambiance. The cumulus-shaped cloud hovers above a reflective oval base. The base is embedded with magnetic components which allow the cloud to float.
The lightening flickers in tune with the music. It's like it harmonizes the entire room with your music.
If you love lightening storms as much as I do, you'll want this in your home. So you have have your own little lightening storm when ever you feel like it.
Take a look at these photos and check out the source link. Leave your thoughts in the comments section.
The Storm Cloud Speaker is both a practical device and a cool furniture to your home

The speaker has a cumulus shape and it is hovering above a reflective base making it look like a cloud in the sky that plays your music. How cool is that?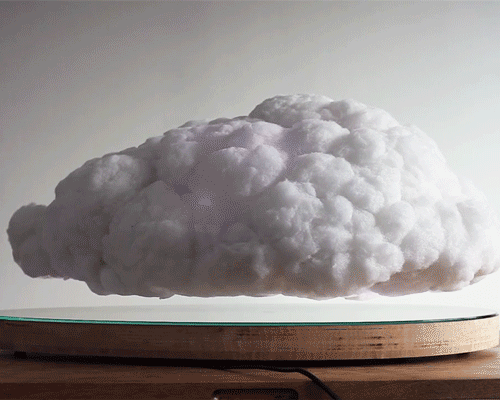 The floating could speaker hovers just 1 – 2 inches above the base which is close enough to look cool, but also be perfectly safe.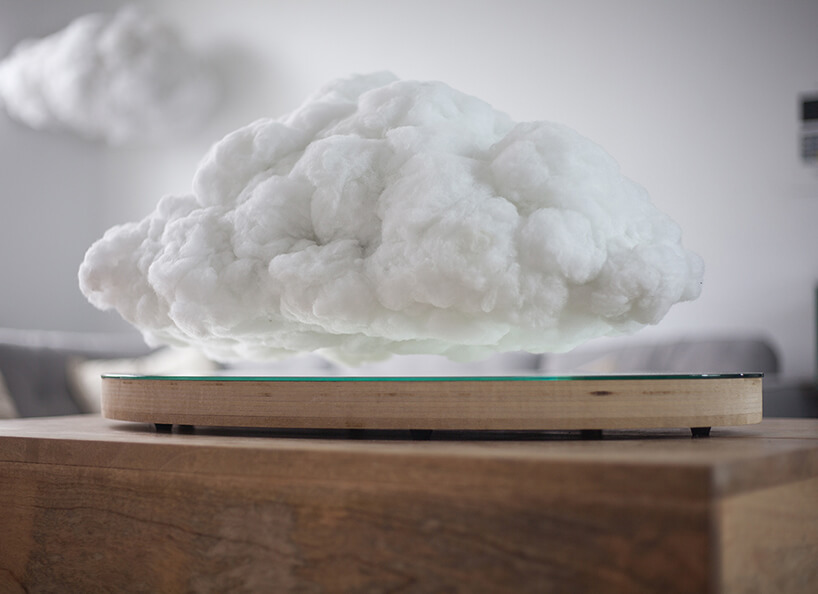 Inside the cloud speaker there are LED lights and a bluetooth speaker that adds to the effect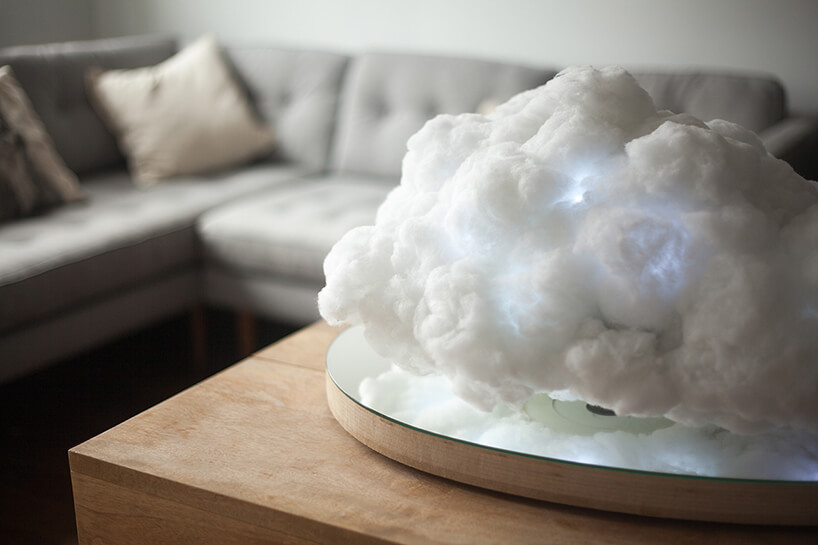 With this speaker in your home, we're sure your guests will be left speechless when seeing this thing hover in mid air.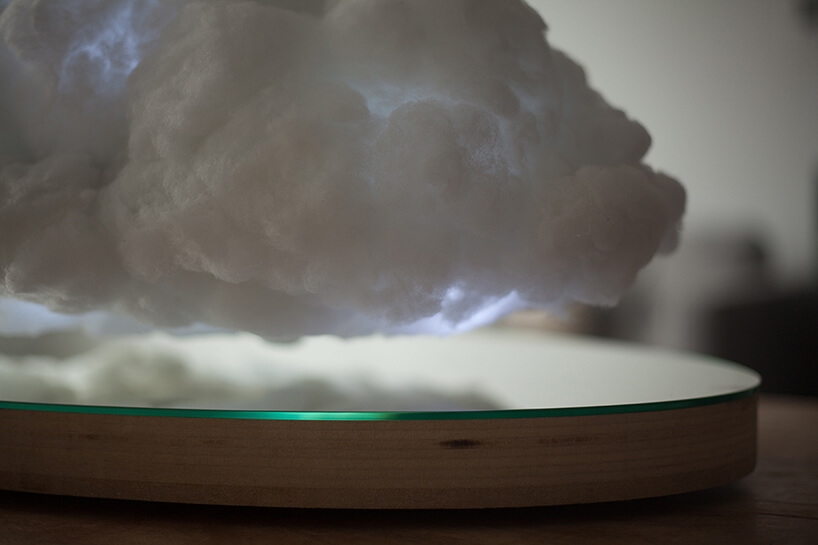 Here's a short video showing the Storm Cloud Speaker in action:
Source: designboom