We are all scared of something, it could be a really stupid thing for others but to us it is the most scary thing in the world, sometimes all it takes is just one or two sentences to creep you out completely, this is what this article is all about. super short, super scary short horror stories for your enjoyment.
Think of it as an online cheesebeats that you can share with your friends and scare them good. Use it on halloween to get into the spirit of the holiday or just read them to yourself if you're the kind of person who likes horror movies. What ever you do with these, make sure to have a good night sleep after, MohaHaHaHaHA 🙂
1. I was having a pleasant dream when what sounded like hammering woke me up…The first on the short horror stories list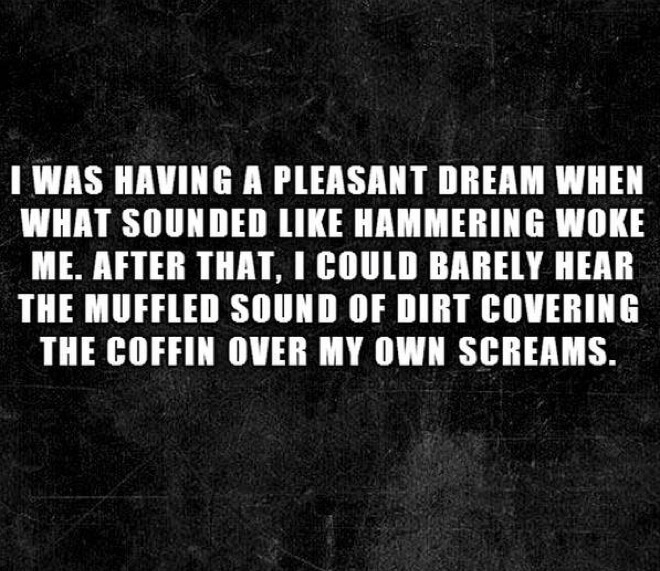 2. I woke up to hear knocking on glass. At first, i thought it was the window…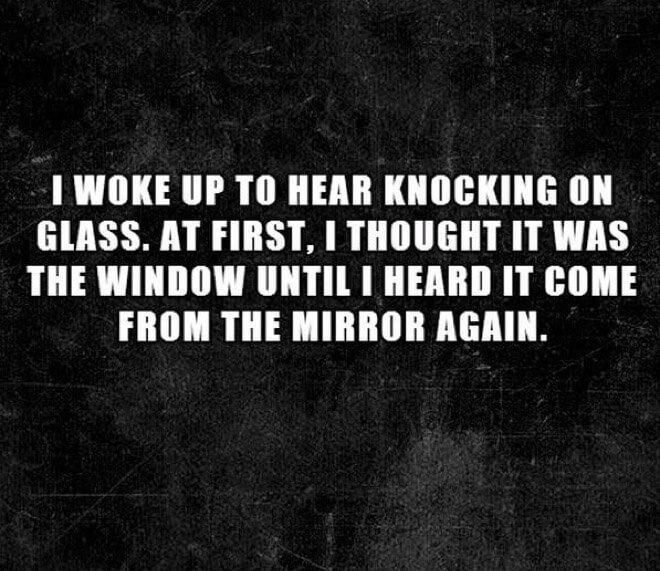 3. I can't move, breathe, speak or hear and it's dark so dark…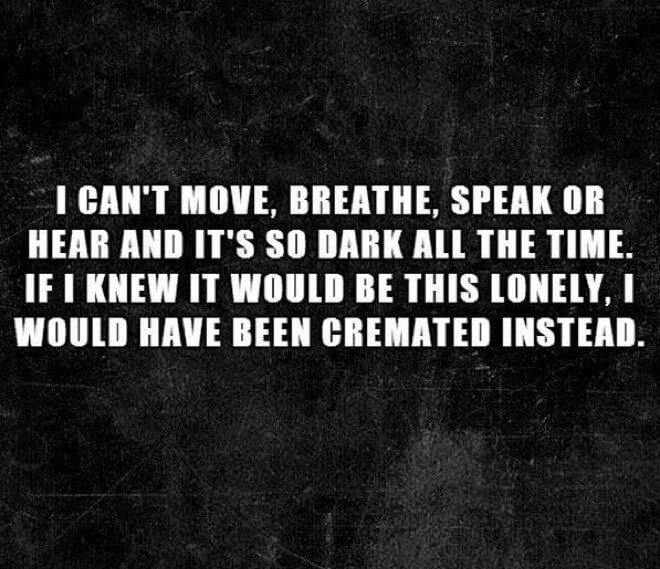 4. There was a picture in my phone of me sleeping…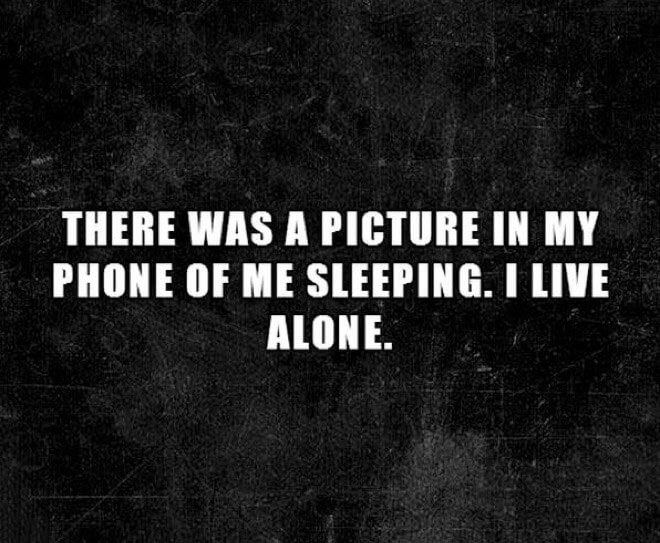 5. My wife woke me up last night to tell me there was an intruder in out house…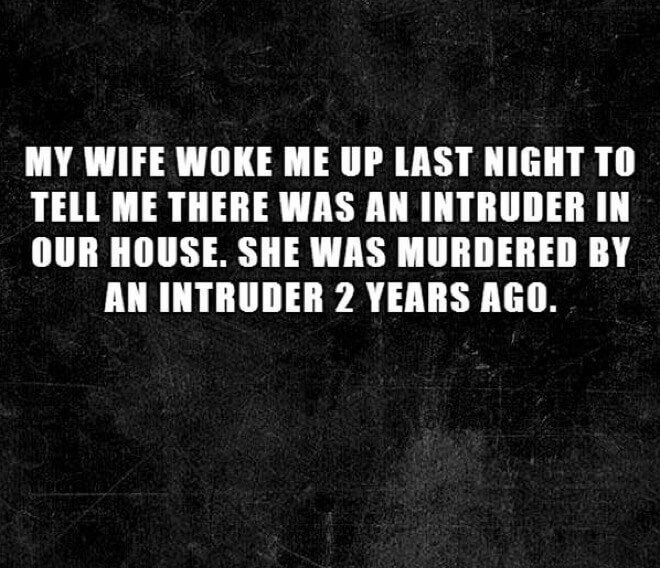 6. I never go to sleep…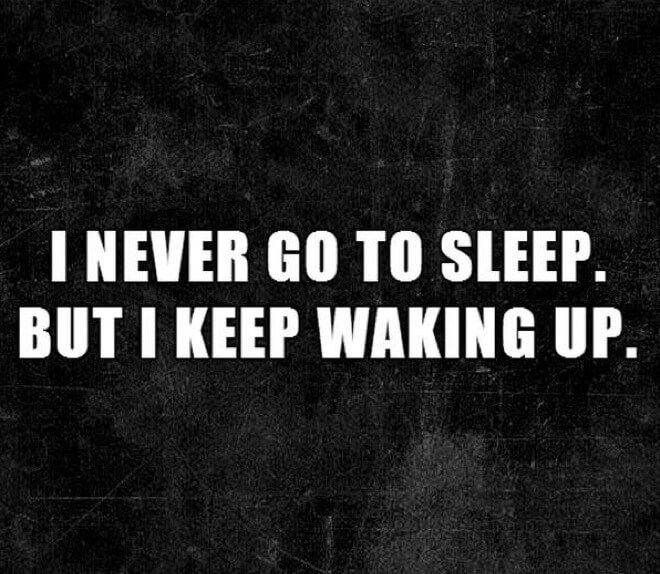 7. The last thing i saw was my alarm clock flashing 12:07 before she pushed her long rotting nails…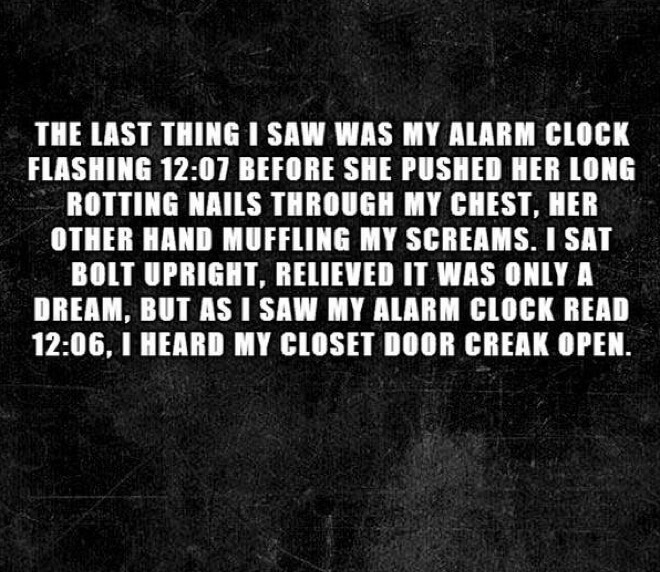 8. She went upstairs to check on her sleeping toddler…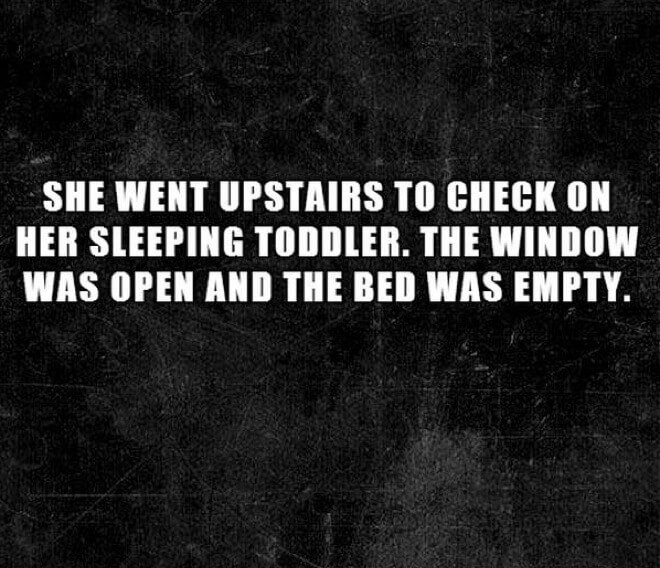 9. I can't sleep, she whispered, crawling into bed with me…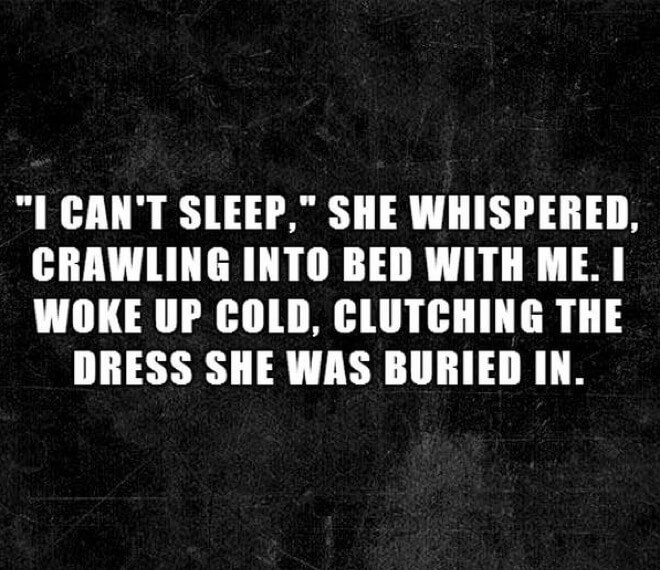 10. I begin tucking him into bed and he tells me, daddy check for monsters under my bed…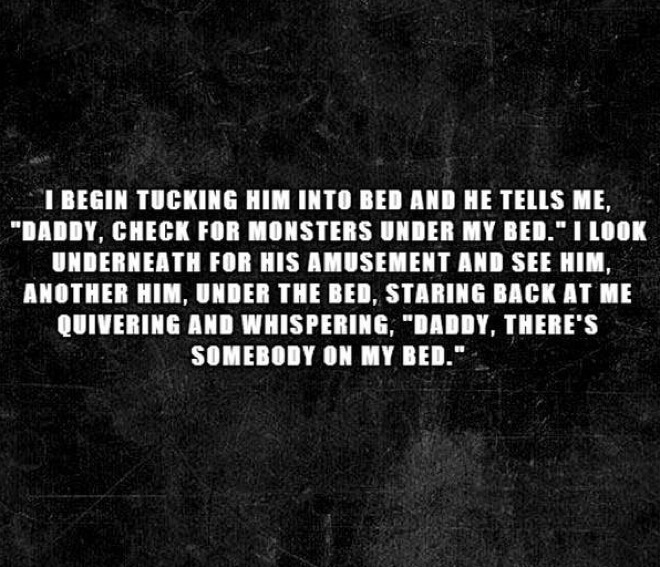 11. After working a hard day, i came home to see my girlfriend cradling our child…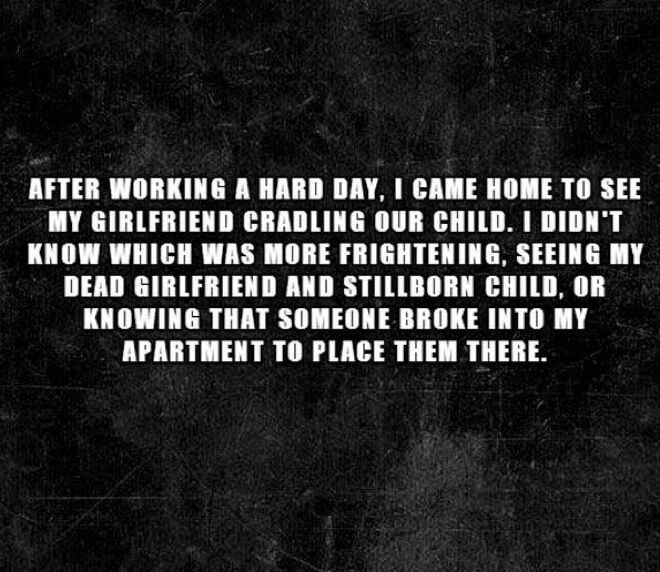 12. You get home, tired after a long day's work and ready for a relaxing night…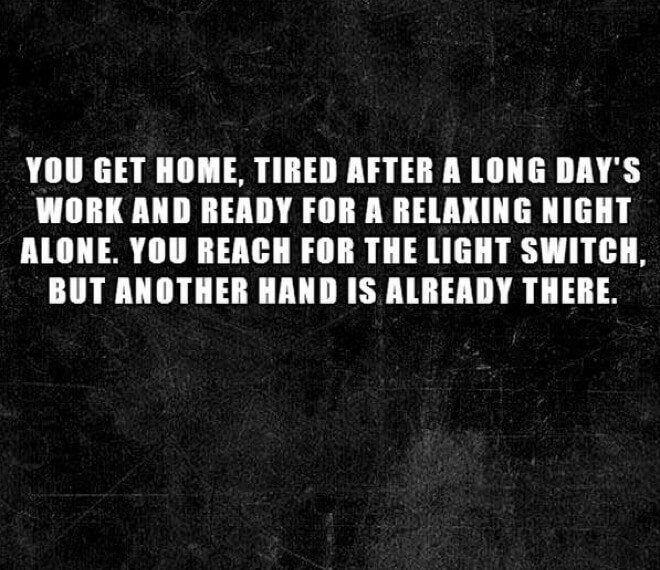 13. I always thought my cat had a staring problem – she always seemed fixated…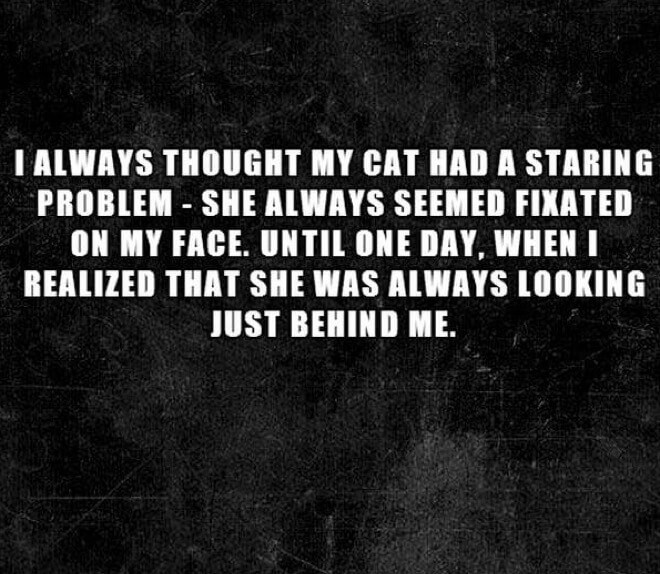 14. My daughter won't stop crying and screaming in the middle of the night…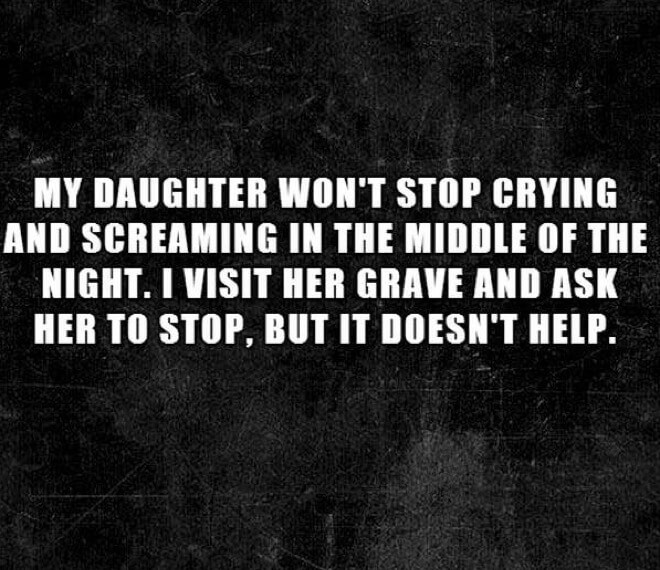 15. She asked why i was breathing so heavily…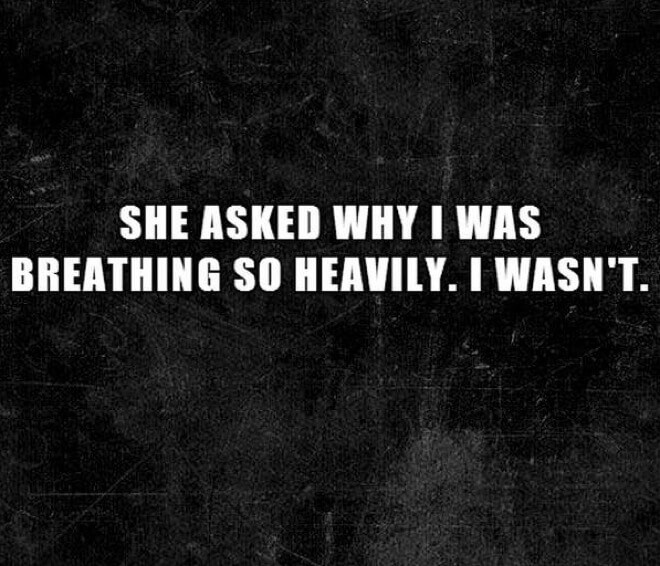 16. I awoke to the sound of the baby monitor crackling with a voice comforting my firstborn child…Whoa! The creepiest of all the short horror stories!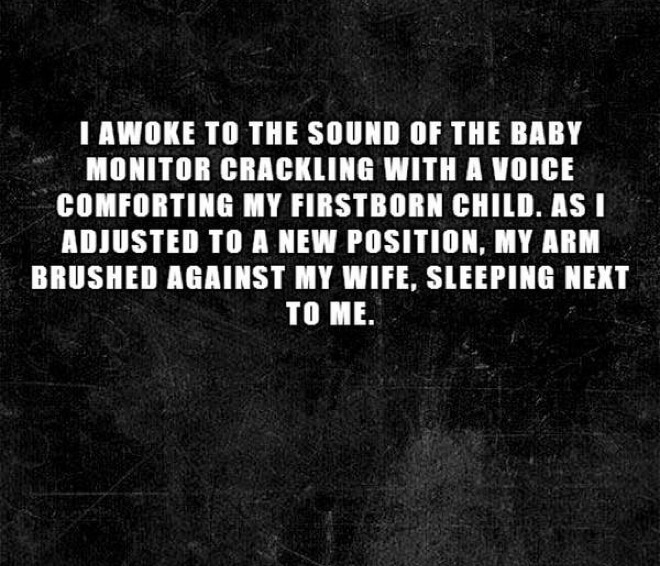 17. There's nothing like the laughter of a baby…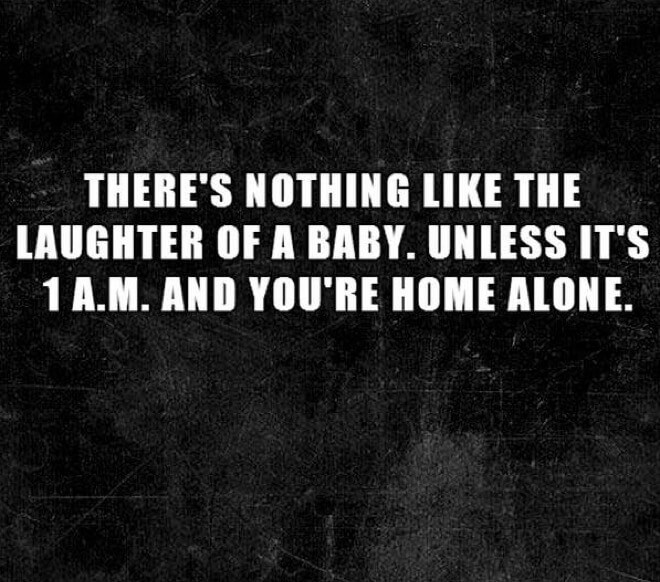 18. A girl heard her mom yell her name from downstairs, so she got up and started to head down…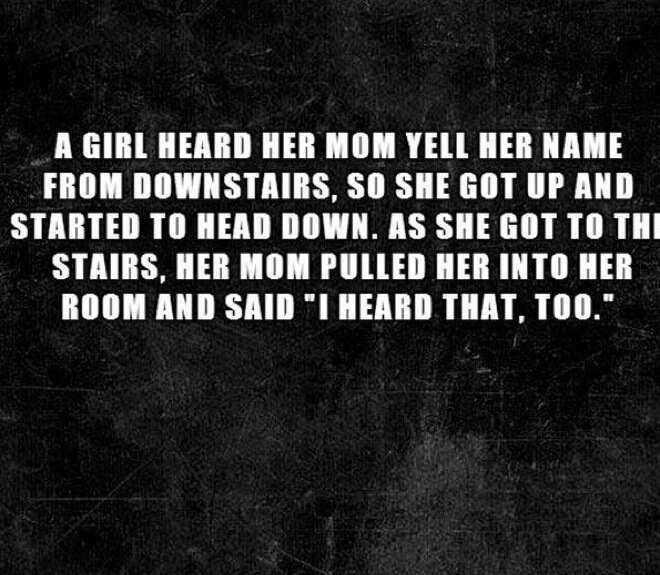 19. Growing up with cats and dogs, i got used to the sounds of scratching at my door…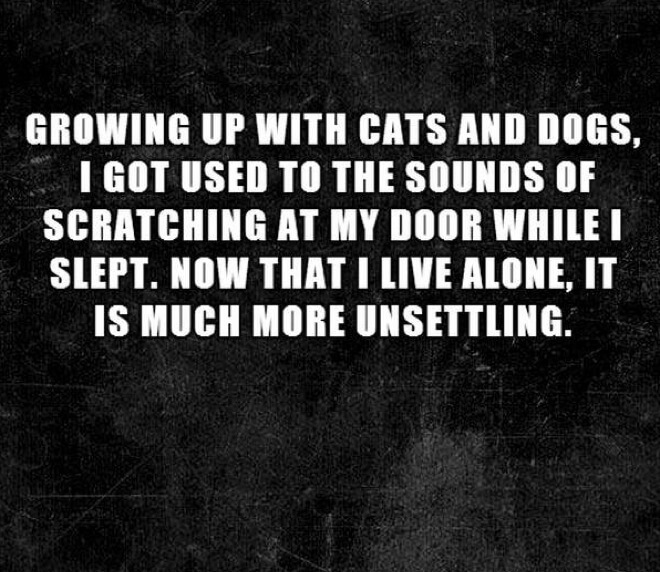 20. In all of the time that i've lived alone in this house, i swear to god i've closed more doors than i opened…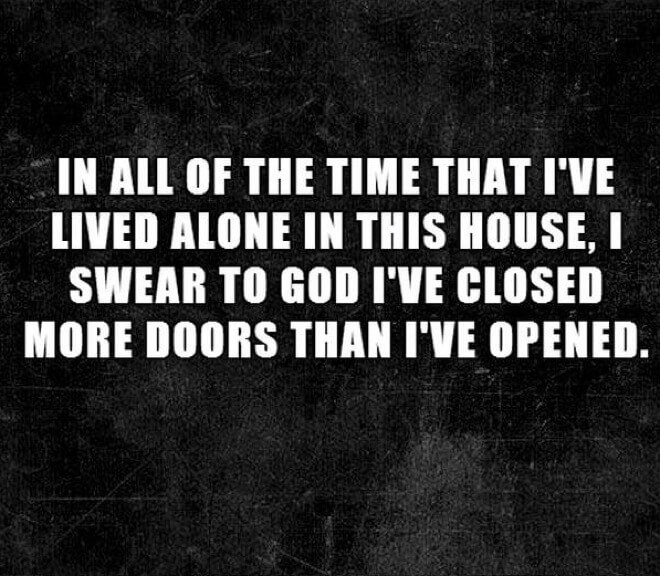 21. I let my little girl sleep with me at night. I still like to snuggle with her…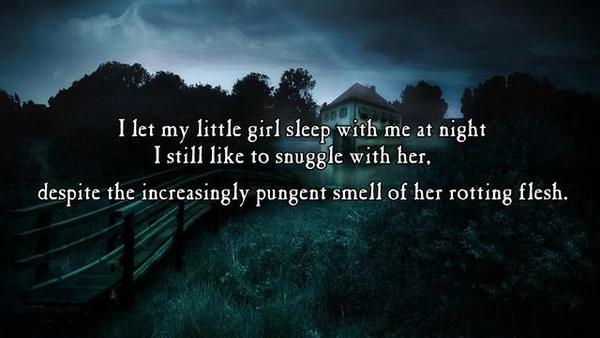 22. The lights flicker. I put the pillow over my head…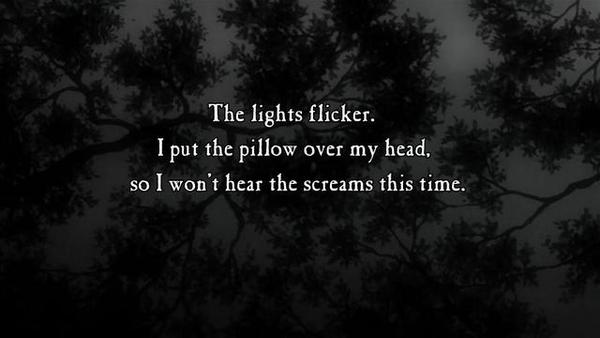 23. I'm not afraid of the cemetery…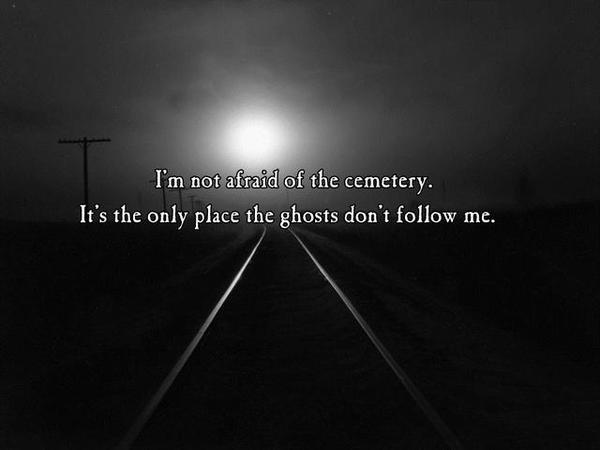 24. The problem with sneaking out is that your parents have no idea where to look for you…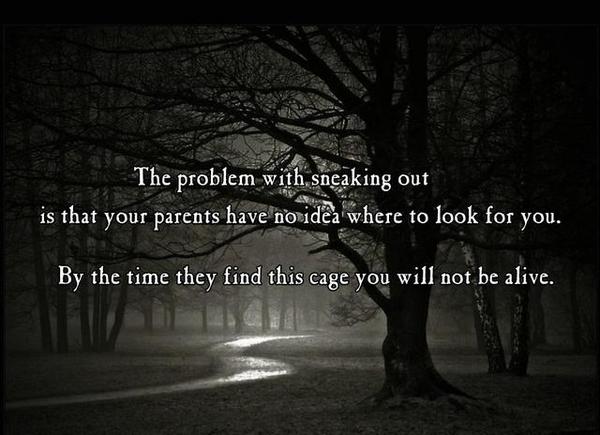 25. I hear my son scream, so i rush upstairs to comfort him…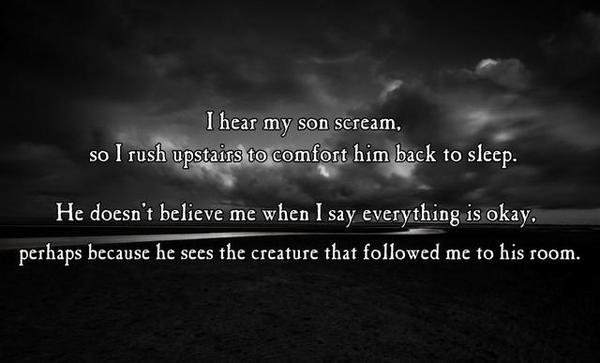 26. The longer i wore it, the more it grew on me…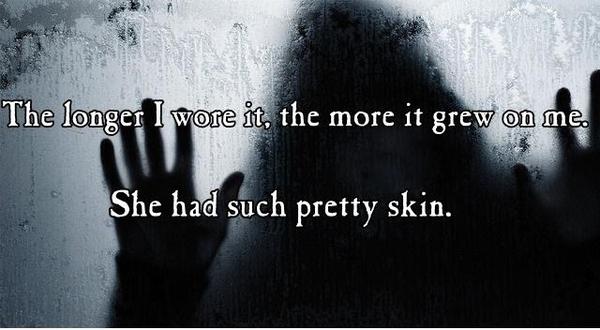 Tell me that these short horror stories didn't keep you up at night? I know i'm scared. Share with some friends to creep them out.
Source: Imgur