A little boy's heart is grateful to John Cena. Giovanni Hamilton recorded a YouTube video earlier this week that expressed much appreciation to the WWE star for fulfilling his Make-A-Wish desire in March.
John sat down with Giovanni, who has a rare genetic disease known as Schawrtz-Jampel syndrome, to answer a few questions that the youngster had for him. Among the numerous inquiries was the question of whether John had ever undergone surgery.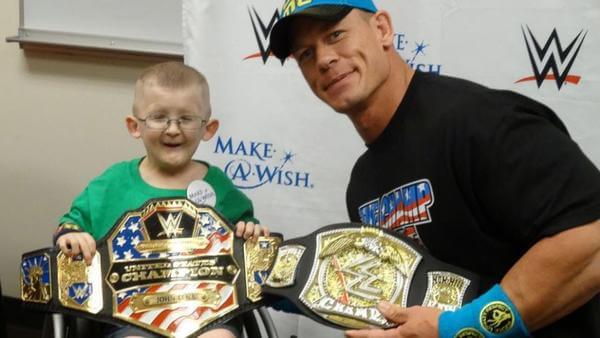 Cena told Giovanni that he endured five surgeries during his lifetime, and the youngster informed him that he had undergone six operations thus far.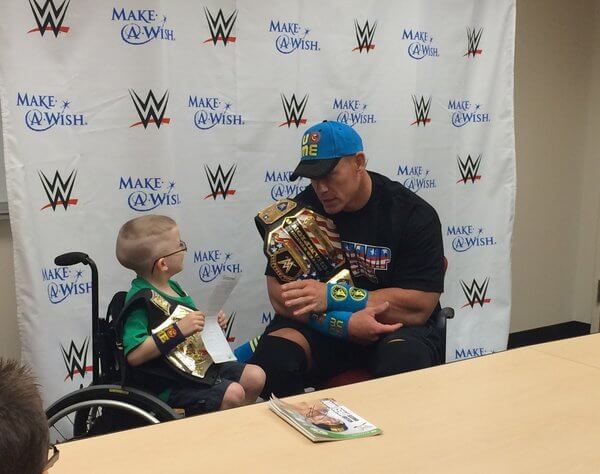 "I knew you were tougher than me," said John. This comment meant the world to Giovanni.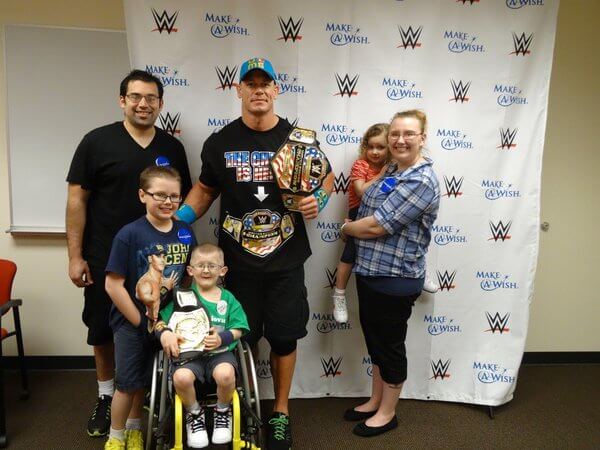 Hamilton shed tears of joy that day. He now hopes that his video will reach John Cena.
[youtube http://www.youtube.com/watch?v=fvkFrYDhIaA]
Source: Yahoo