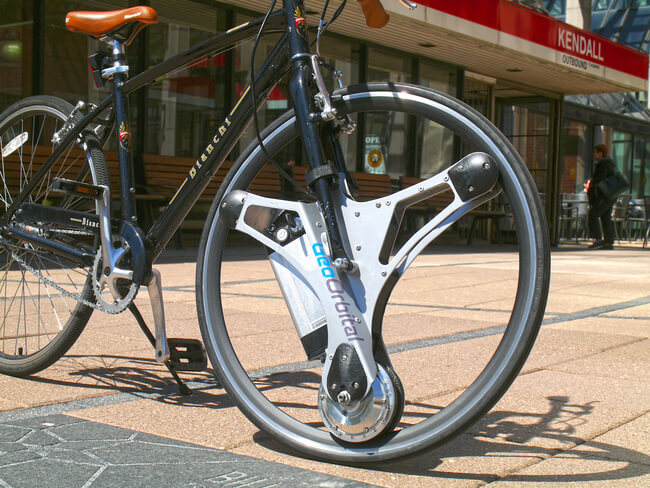 Bicycles are the perfect way to cover moderate distances while getting exercise, and lowering your carbon footprint. The really clever folks at GeoOrbital have just made it even better! Get ready for the latest in locomotion technology: The GeoOrbital Universal Wheel for your bike.
This is an electric wheel that replaces the front wheel of your bike. Although it weighs about twice as much as a regular bike tire, the benefits are worth it. This foam filled 26" wheel boasts a lithium-ion battery that can propel your bike at speeds of 20 MPH for up to 50 miles. Because it is made from special foam, it won't puncture or go flat.
It also has USB ports to charge all of your devices, and peddling your bike or coasting downhill recharges the wheel! You can order one of these marvels through the Company's kickstarter campaign for 650.00 USD.
Source: engadget