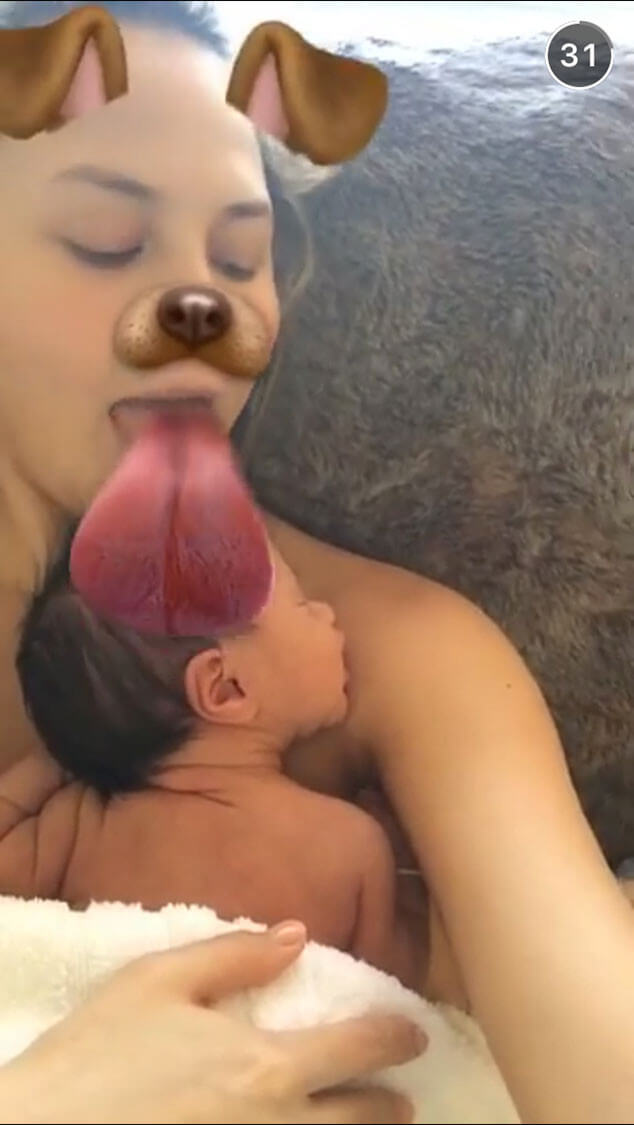 Like many other celebrity moms before her, Chrissy Teigen didn't know how the social media world will accept her new baby into the world. " I dunno what to tweet now " the model wrote just three days after giving birth to her daughter Luna Simone Stephens. " Does my Twitter change… this is so awkward"
No need to worry though, the star model quickly picked up where she left off and started sharing her photos again with her new daughter and some fun filters on Snapchat.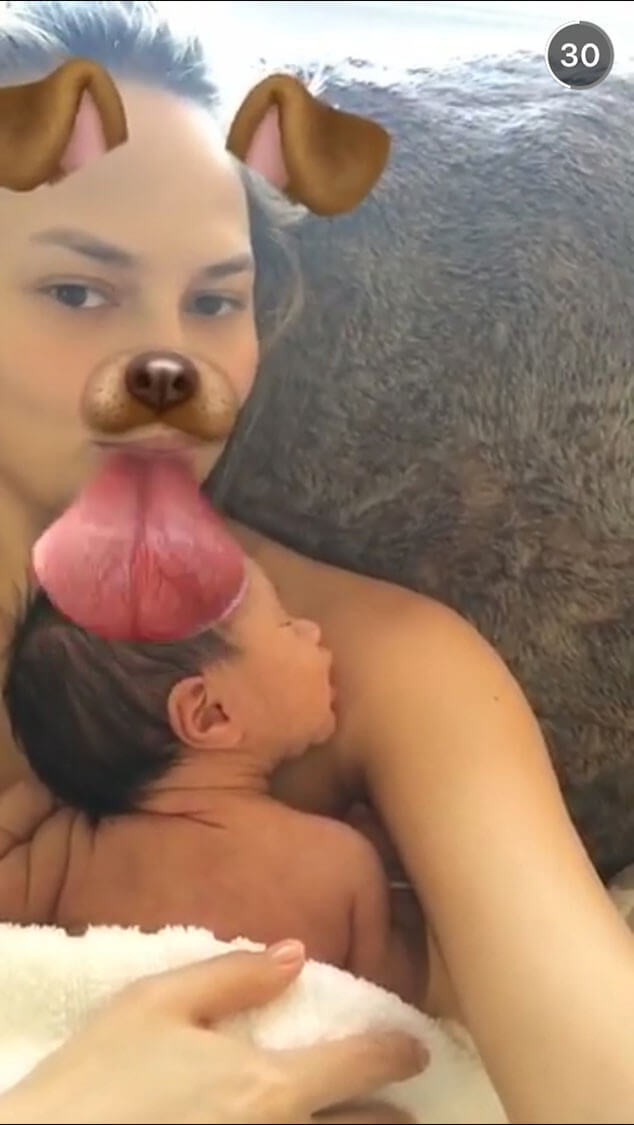 In one hilarious photo, Chrissy used a puppy filter and pretended to lick Luna's face while she slept on her shoulder, in another picture you can clearly see that Teigen is totally glowing with her no makeup new mom look, and were happy to see that she is still a lot of fun on her social accounts.
At only ten days old, it seems that little Luna doesn't really know what's going on around her, but we have a good feeling she will pick this whole snapchat game fast enough. Welcome to the world Luna!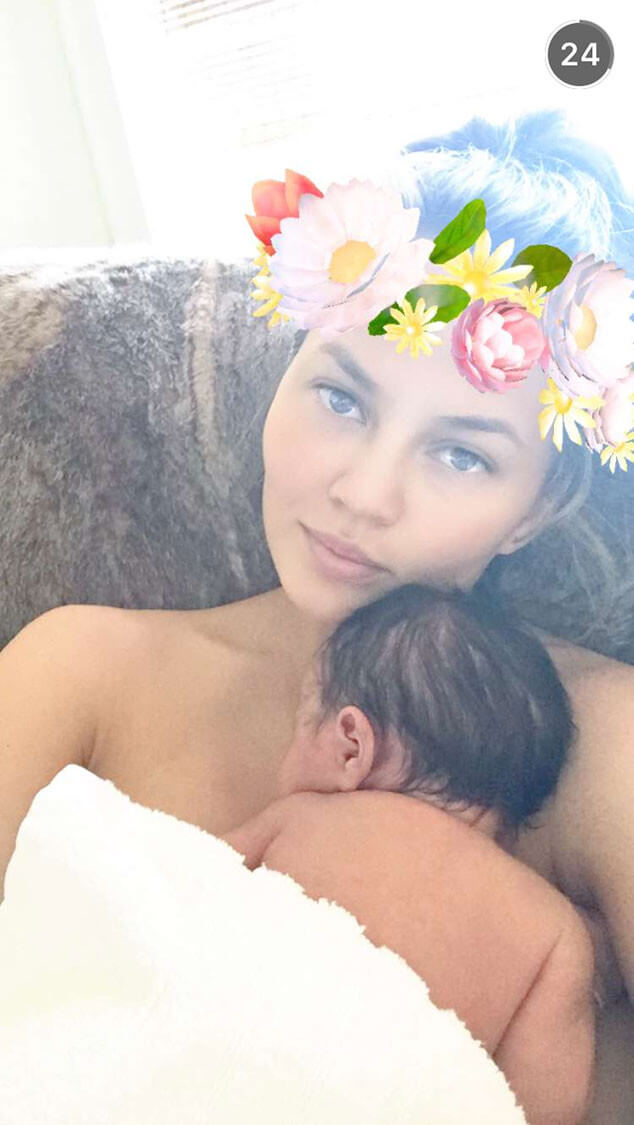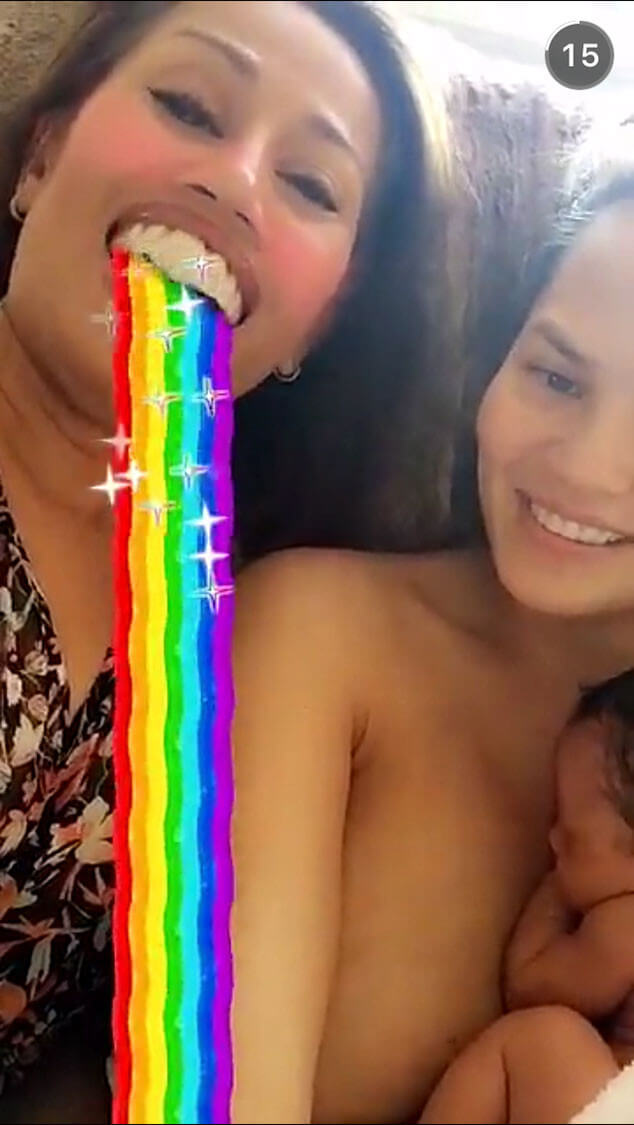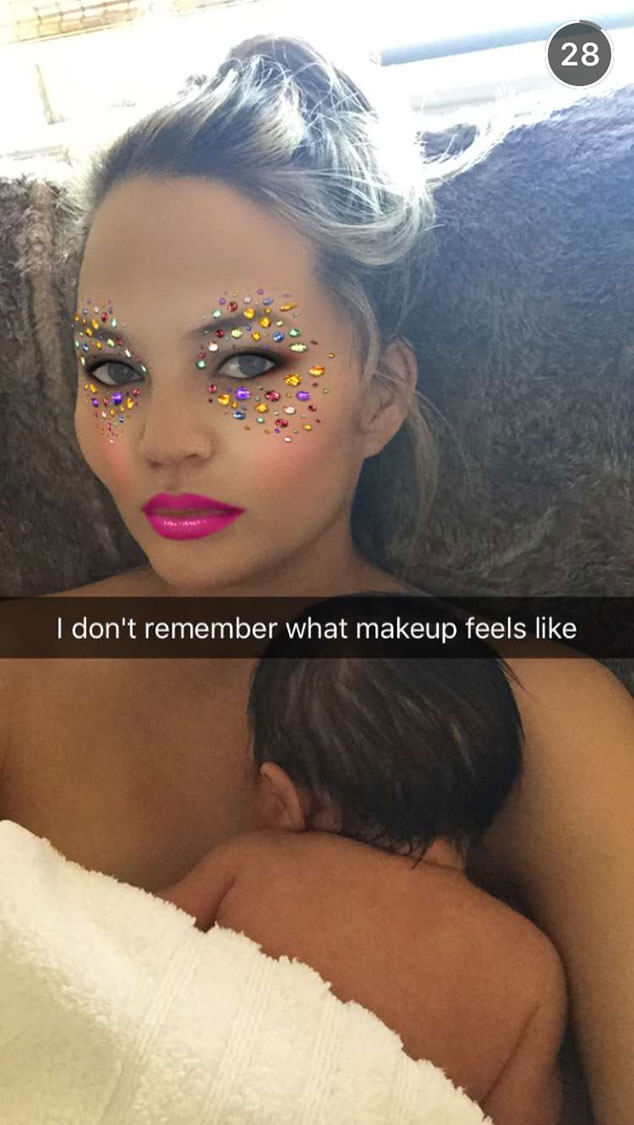 Source: Eonline