If you're a fan of the Elf on the Shelf, or even if you just know what it is, you'll enjoy this. Photographer Alan Lawrence decided to try out the trending Elf on the Shelf, but in a different way. Lawrence dressed up his 4-month old boy, Rockwell, as an elf!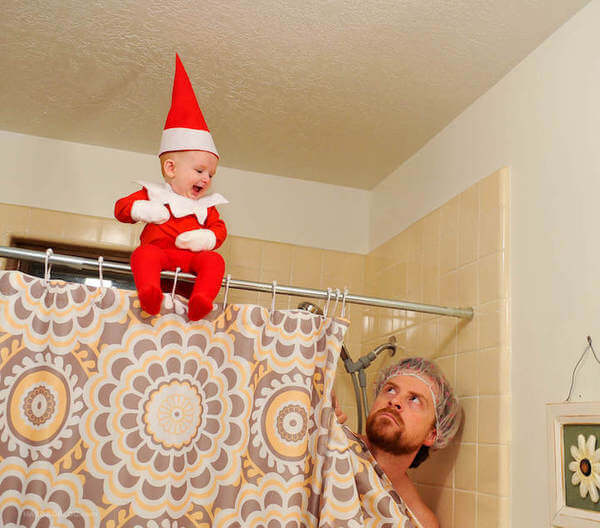 He decided he wanted to see what the whole thing was and how he'd react if a real elf came into his house, so he used his kid to test it out!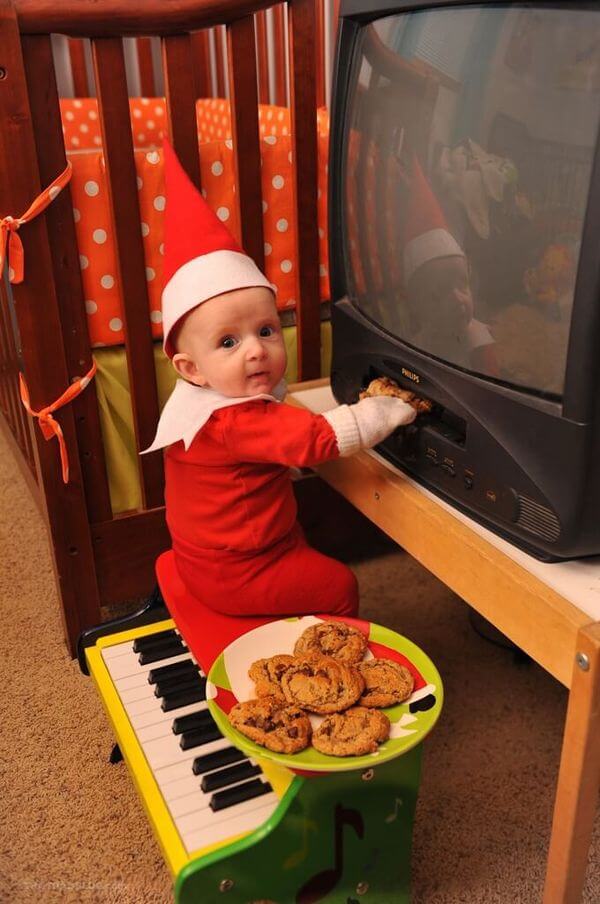 He told Buzzfeed, "Then one day someone told us that Rockwell looked like an elf and the idea came to me. What if a real life elf came to live with us for the holidays and how would I react in real life to having it show up to live with us?"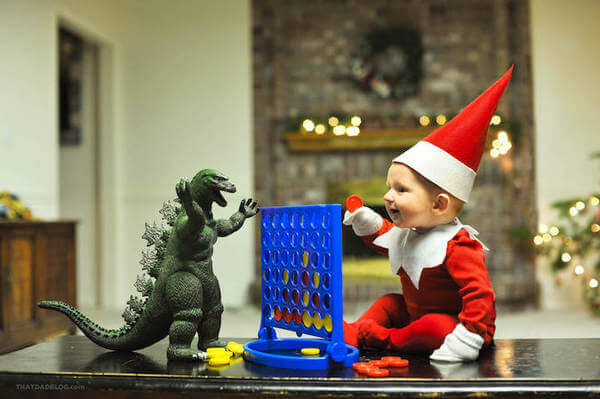 And here we have Rockwell the Elf, causing all sorts of chaos.

The pictures are absolutely hilarious and just so happen to catch Rockwell in a moment of mischief.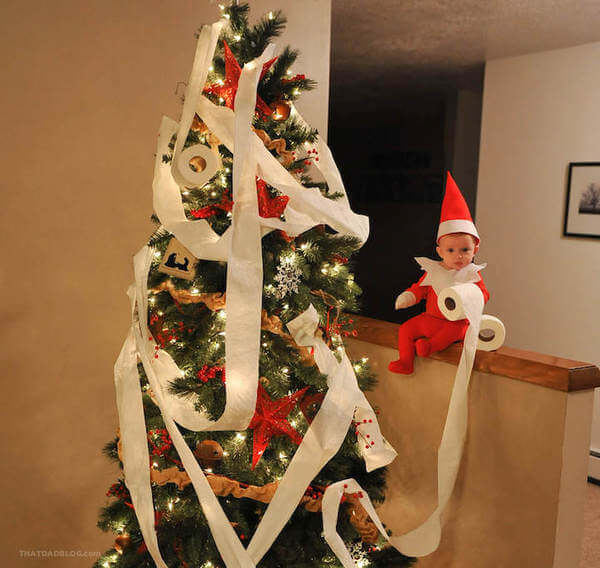 How much cuter could it get? Rockwell is dressed as an elf from top to bottom and Alan is contributing to the hilarity.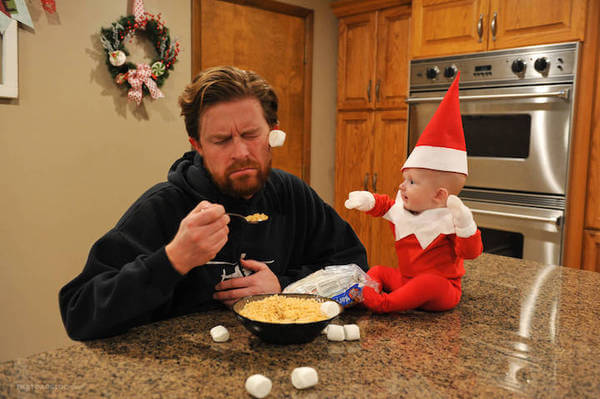 So is his other son! Look how joyful they seem.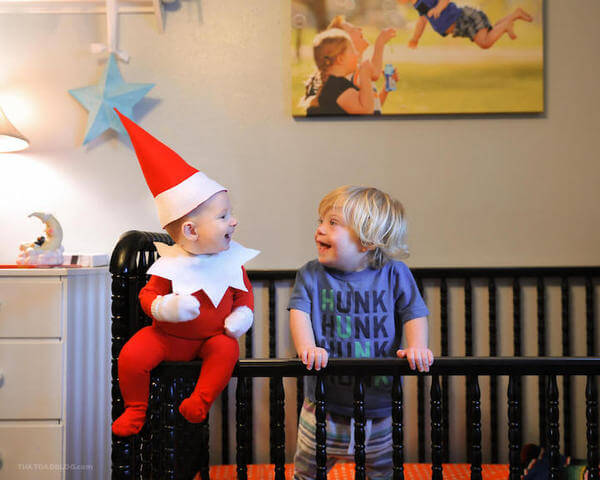 Watch out, Rockwell is watching!!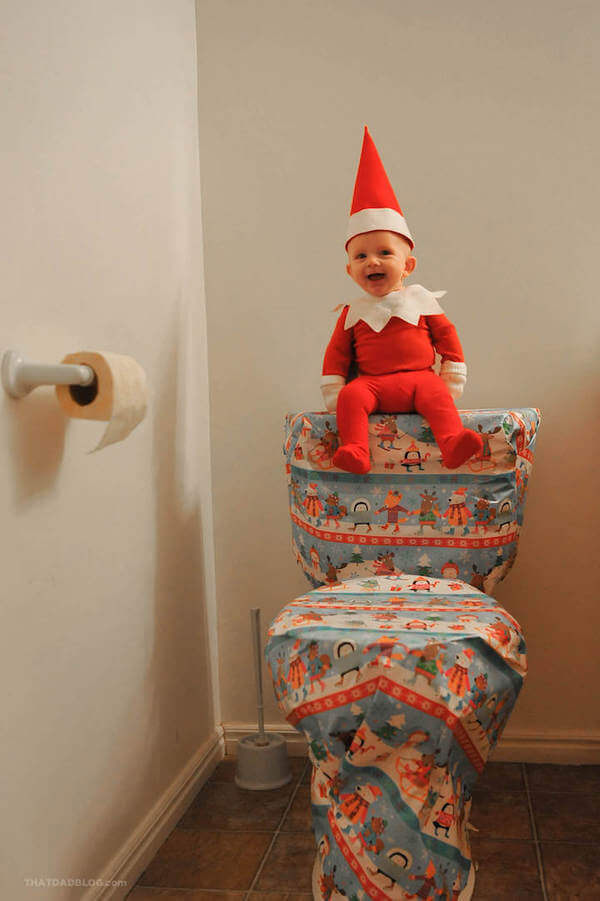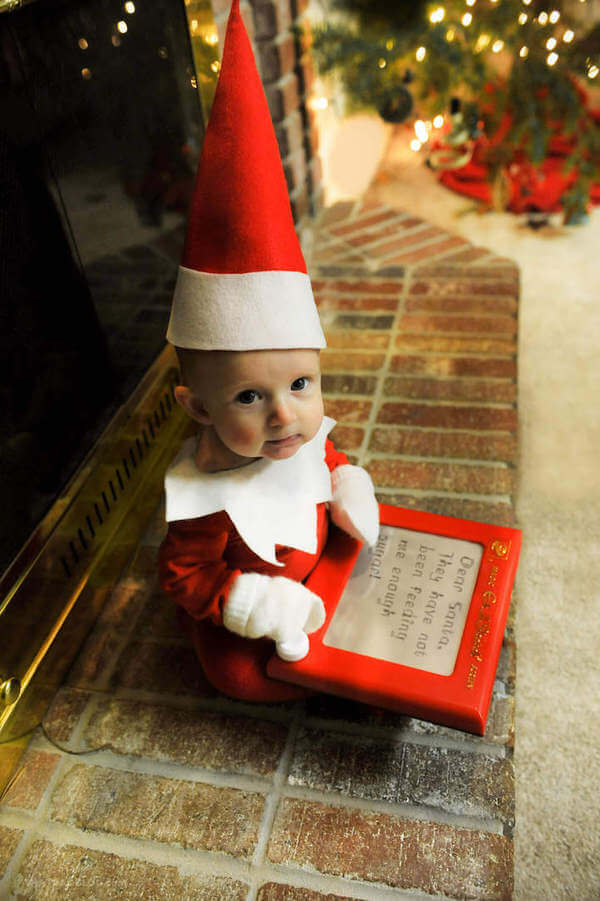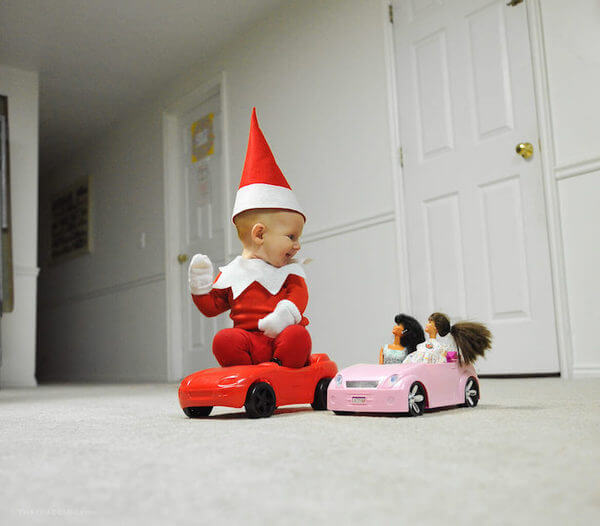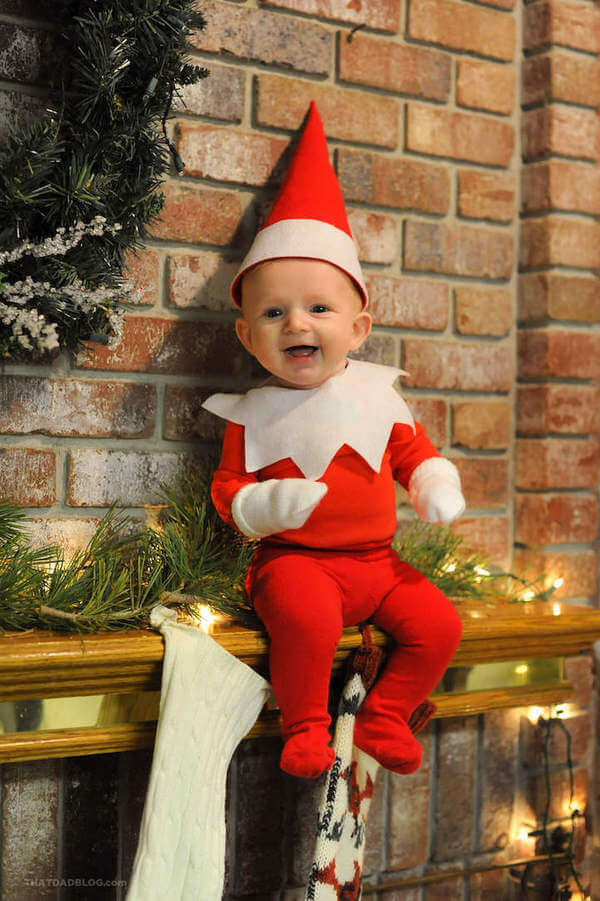 Source: MyModernMet