We know usually we post cute and funny photos to brighten your day, but once in a while we come across images that are so powerful that we cant ignore them. so we share them with you, some of the images below may shock you, or upset you, or make you cry, a picture is worth a thousand words? Well behind each of these pictures there is a whole book, and If this doesn't get you – you're just not human.
1. Starving boy and missionary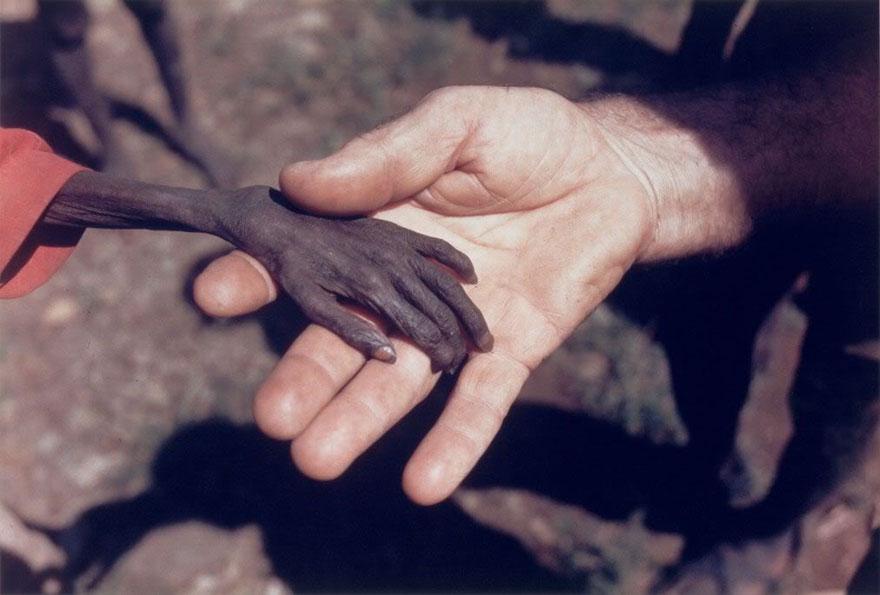 2. Diego Frazão Torquato is a 12 years old boy who escaped poverty in brazil with the help of his music teacher, here he plays at his funeral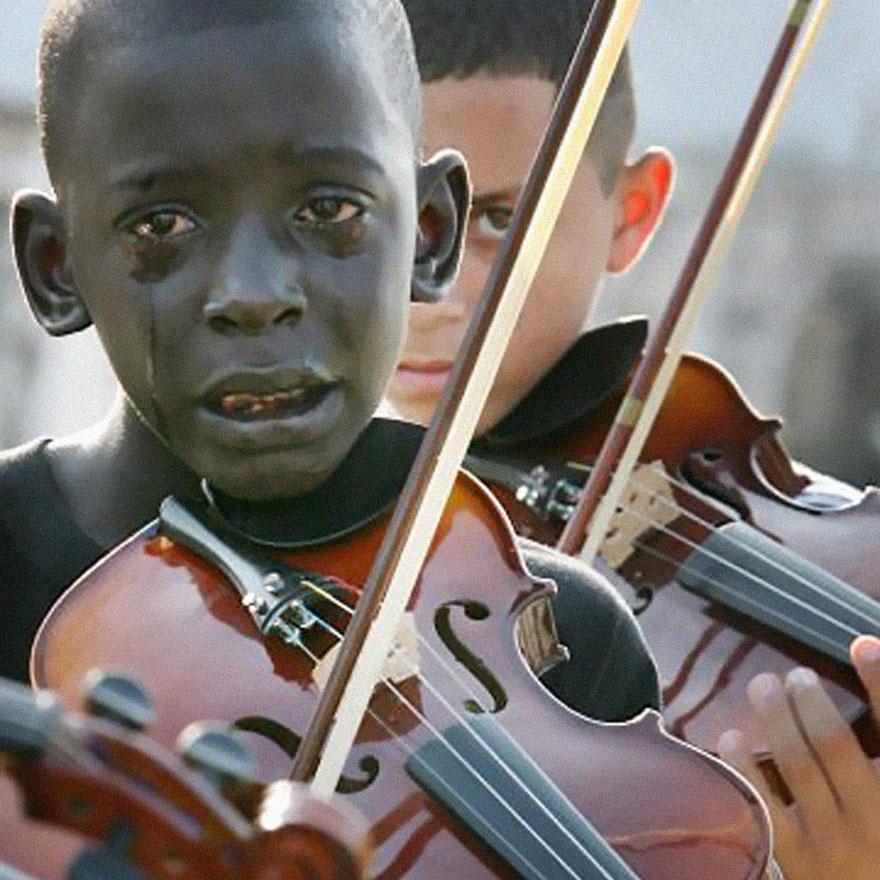 3. A five year old gypsy boy is smoking on new years eve 2006, this is in the France gypsy community of st. Jacques. It is quiet common in that community that little boys smoke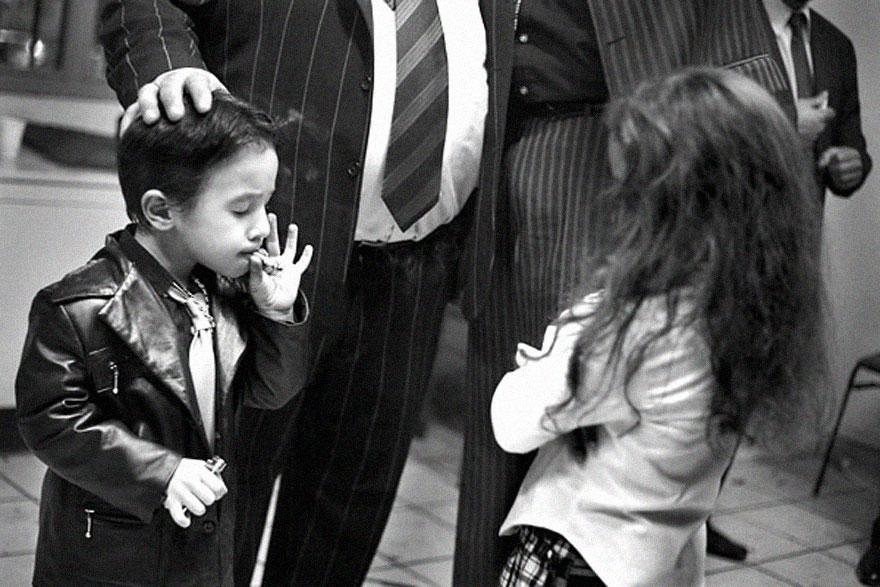 4. After a 23 hours ( successful ) heart transplantation the heart surgeon resting with his assistance sleeping in the corner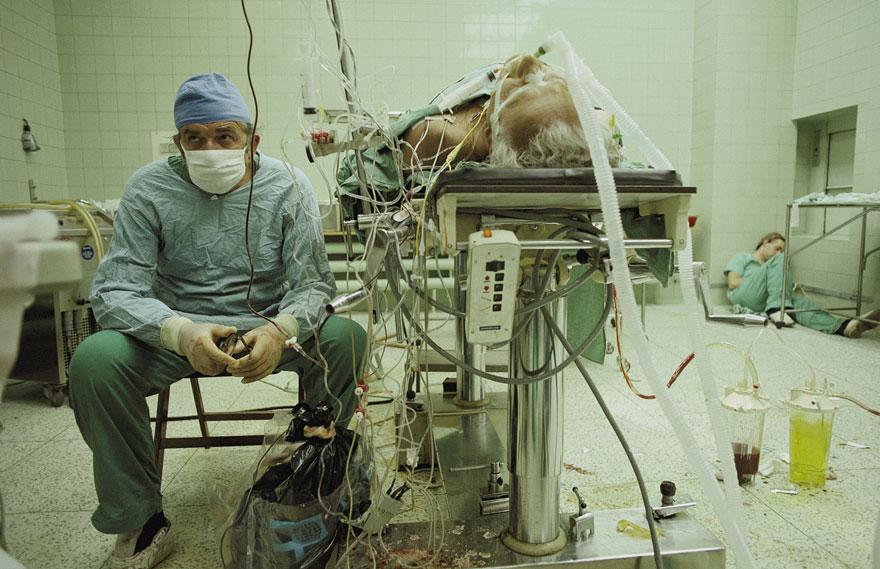 5. During the horrible black Saturday bushfires in Australia in 2009, a brave firefighter gives water to a koala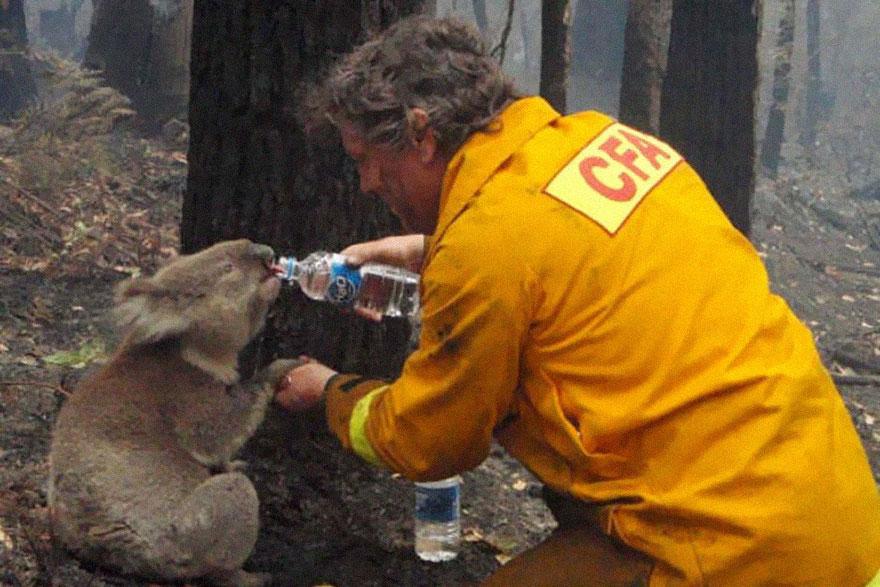 6. " The fallen man " the famous world trade center photo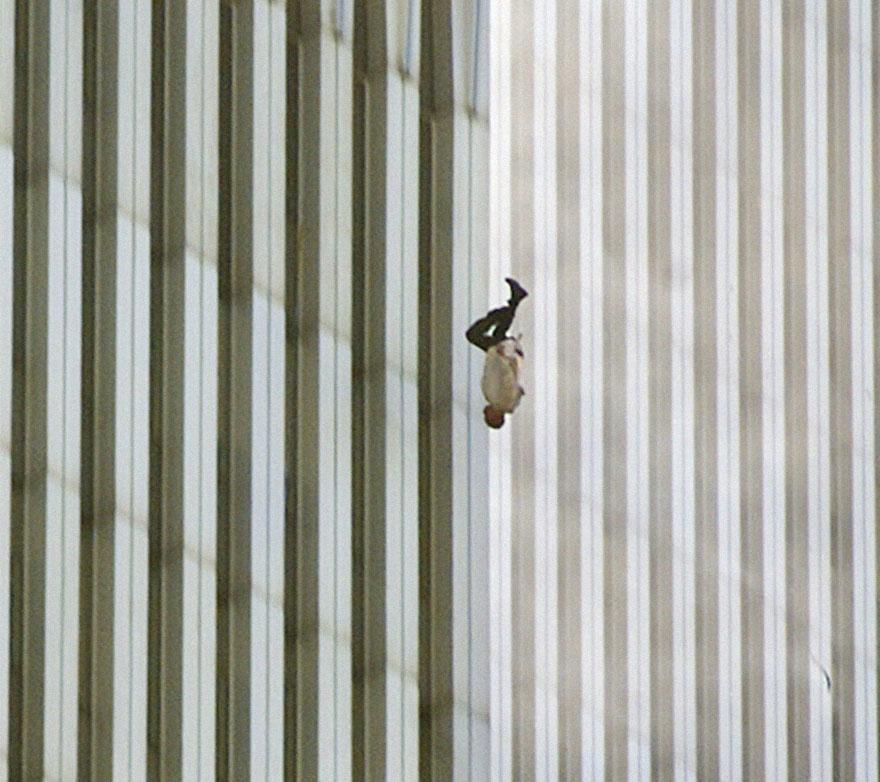 7. Son carrying his alcoholic father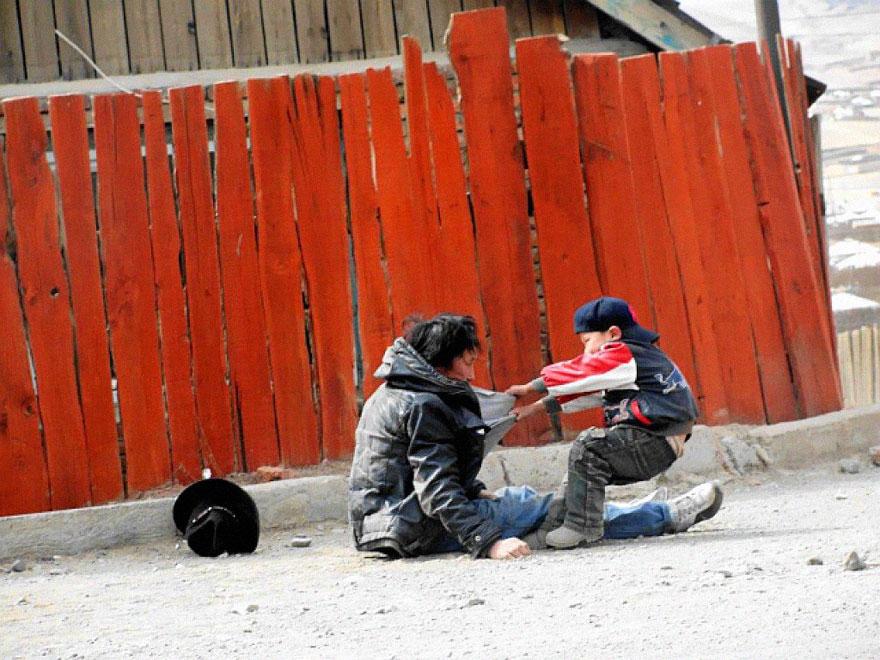 8. A heart breaking moment of Terry Guerrilla holding her daughter for the first time after 7 months in Iraq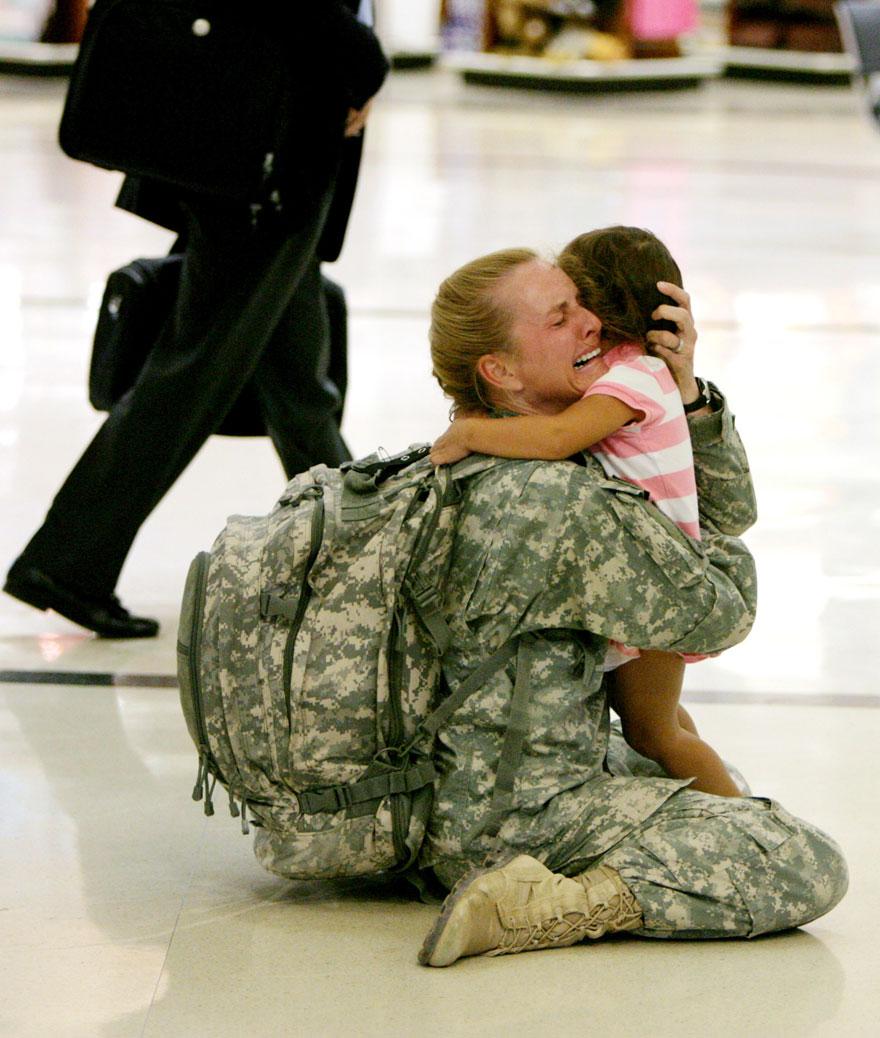 9. In the middle of Egypt uprising in 2011, christians protecting muslims in prayer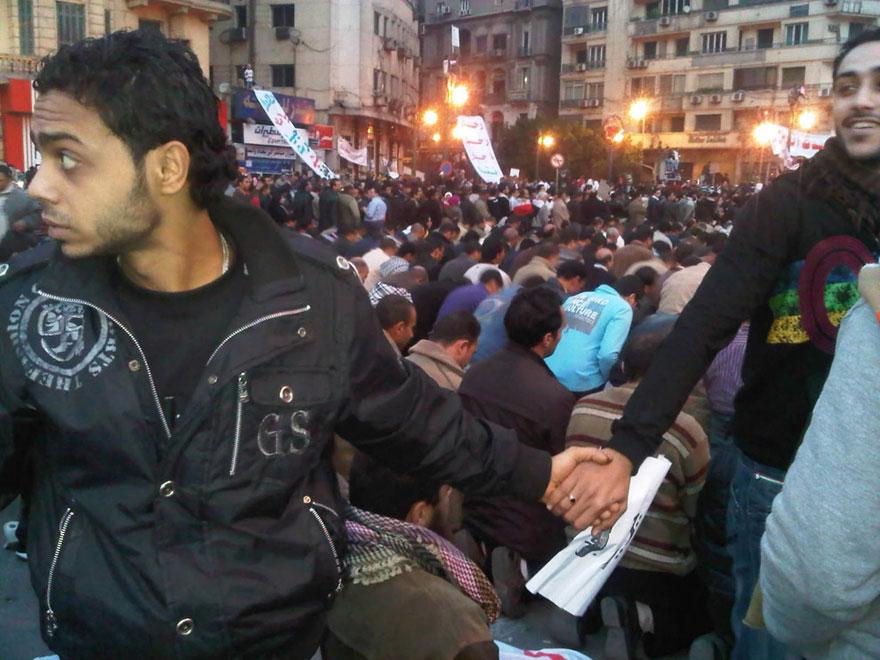 10. Father and son – Recreating the same image after 60 years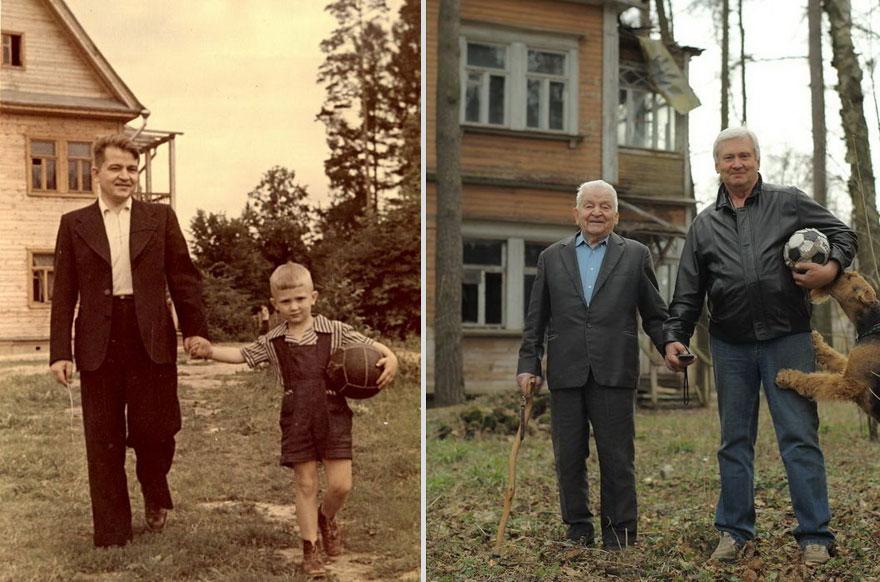 11. Homeless Indian man are waiting for free food to be deliver to them outside a mosque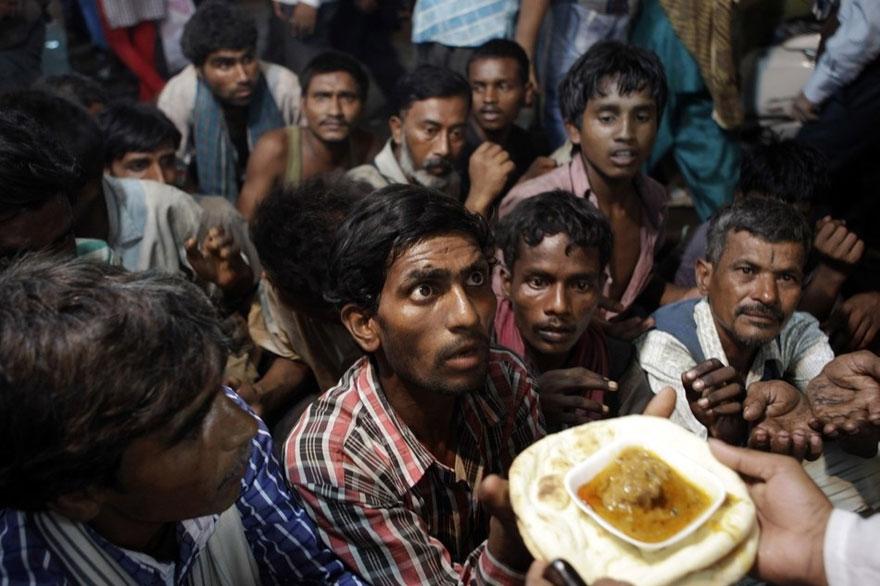 Tsering Topgyal / AP
12. A young man just finding out his brother was killed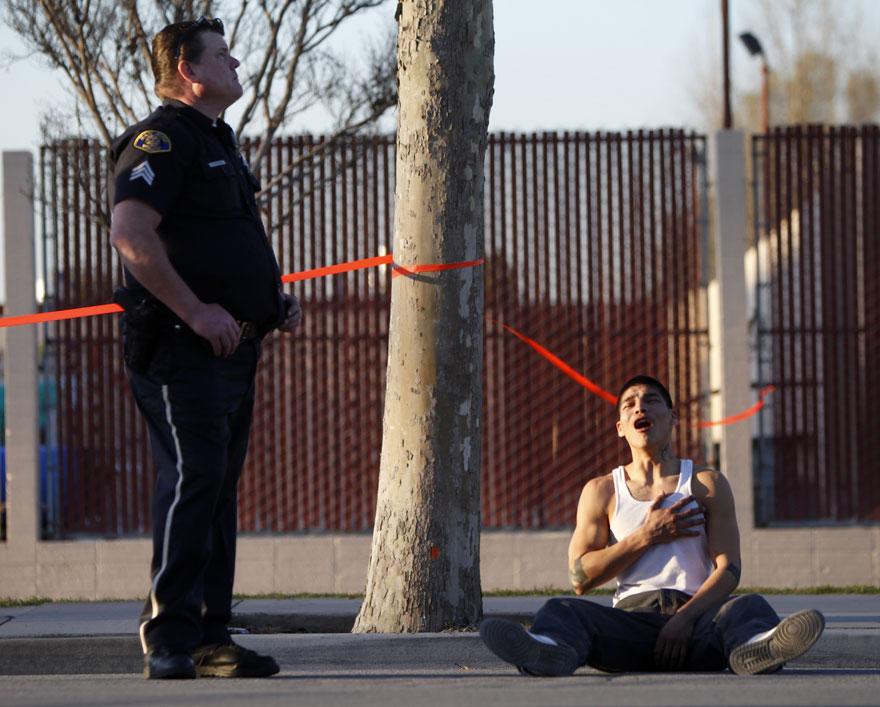 13. This is how sunset on mars look like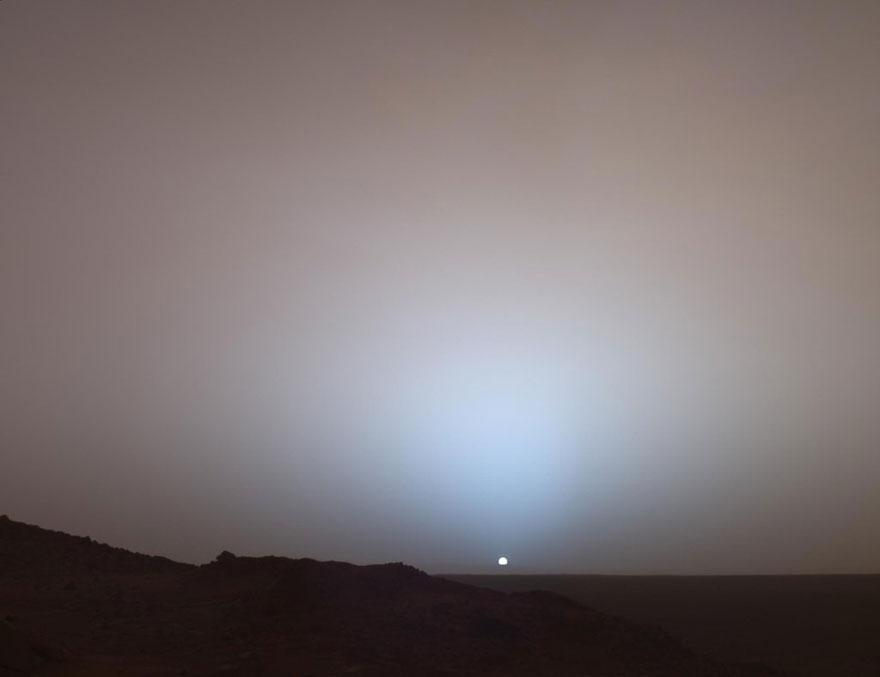 14. "Wait For Me Daddy," by Claude P. Dettloff in New Westminster, Canada, October 1, 1940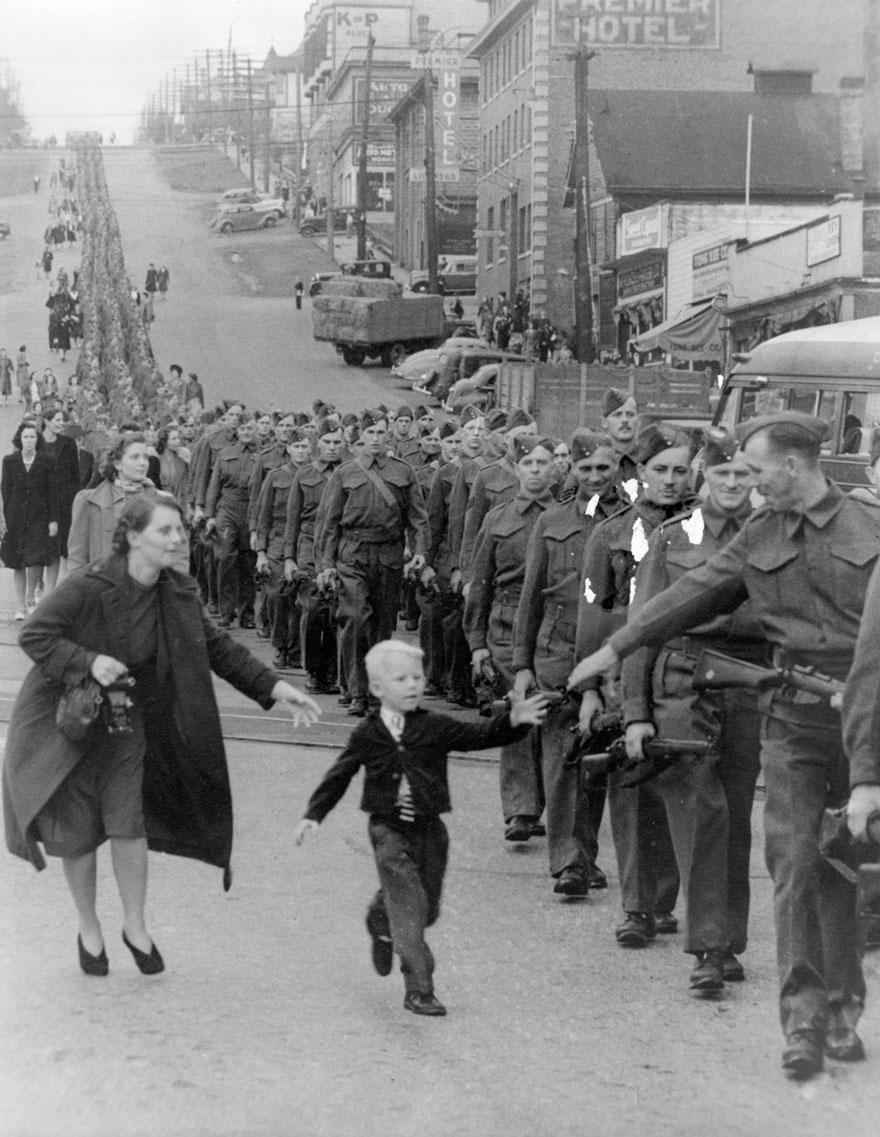 15. Parents never give up on looking their missing child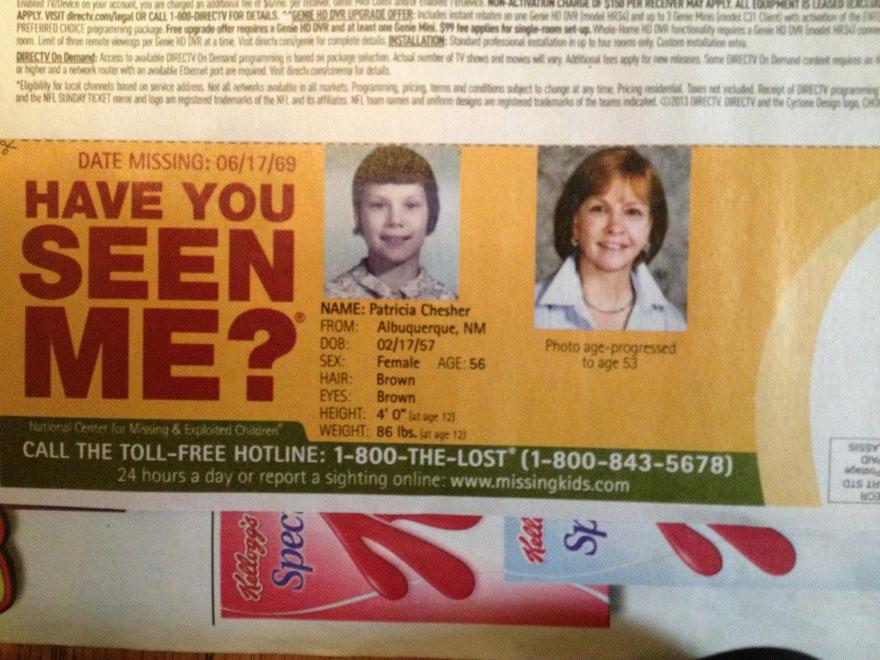 16. A couple was found holding each other after a factory collapsed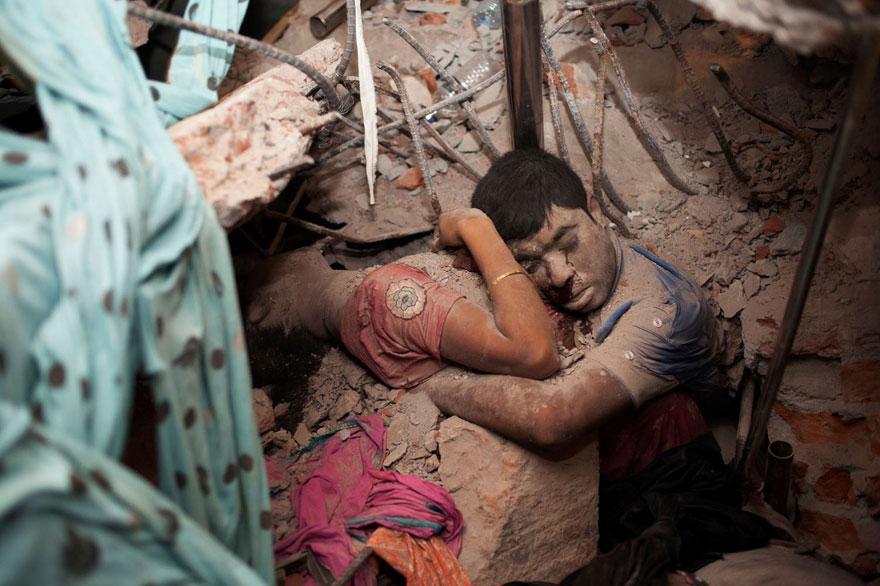 17. Leo the dog sat for two whole days next to her owner grave after she was killed in the landslides near Rio De Janeiro in 2011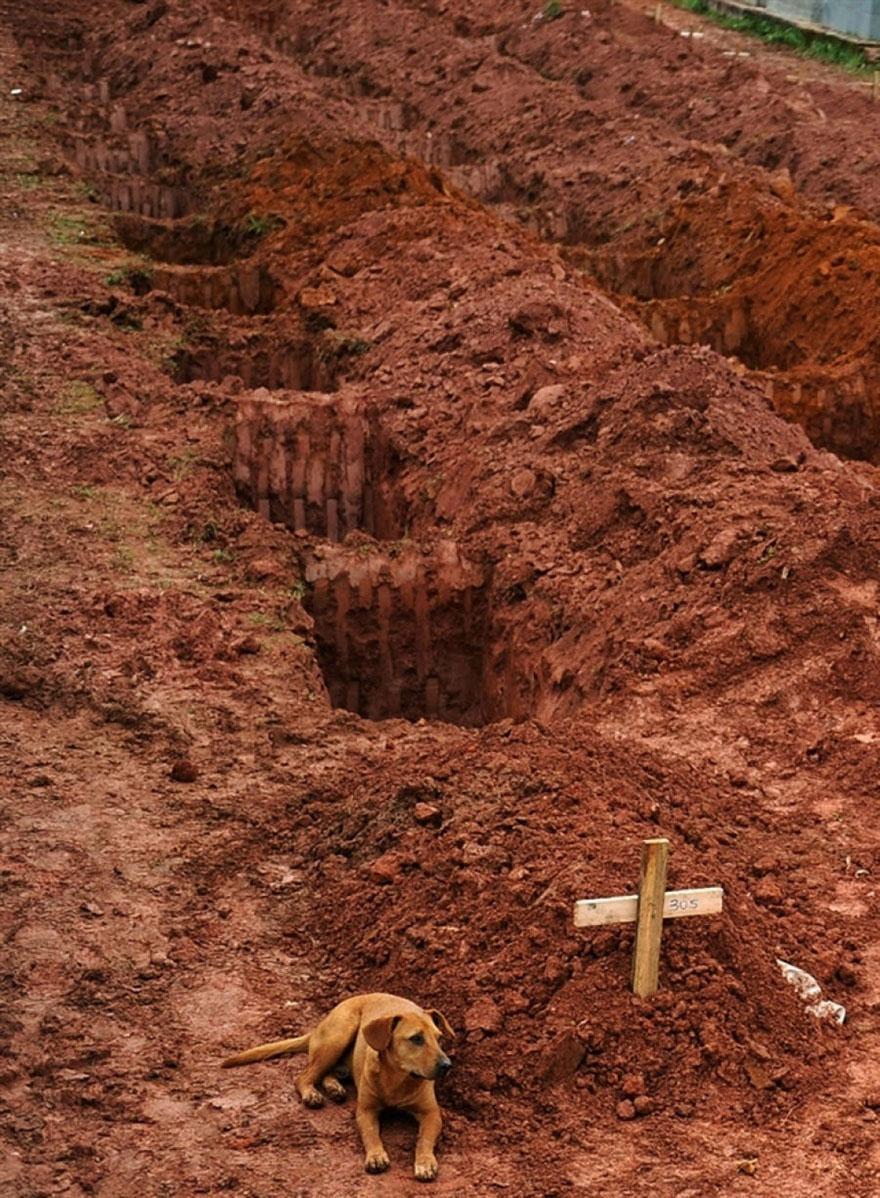 Vanderlei Almeida / Getty Images
18. Old WW2 veteran finally found his old tank where he served the entire war, it is now a monument in a small town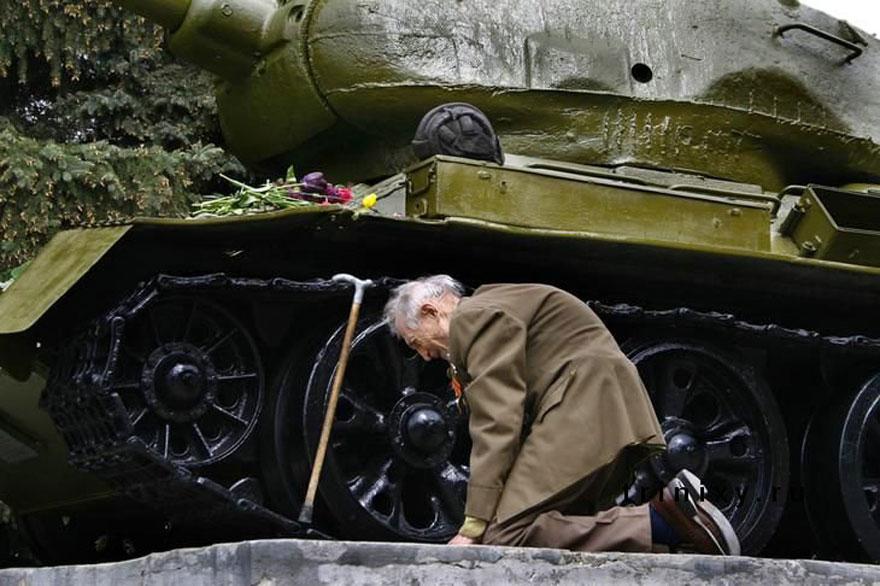 19. Holland 1988, The graves of a catholic woman and her protestant husband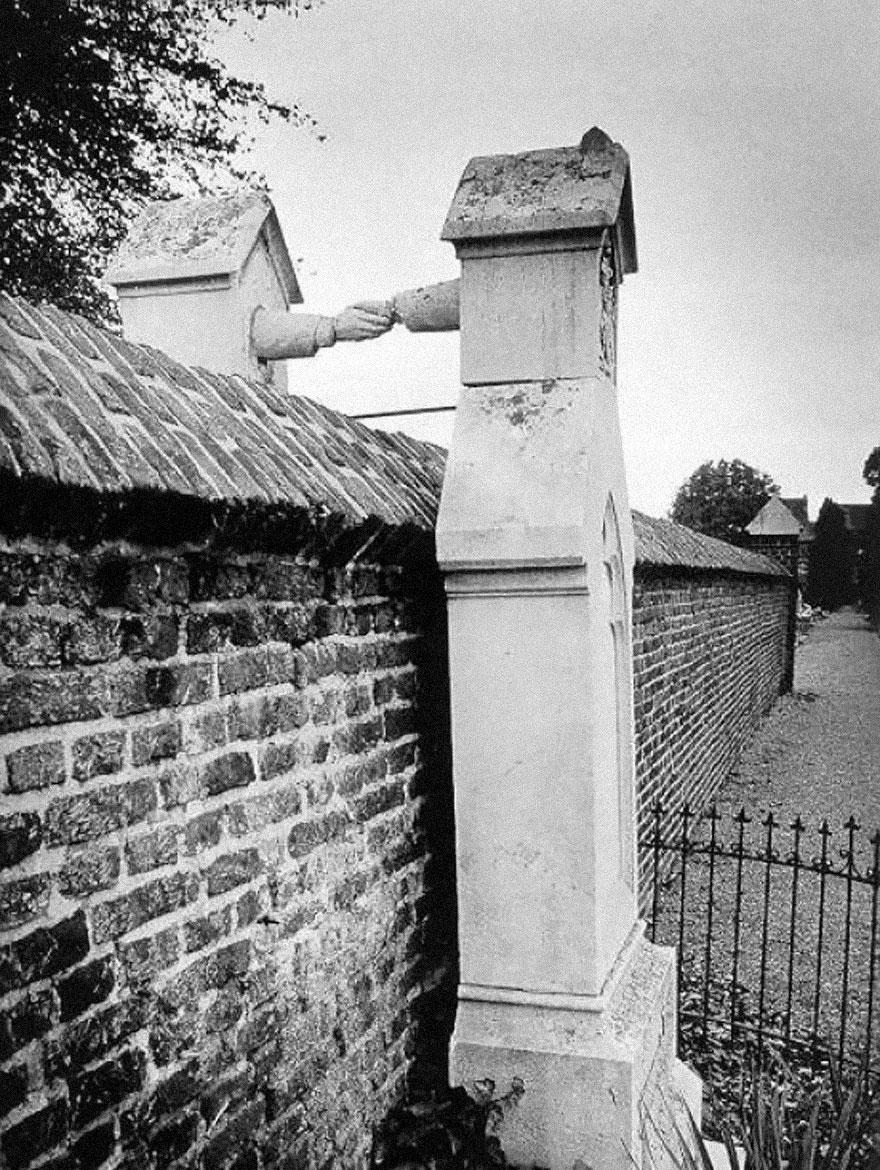 20. 29 years old Hhaing The Yu is feeling desperate in the rain near remains of what was his house after a cyclone hit the Myanmar's area in Rangoon  back in 2008, the damage left millions homeless and more than 100,000 dead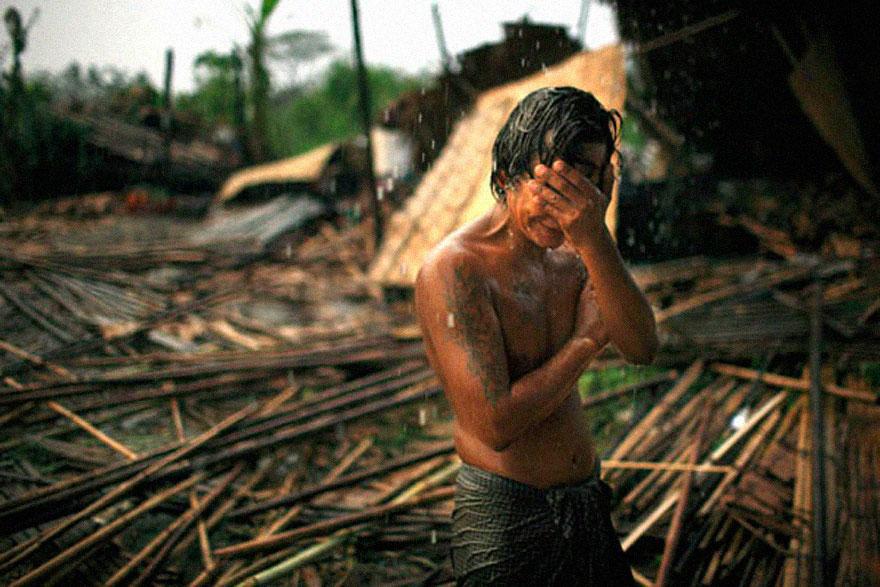 21. Inside an Auschwitz gas chamber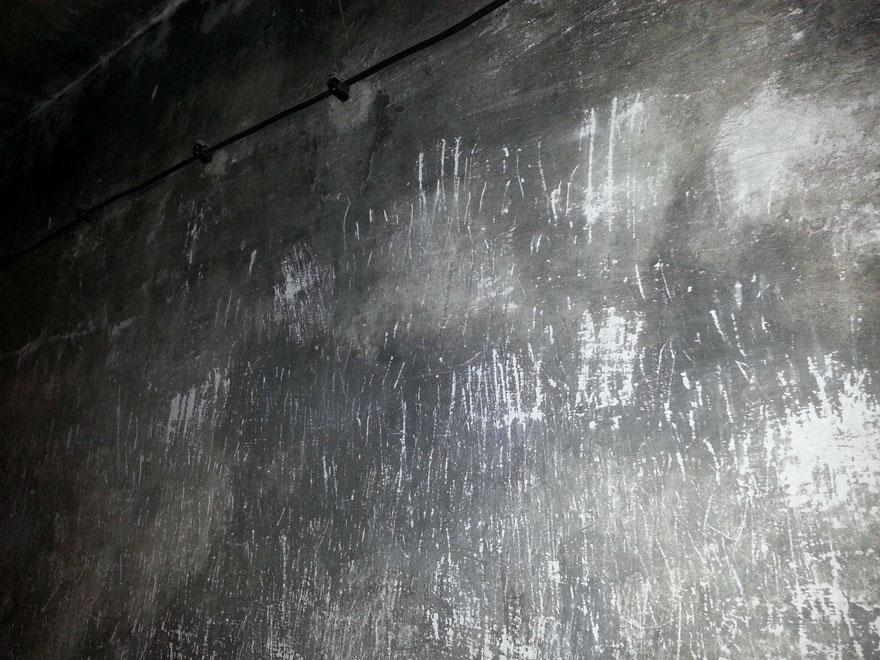 22. A Russian soldier playing an abandoned piano in Chechnya in 1994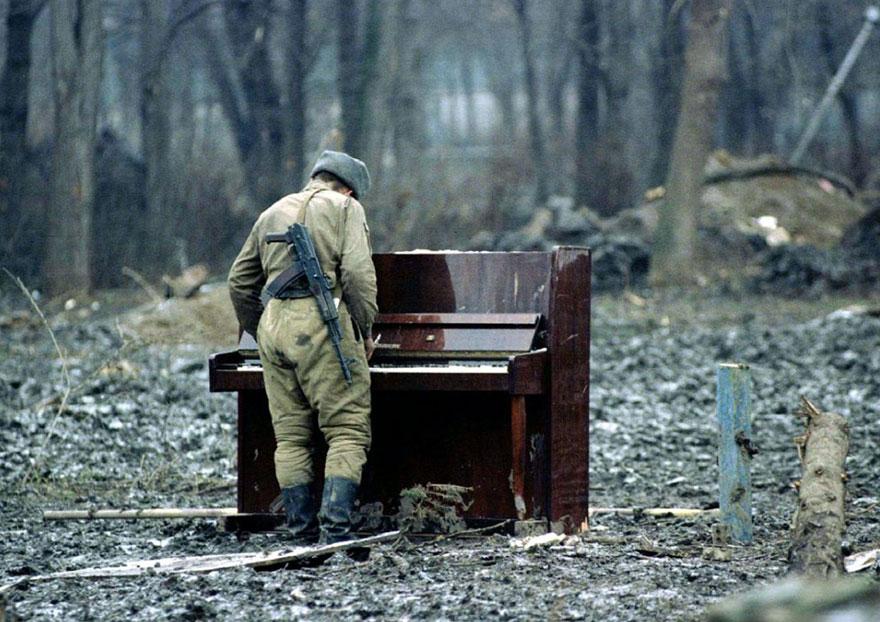 23. An afghan man offers tea to American soldiers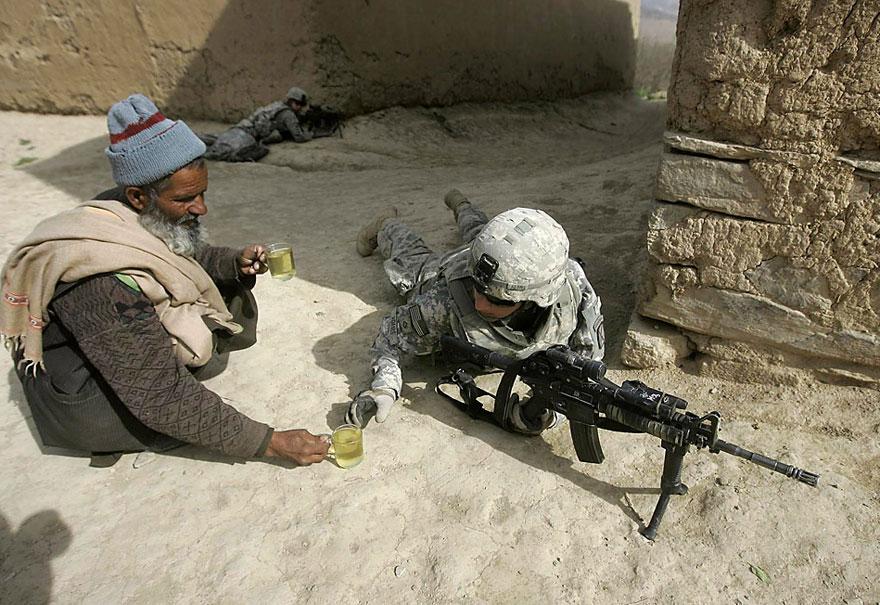 Rafiq Maqbool / AP
24. Jayapura, capital of Papua, 2009, men stand and learn how to wear a condom
25. A hero saved numeric cats from dying in floods of India in 2011.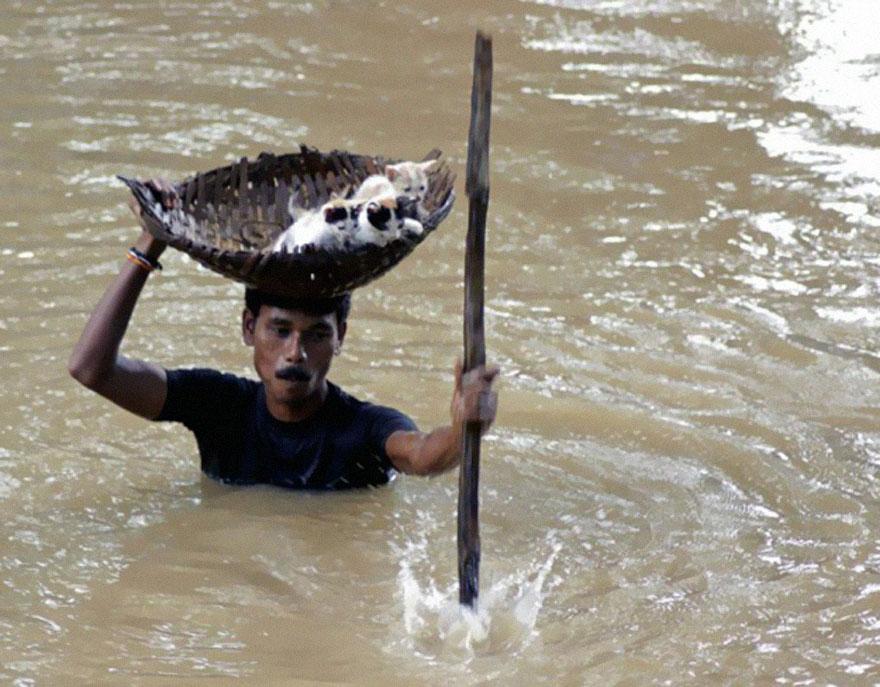 26. Russian soldiers preparing for battle in 1943 ( it was noted that this is not the original photo, but a recreated scene in 2006 after the original one )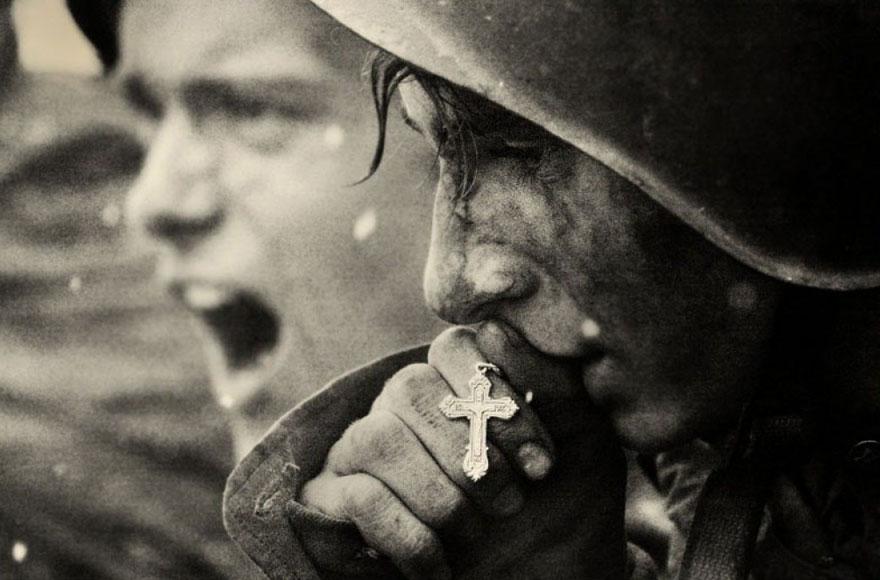 27. The power of the flower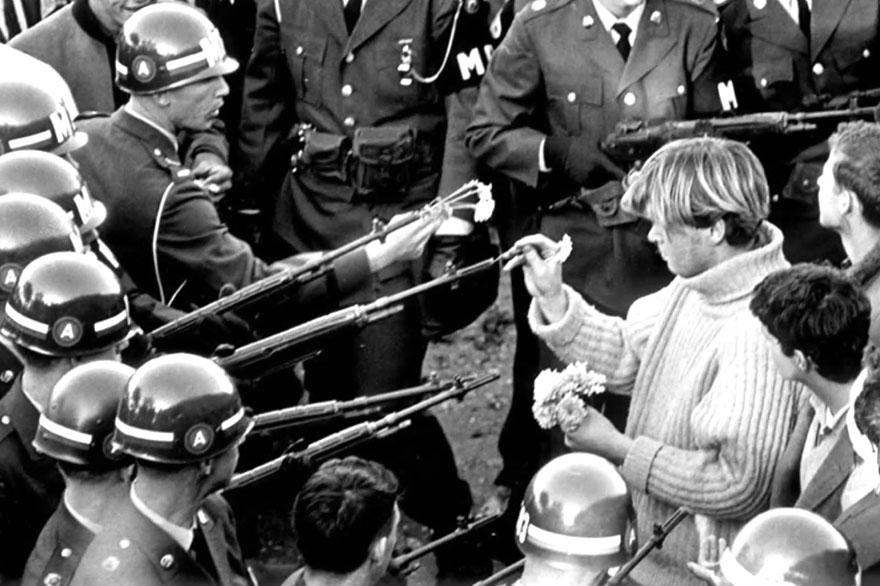 28. Zanjeer the dog saved thousands of  lives during the Mumbai serial blasts in 1993, he detected more then 3.3Kg of explosive, 600 detonators, 249 hand grenades and 6406 rounds of live ammunition, he was given an honor burial in 2000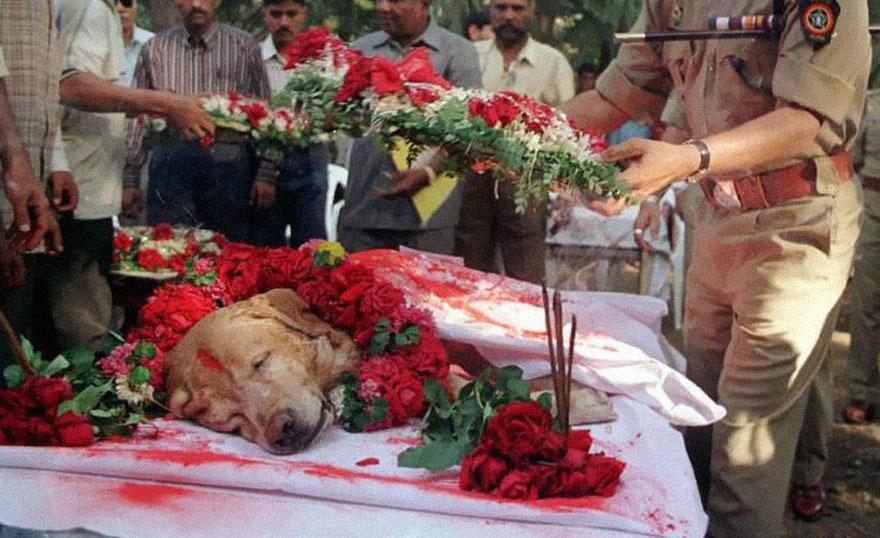 29. In March 2011 a massive earthquake demolished a town in northern Japan, This picture captures a women sitting next to the wreckage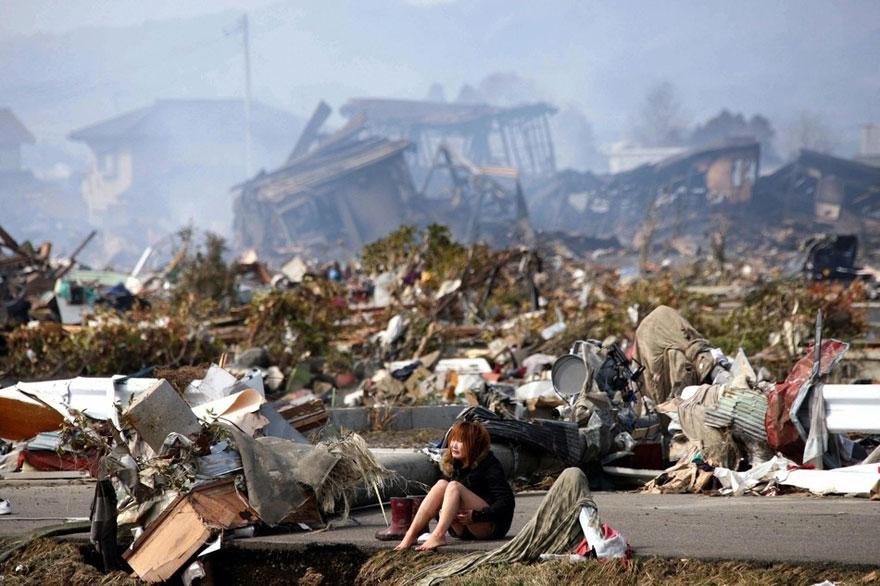 Asahi Shimbun, Toshiyuki Tsunenari /AP
30. Coco the dog is being hugged by her owner Greck Cook after being found in the wrecked house that was destroyed by a tornado in Alabama in 2012