Age is certainly only a number. One grandmother recently proved life's possibilities to truly be endless.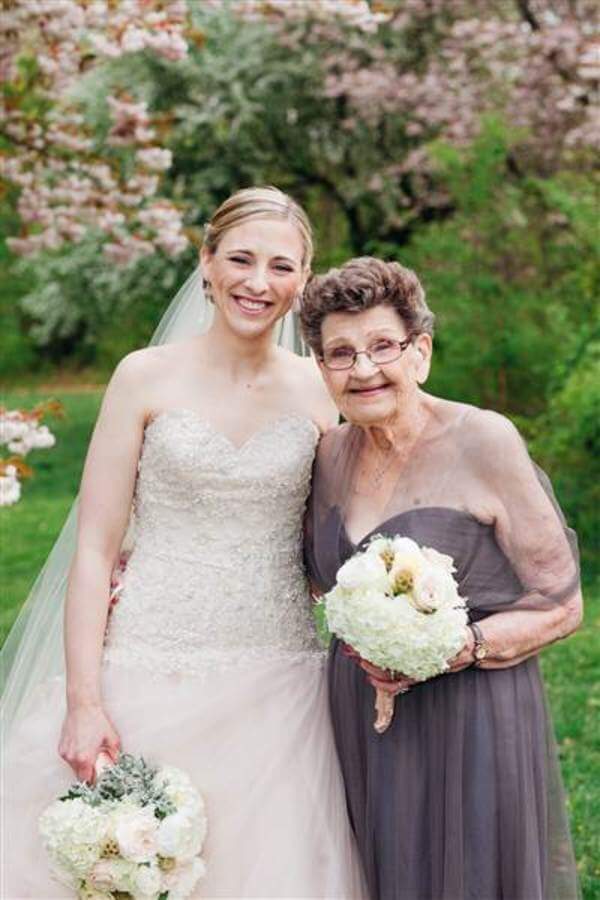 Christine Quinn asked her "Nana Betty" to be her bridesmaid when she got engaged a few months back. Although the honor is usually reserved for a close friend outside of the family, or a younger sibling, Christine could not think of a better person to be her right hand woman than her beloved grandma.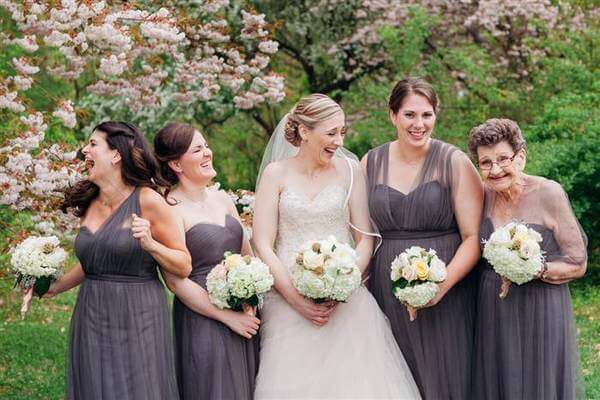 "How can I say no to my granddaughter," asked Nana Betty. At 89-years-old, Betty had to receive thorough instruction and took things a bit slower than the average bridesmaid.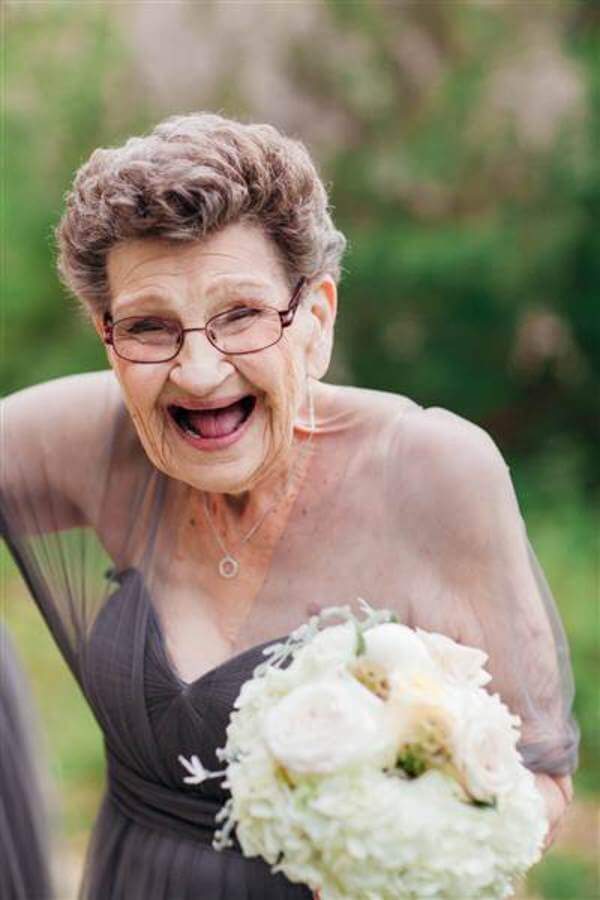 She, however, made a good showing at the ceremony. "We had to tell her what to do and who to walk with a couple times, but by the time she got to the altar she was smiling and waving at everyone," said Quinn. Grandma Betty took a number of pictures, captured by photographer Julie Melton, alone and with the wedding party before calling it a day. How sweet!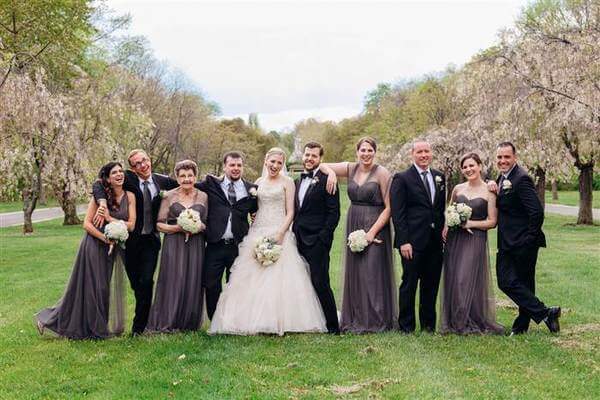 Source: link