"Watercolor is my passion, my life… after my son and husband", begins Yulia Shevchenko, a Russian artist currently living in New Jersey, USA. Her art pieces are as gracious as a ballerina. The inspiration for the variety of colors and hues that she uses to create her watercolor ballerina artworks comes from the simple, everyday things that she sees around her. The beauty of simple things that most of the times go unnoticed is what drives this incredible artist to create works of art so vivid and gracious. "The sky, clouds, colourful fall trees, an enormous variety of flowers" is what drives Yulia in her journey to create art. She not only creates it, she breathes through it and we can see that through every brush stroke.
Today we're going to go through her watercolor ballerinas. The series presents a set of watercolor paintings of graceful ballerinas caught in the act, in the middle of their art. Their exquisite body movements, every muscle movement and even their face expression is very carefully worked so that the final result is perfection… or near it.
She captures the movement, she makes the moment stay still so that we  can better admire the wonders of the human body, its grace and perfect forms as the ballerinas' dance unfolds. The way the artist portrays the ballerinas shows without a shadow of doubt that she is in love with the art of ballet. As she says on her Etsy profile, "I made this set of paintings is very simple-I love ballerinas and admire how they work so hard to be so elegant and as light as a feather on the stage". "Grace is eternity source of inspiration" and her works prove that. They are incredibly light, they give you the feeling that the ballerinas are actually flying on the paper. See for yourself!
Yulia Shevchenko creates these beautiful watercolor ballerina paintings out of pure love to her trade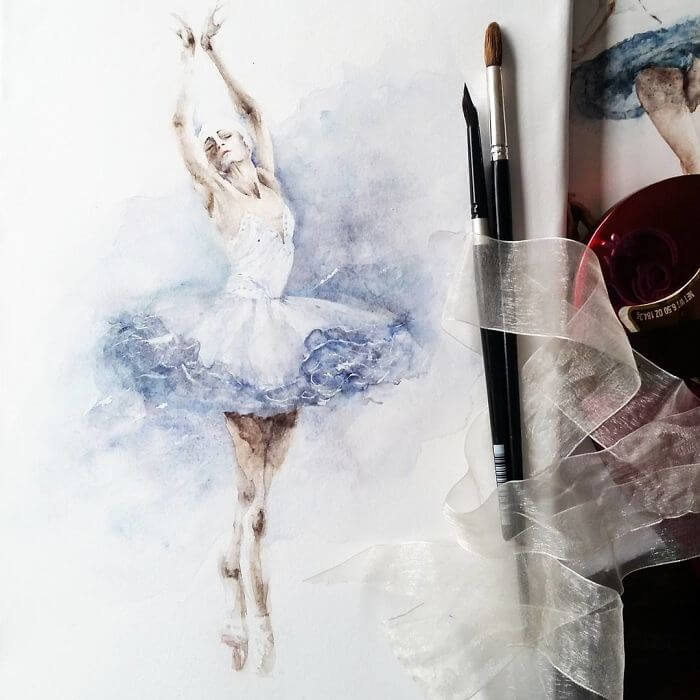 [the_ad id="71925″]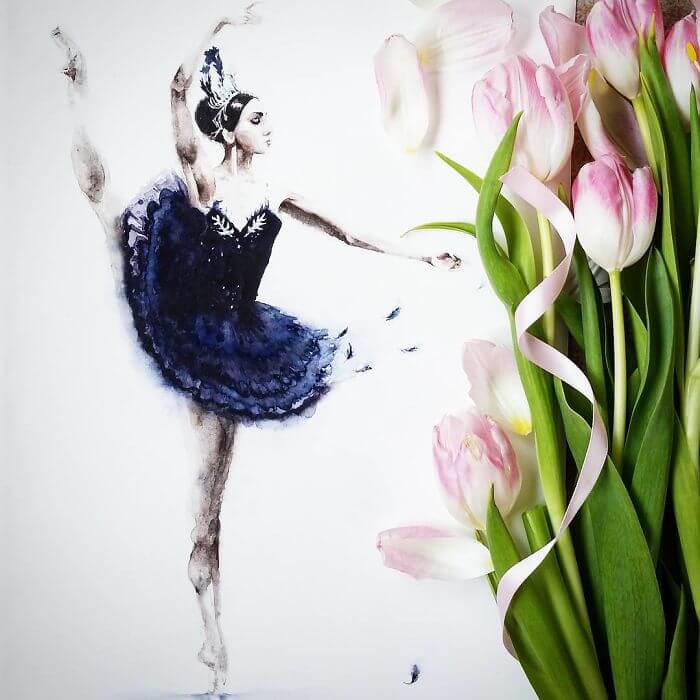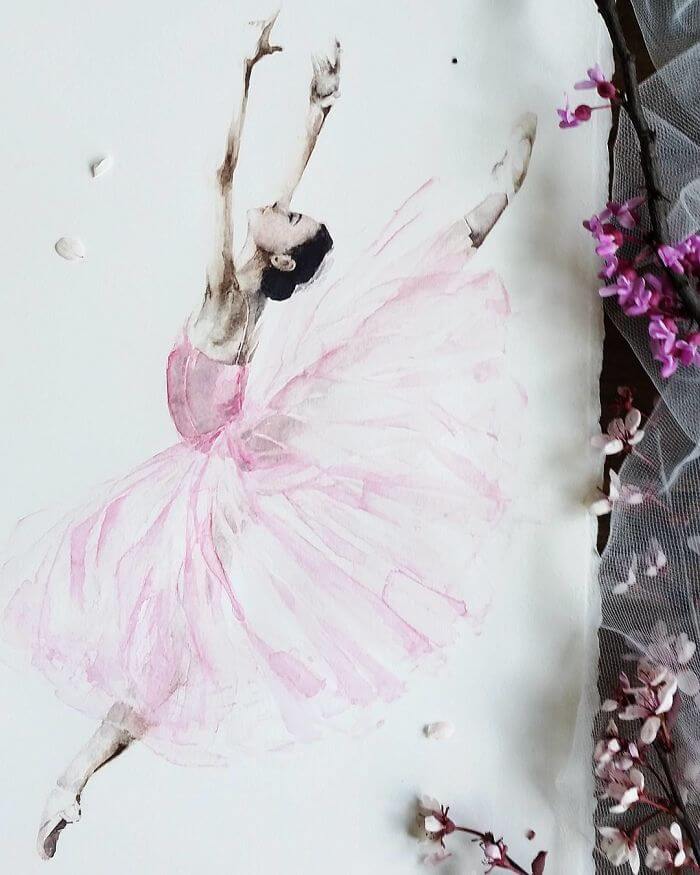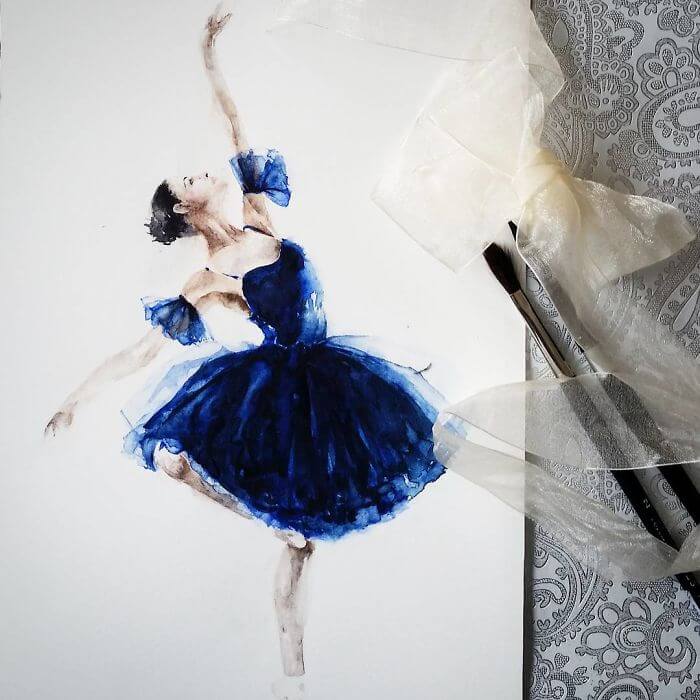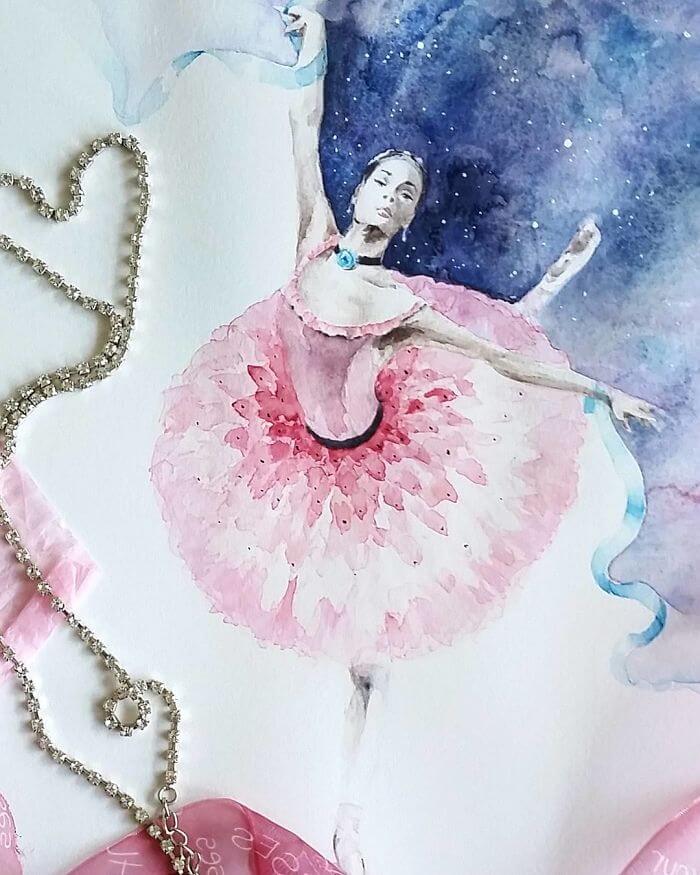 [the_ad id="71924″]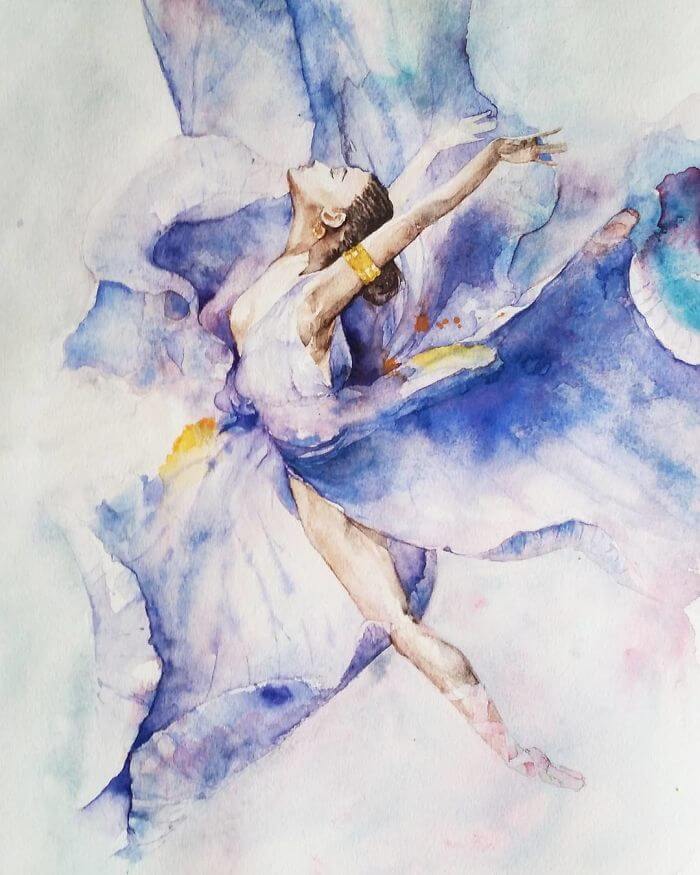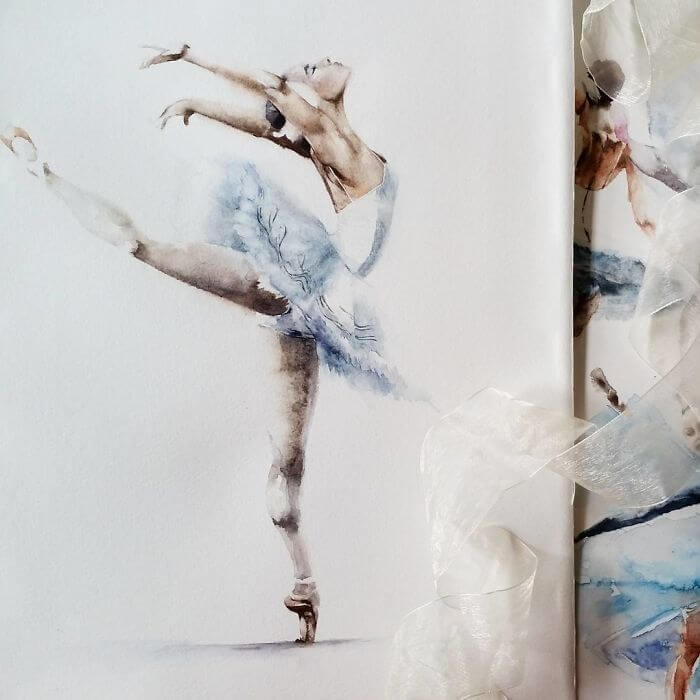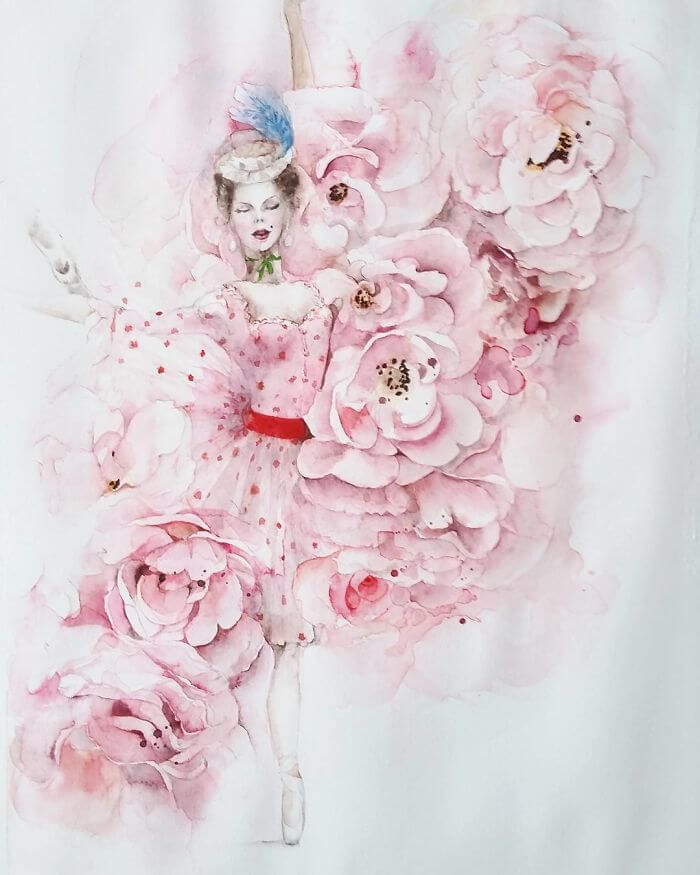 [the_ad id="83004″]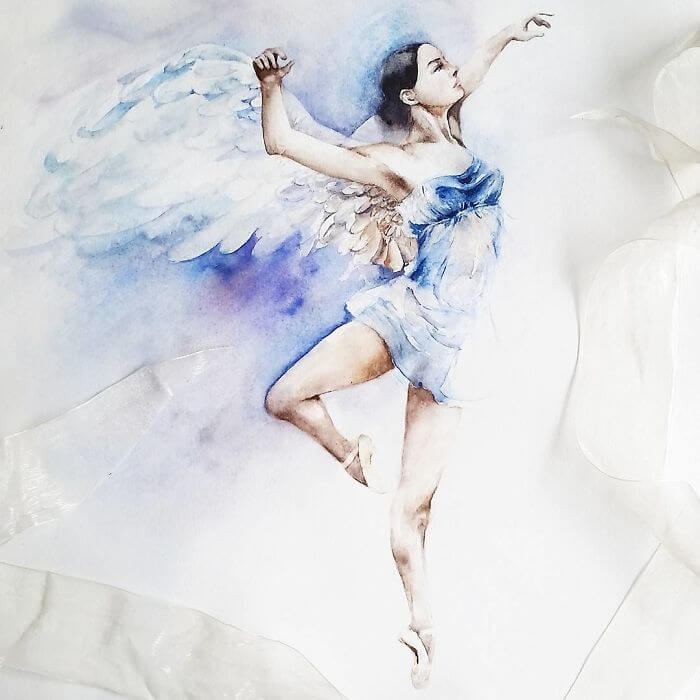 More info: Instagram