"Intimate hours I spent with them have thought me more than I could imagine. Just as easily as everything worth defending can become defenseless, moments of absolute powerlessness can give you superpowers. In this universe without gravity, all we can hold on to is our vulnerability. I have convinced myself it is the strongest weapon humankind possesses, way more powerful than the trail of power games, bomb craters and bullet holes in our collective memories."
This is the idea behind Syrian refugee artist, Adballa Al Omari, who created a powerful series of paintings that reimagine world leaders as refugees. They are depicted as emaciated, exhausted, penniless refugees who have to face the extreme challenges of a life in poverty, uncertainty and fear.
Vladimir Putin, Kim Jong-un or Donald Trump are all depicted as homeless refugees in search for a better life in this Syrian's artist beautiful "The Vulnerability Series."
The pictures seem so real. Donald Trump really looks like a father who has lost almost all his family; he only has his daughter and a backpack and is desperately looking for a way to go, for a place to start all over again. Vladimir Putin is a skinny, homeless tramp seeking help.
This shows that we can all be vulnerable; it is just a matter of context.
According to a recent report by United Nations, the number of people looking for asylum or trying to escape from greatly conflictual areas reached 65.6 million in 2016. This is even more than it was after World War II. So, those of us rejoicing at the thought that we're better than we were some 72 years ago, think again! We say, it is time to provide some sound solutions to this ongoing displacement crisis that we all witness. World leaders are the ones responsible for this and maybe it's time they actually collaborate so tensions are reduced and the number of refugees decreased. More info: Twitter
1. Donald Trump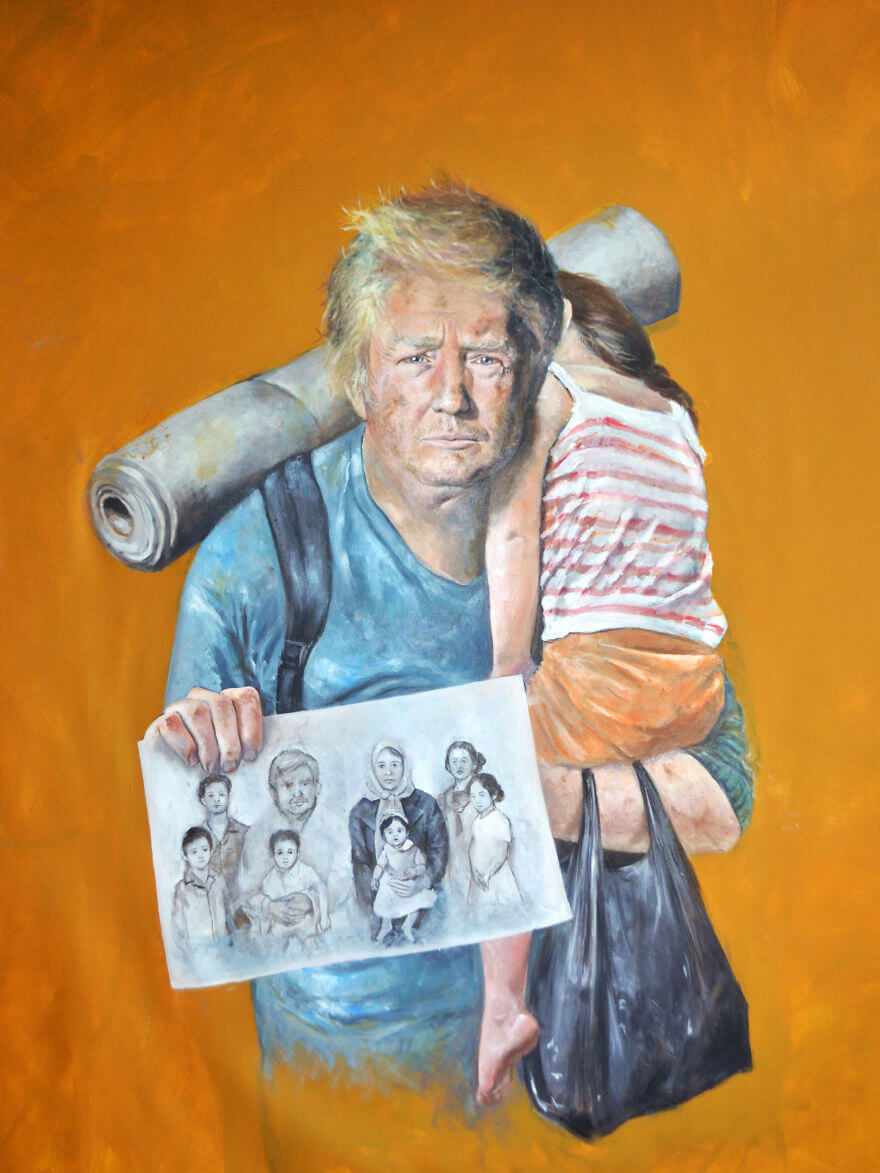 2. Kim Jong Un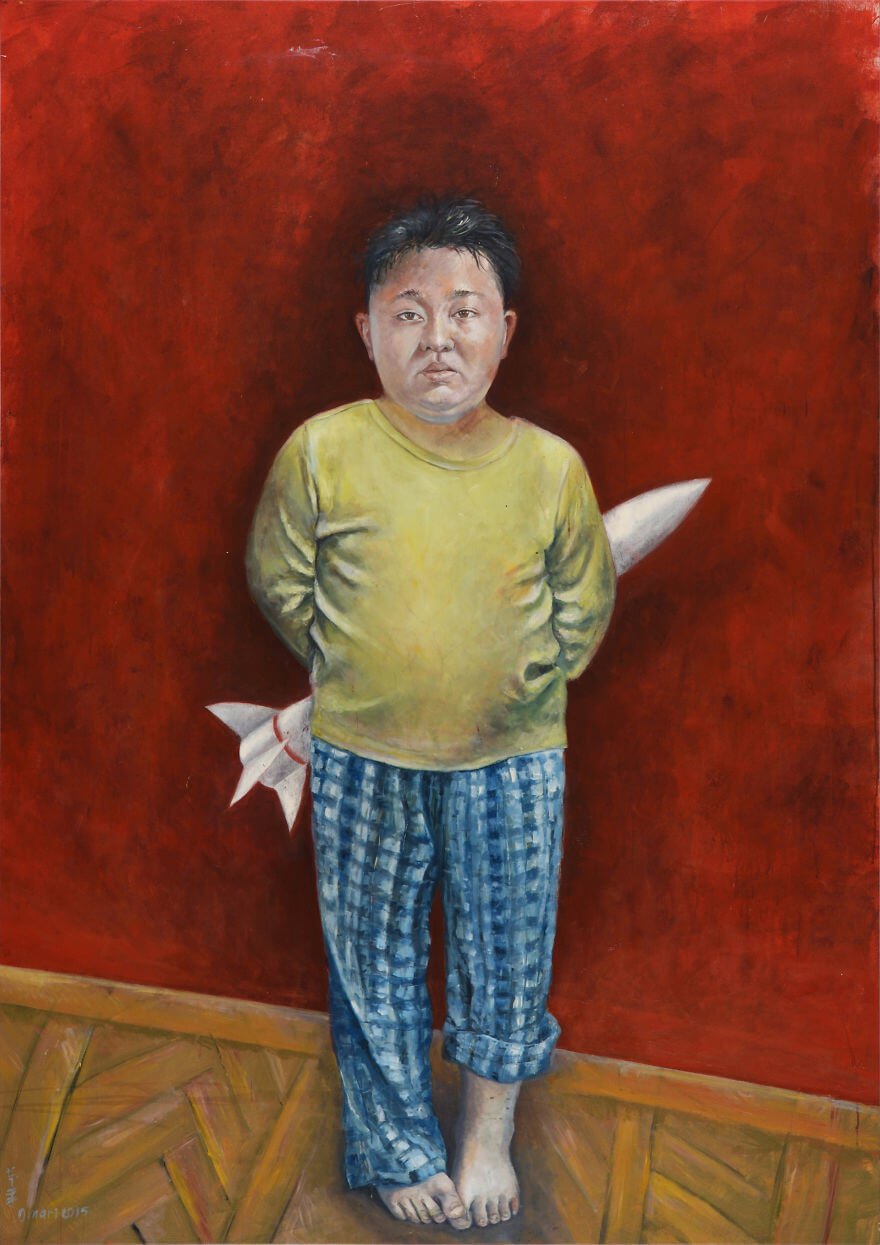 3. Vladimir Putin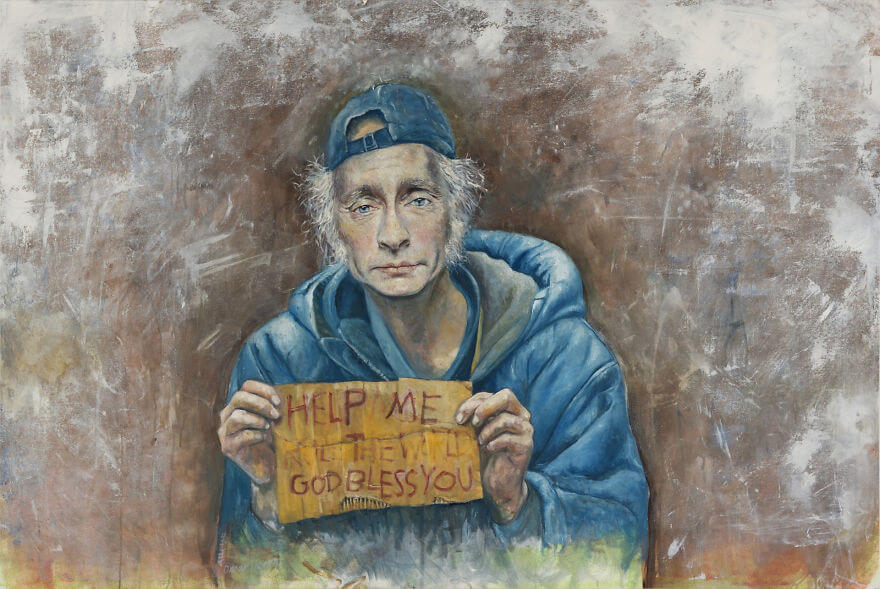 4. Barack Obama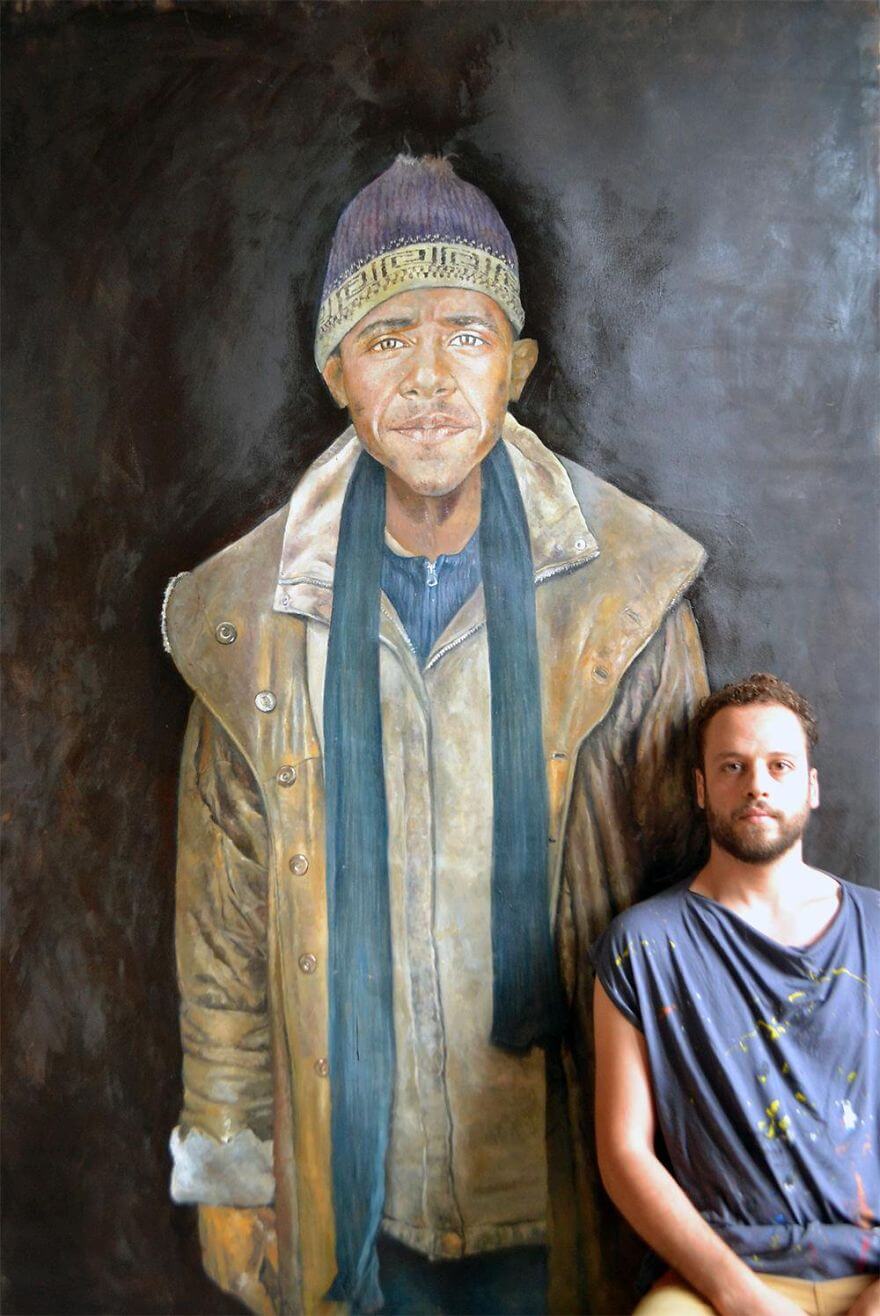 5. Angela Merkel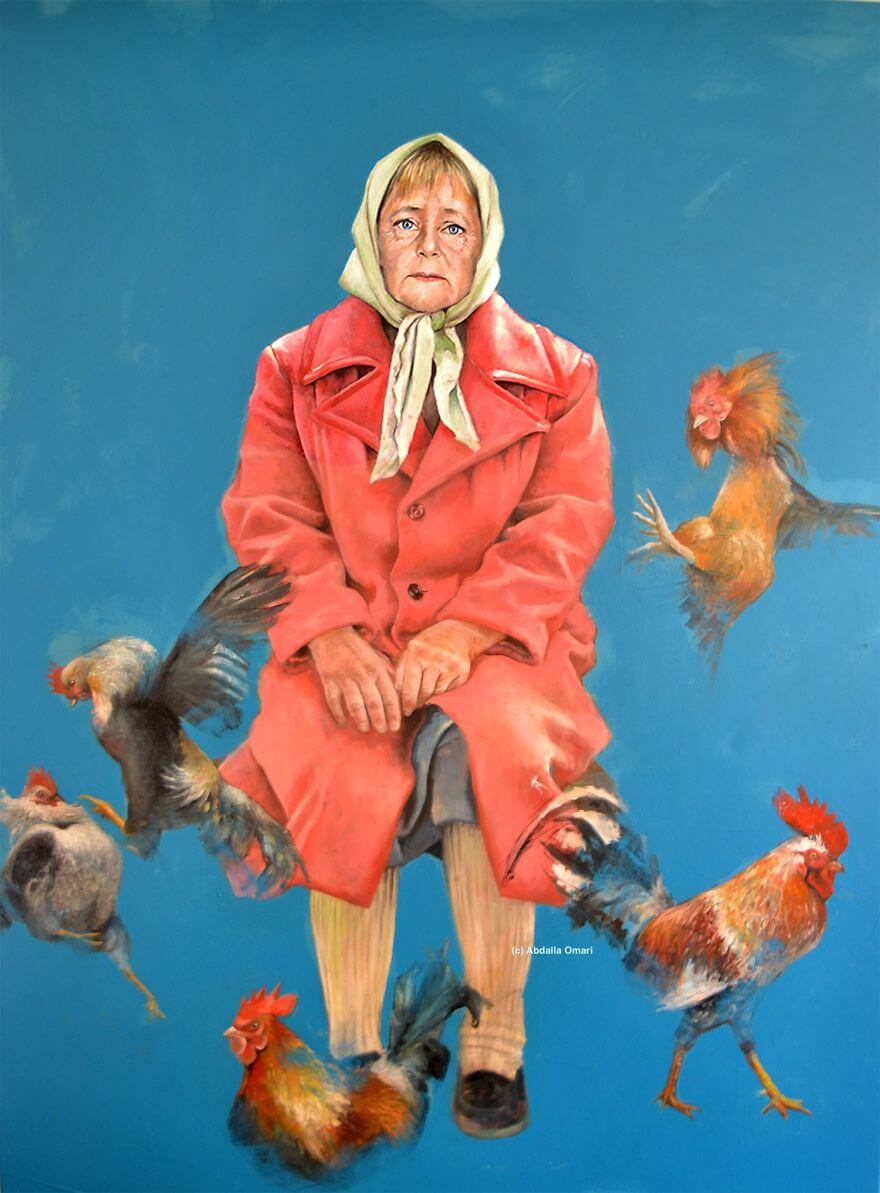 6. Mahmoud Ahmadinejad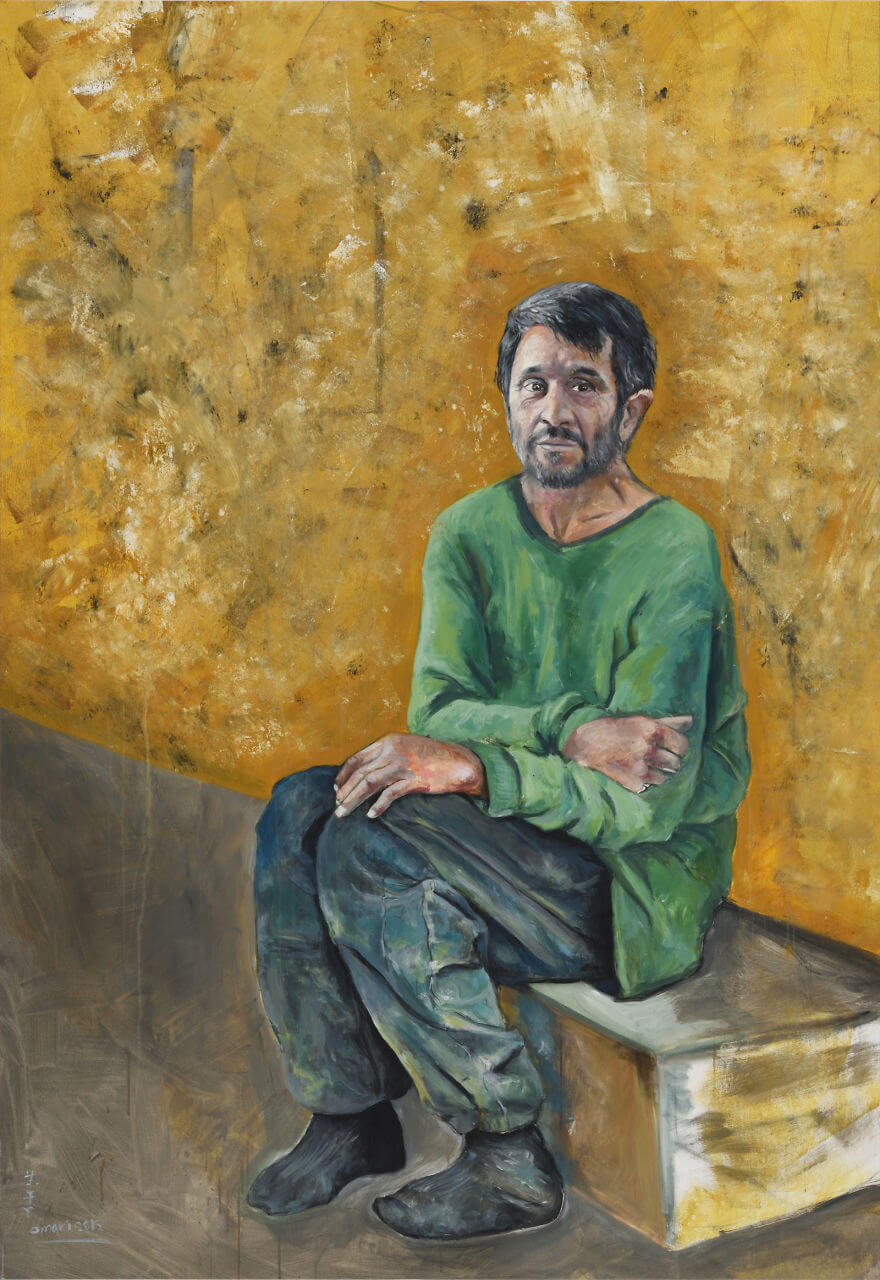 7. The Queue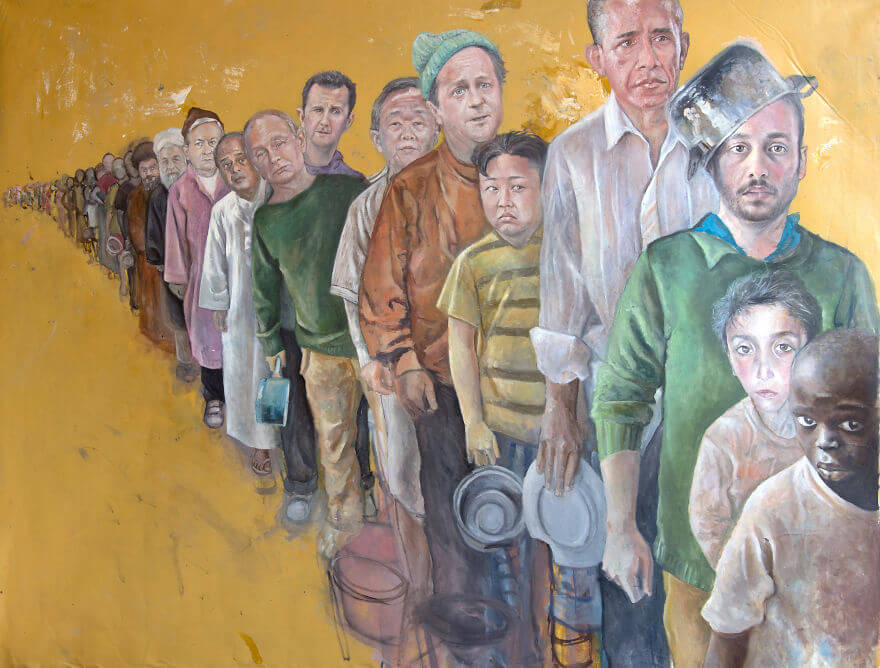 8. David Cameron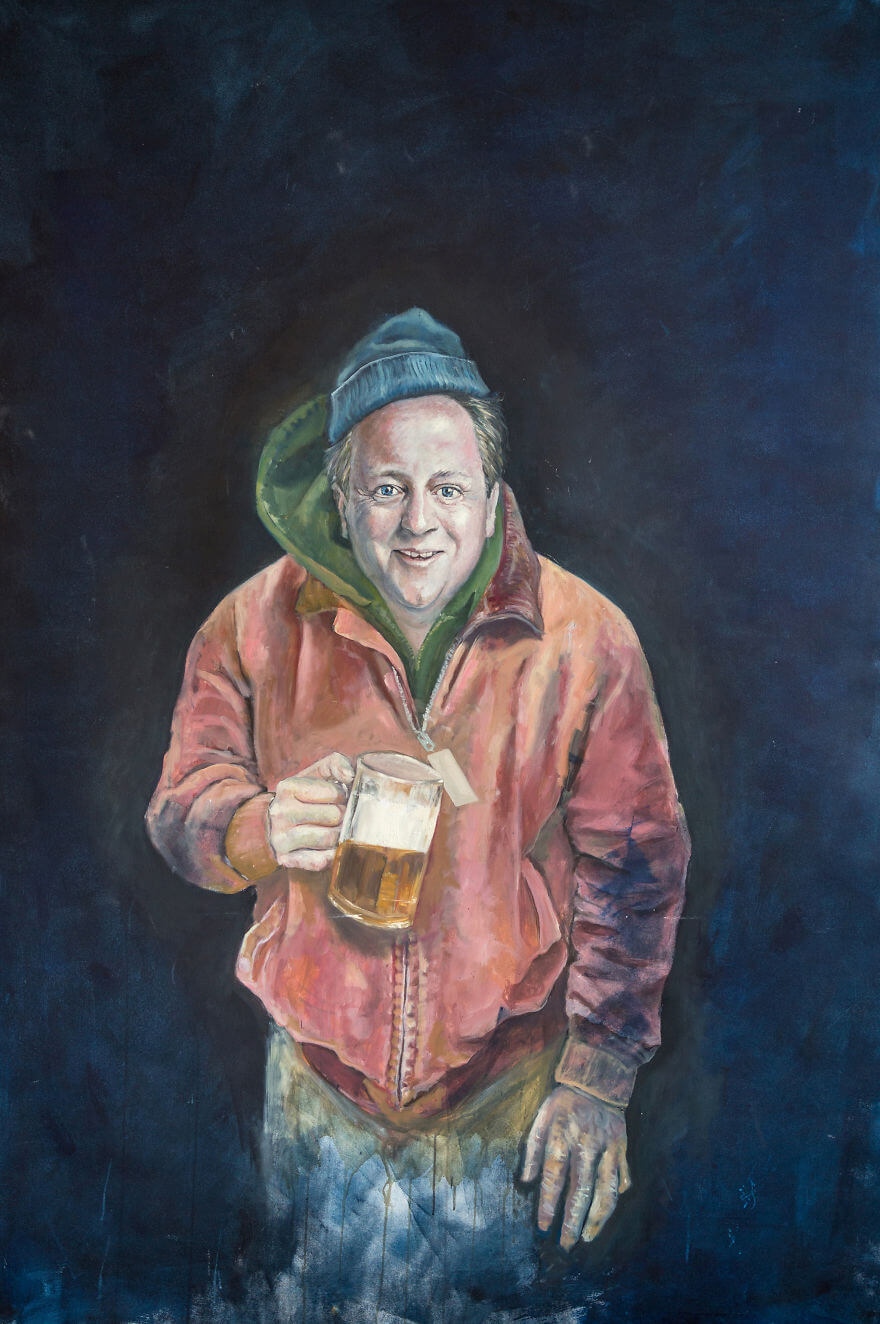 9. Recep Tayyip Erdoğan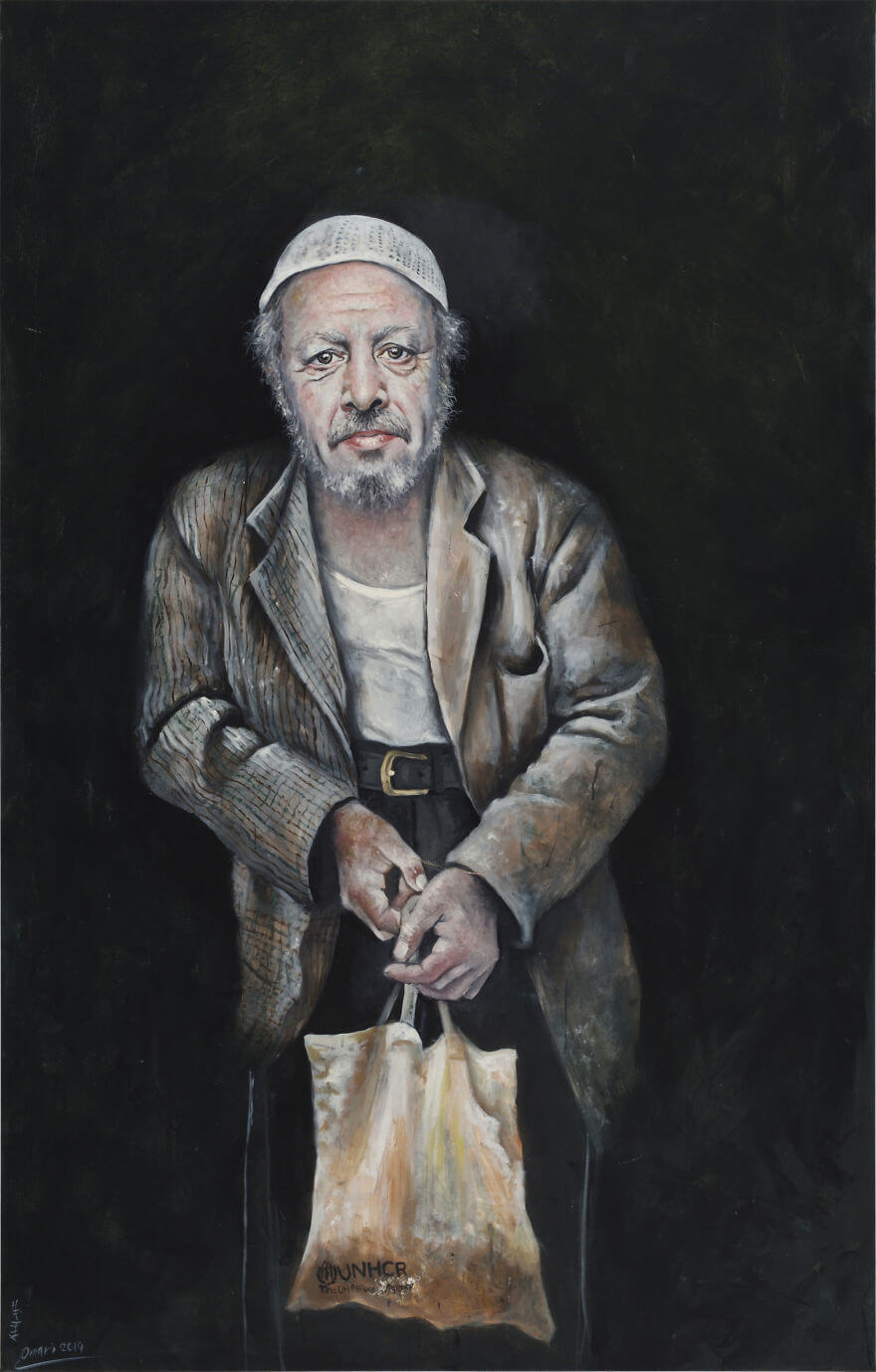 10. On the Boat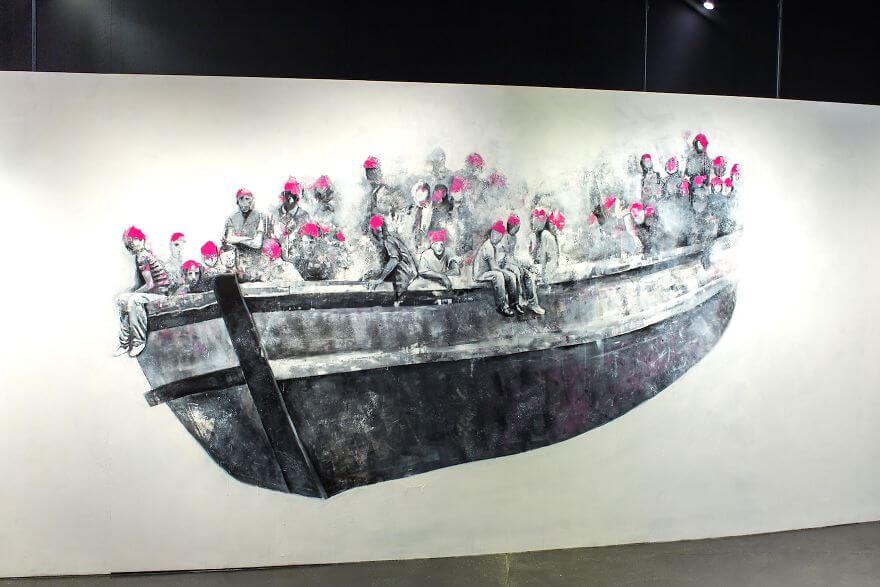 11. Abdel Fattah El-sisi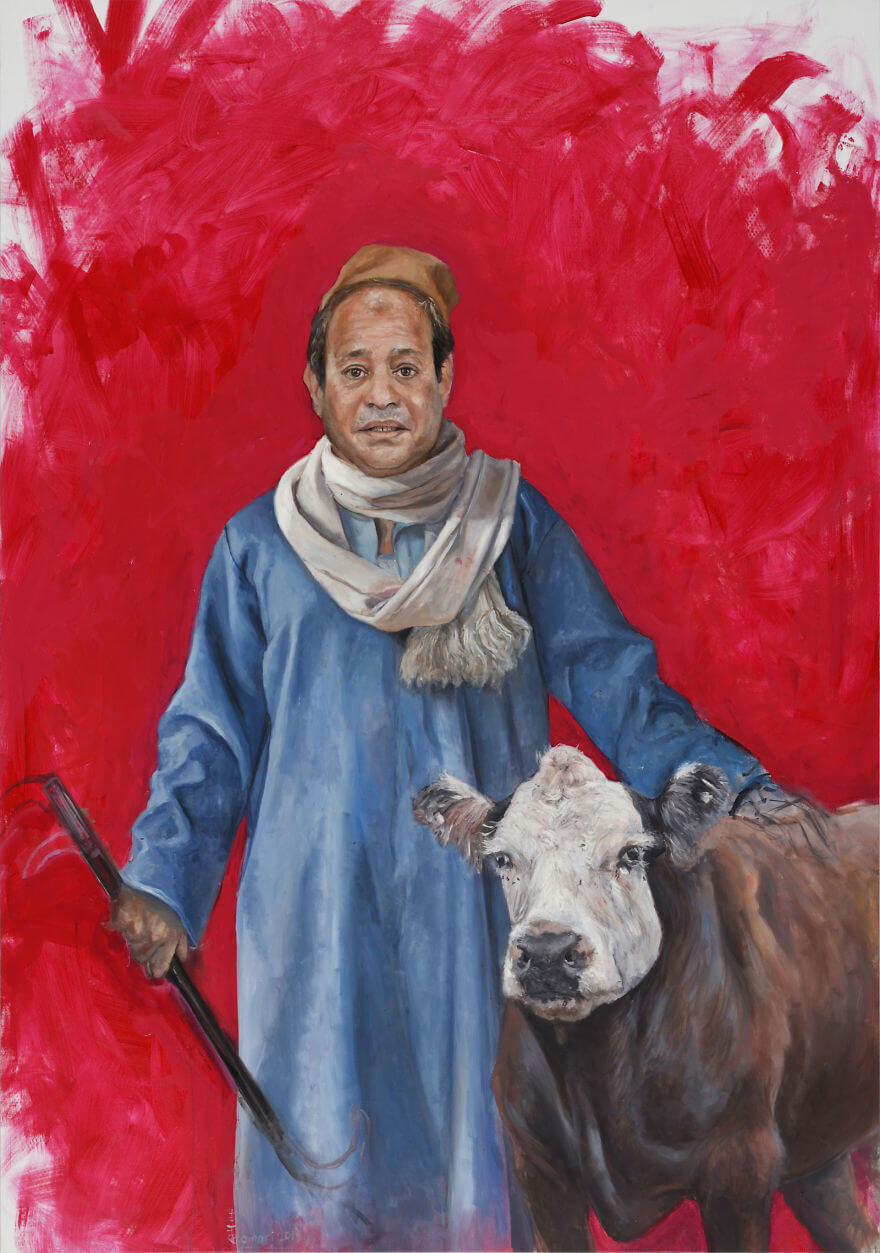 12. Yarmouk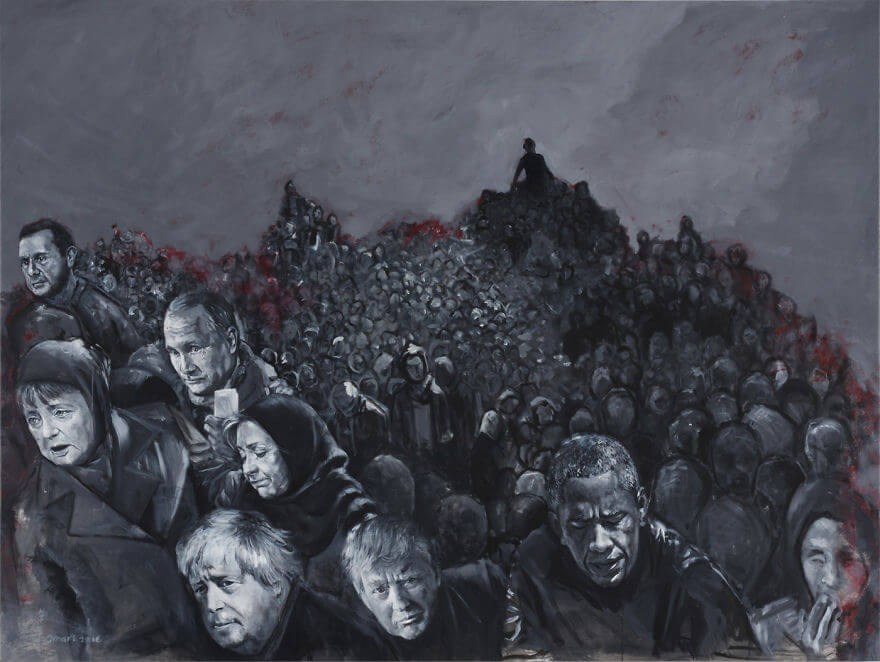 13. François Hollande And Nicolas Sarkozy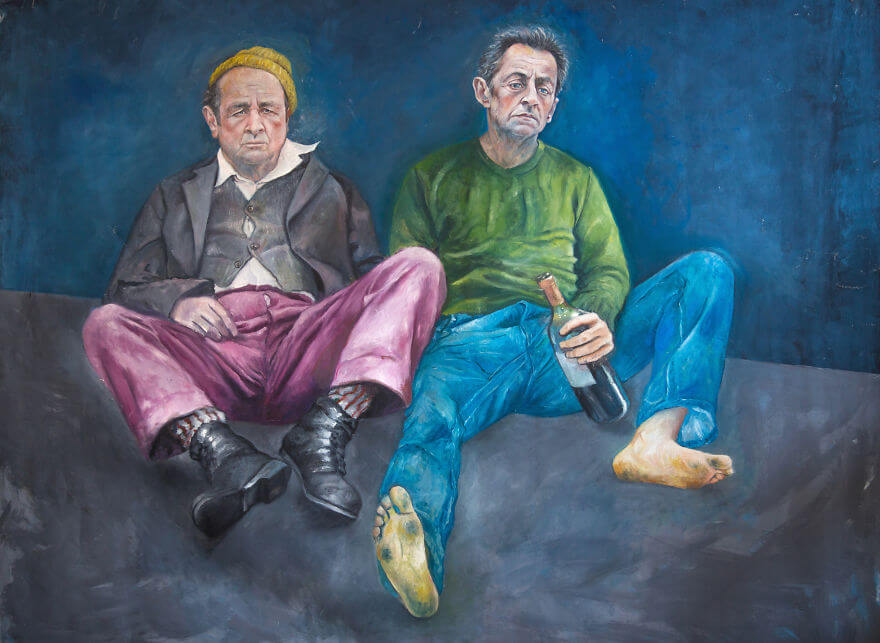 14. Bashar Al-assad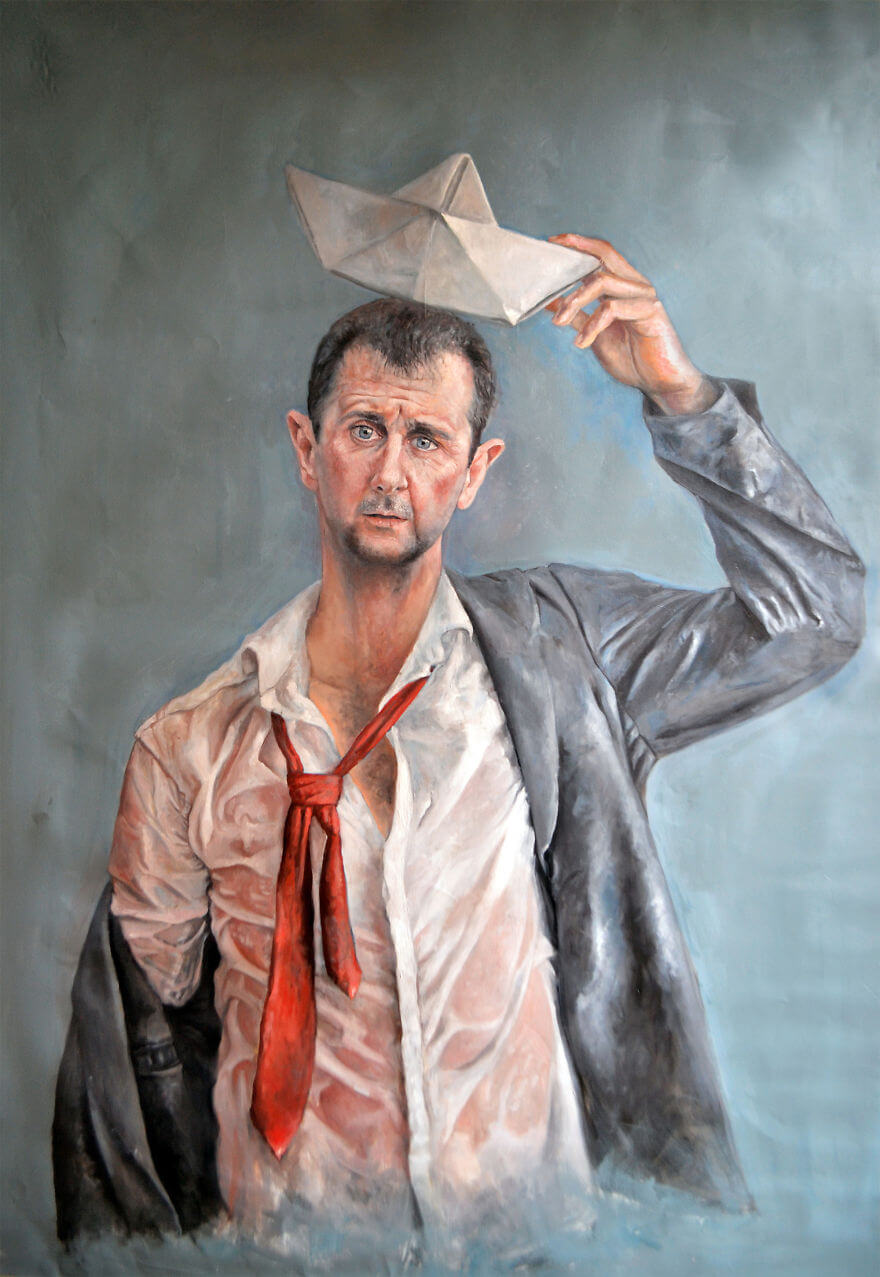 15. Dream Number 80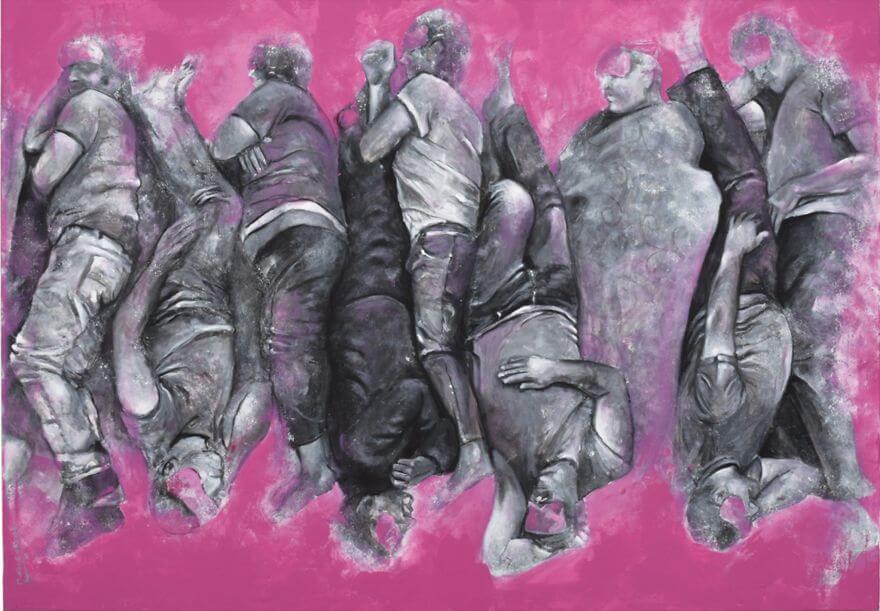 16. The Boat again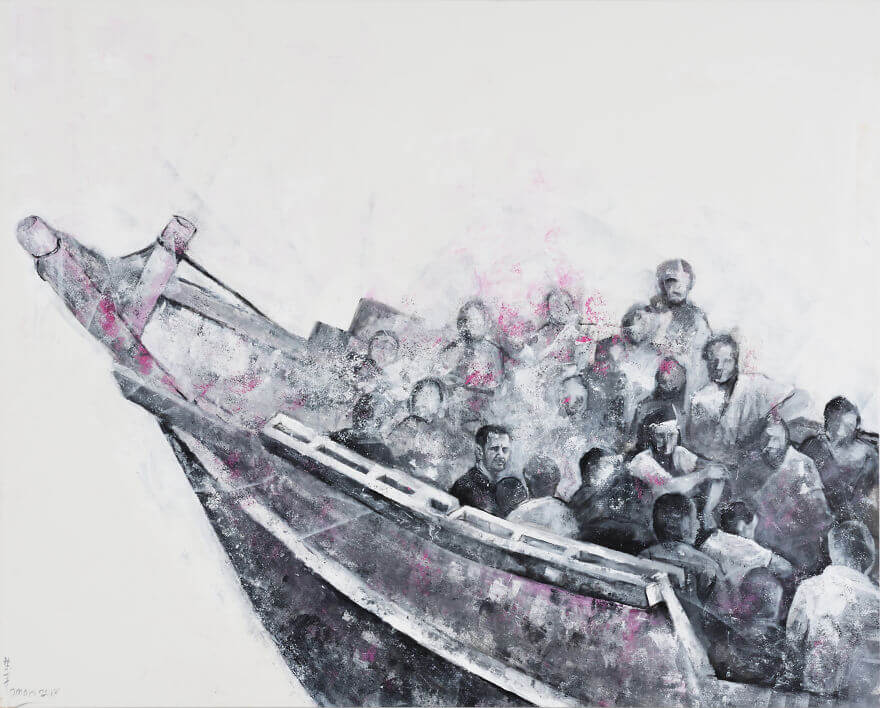 17. Victim and Attacker