Anyone can come off as intimidating when they're not smiling. We all suffer from "resting bitch face" to a certain degree, but never judge a book by its frown. Sometimes, all it takes to get someone to smile is to simply ask them to.
While on a trip to Bikaner in December of 2013, Mumbai-based photographer Jay Weinstein saw a man that he wanted to photograph but chose not to because he seemed unapproachable. Later, the same man approached Weinstein and asked to be photographed. You can see all of the photos from Weistein's series "… So I Asked Them To Smile" on Facebook, Instagram and the project website
"'Smile', I called out. And he was transformed. His face radiated warmth, his eyes sparkled with a humor I had completely missed. Even his posture softened. I knew then what my next project would be," Weinstein wrote in a Facebook post.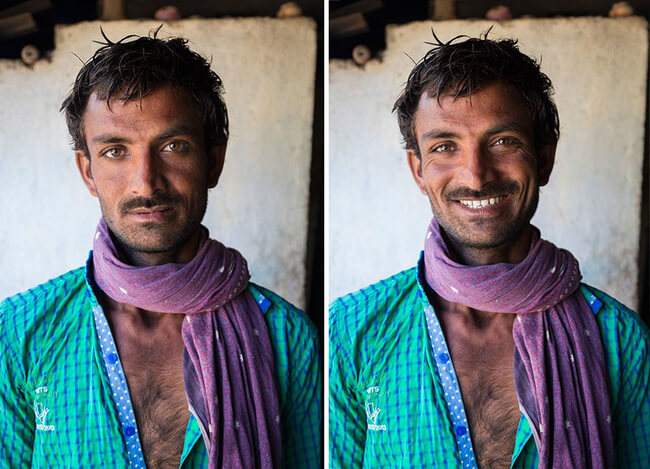 Since then, Weinstein has traveled across India, Nepal and Australia asking strangers to grin for his photo series "… So I Asked Them To Smile."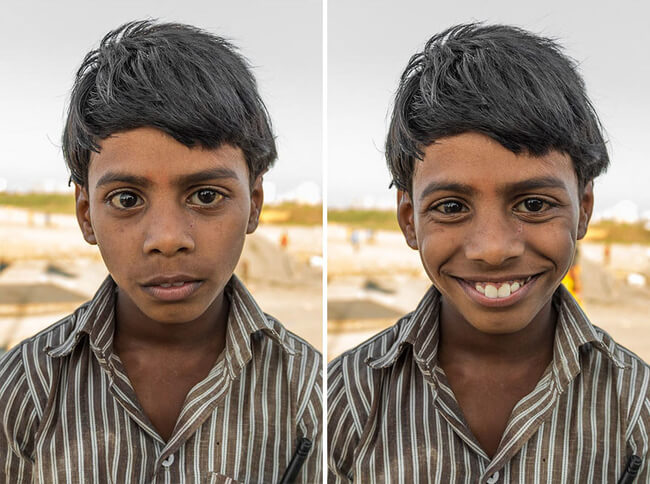 "Its goal is to recreate the mindset from which we view a stranger, and then witness as our assumptions transform with their smile."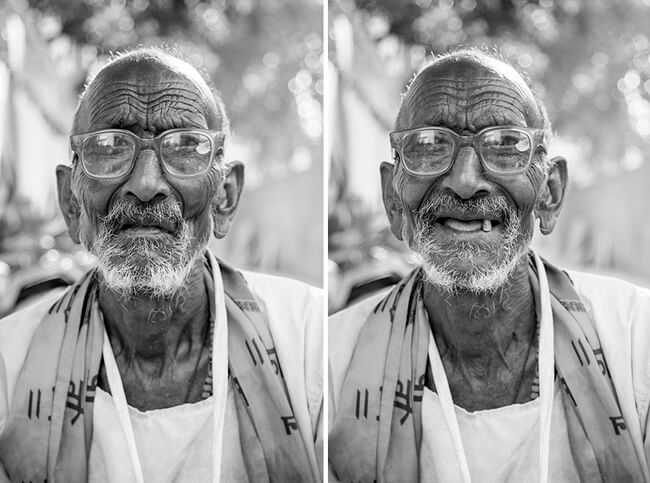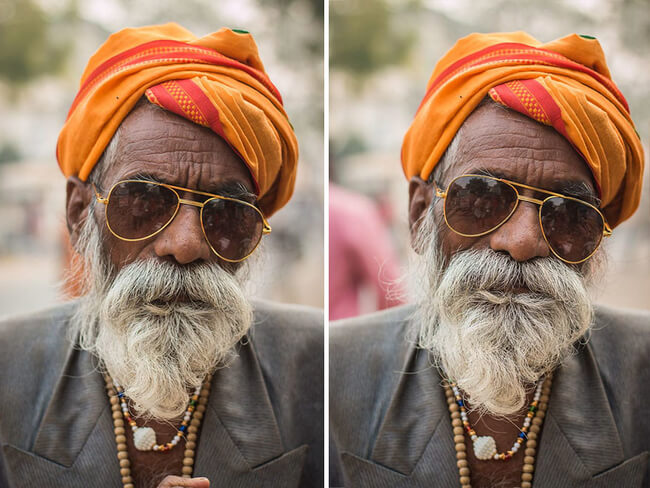 "For me personally when I view these images, I see how we are more similar than we are told."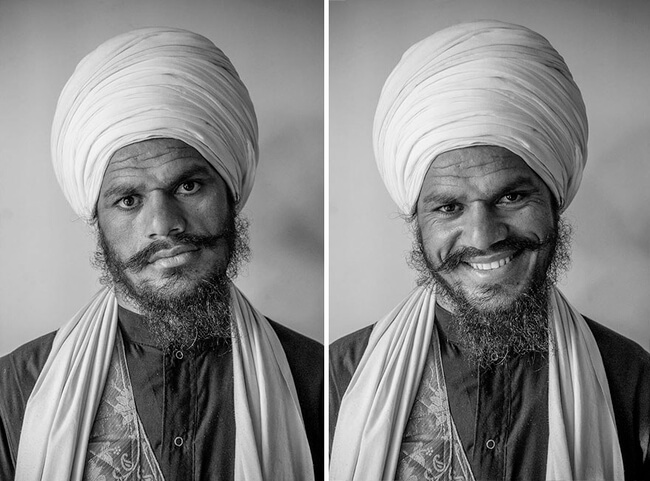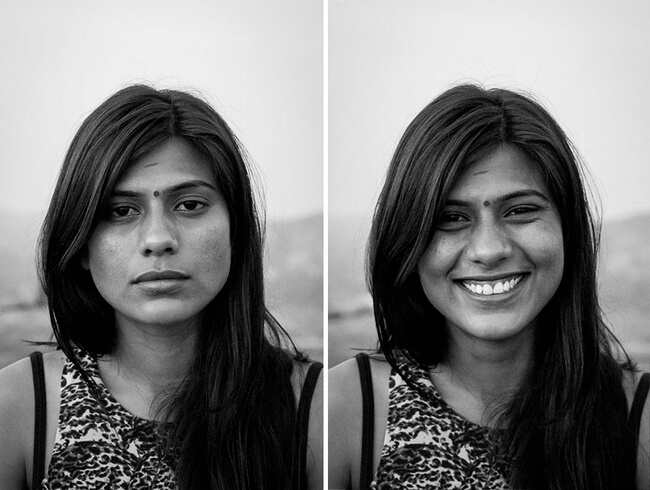 "If we can all, regardless of language, religion, country, age and gender, respond to a smile the same way, then that says something fundamental about all of us."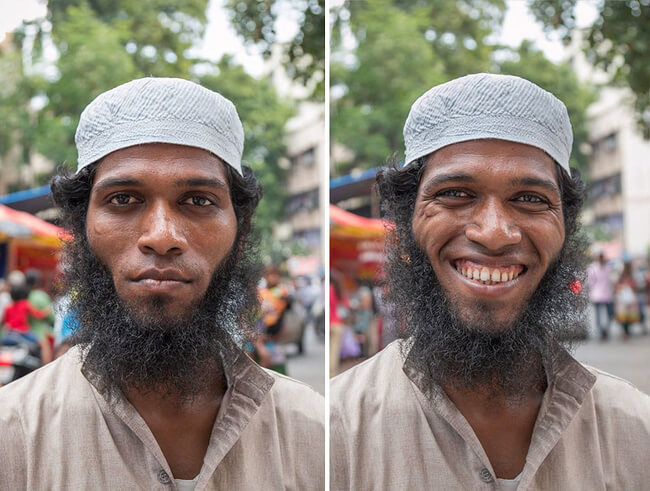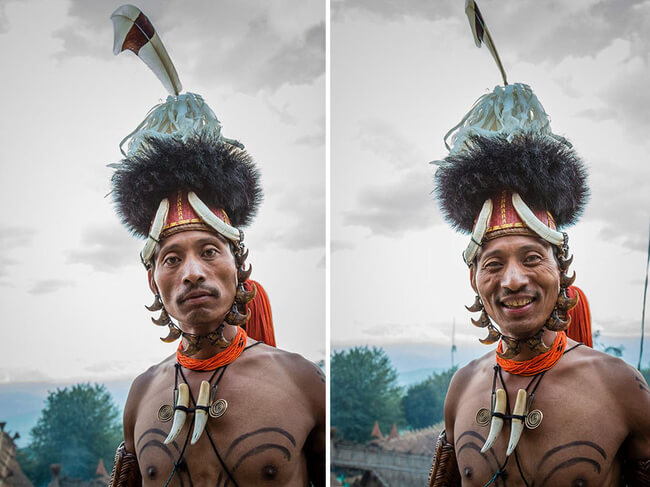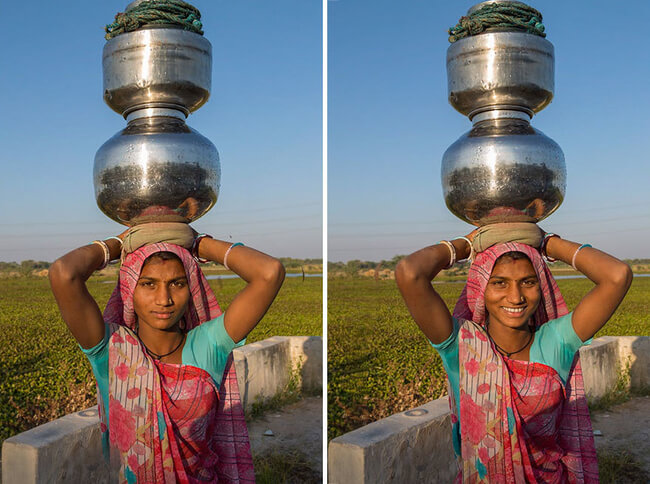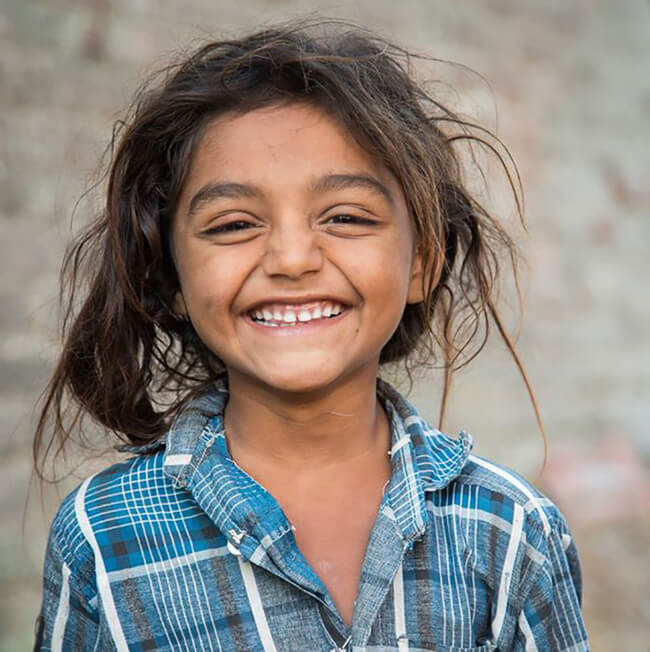 Source: buzzfeed