Chicken is probably the most favorite meat of many people out there, there are thousands and thousands of easy chicken dinners recipe ideas you could try, but here we are representing you with our top 10 chicken dinners which you can make at home with ease!
1. Caprese Chicken Recipe
A lot juicier than grilled chicken and will please the mouth of  these who enjoy basil and tomatoes.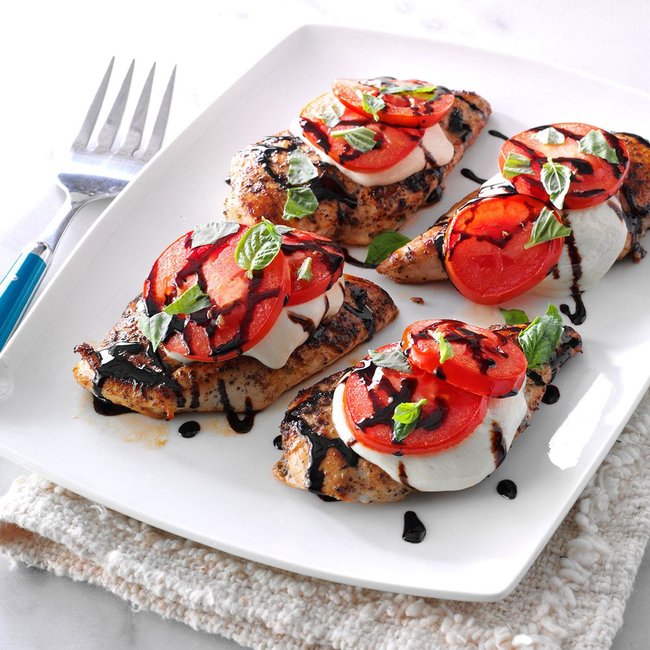 2. One Pan Spinach & Artichoke Stuffed Chicken
Juicy chicken filled with a great creamy dip, super delicious, yummy!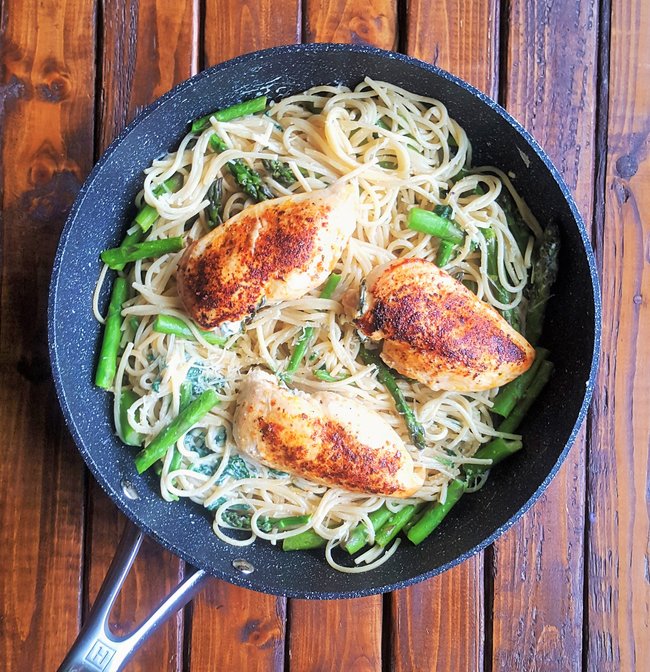 3. Chipotle Chicken Fajitas With Portabella Mushroom
If you like Mexican cuisine, this one might become your favorite! Spice up your dinner with this amazing recipe!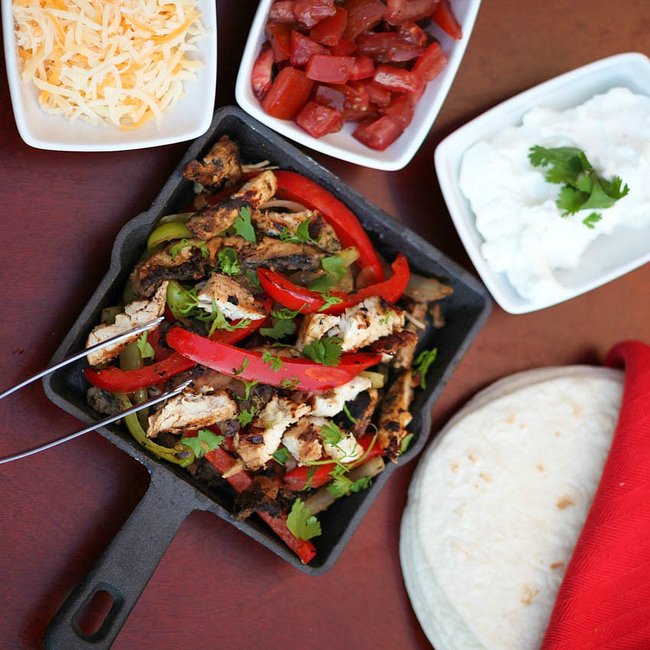 4. One Pot Cajun Chicken and Sausage Alfredo Pasta
Who can resist a homemade Alfredo sauce, sausages and chicken? All together?! So much flavor, easy to make, great!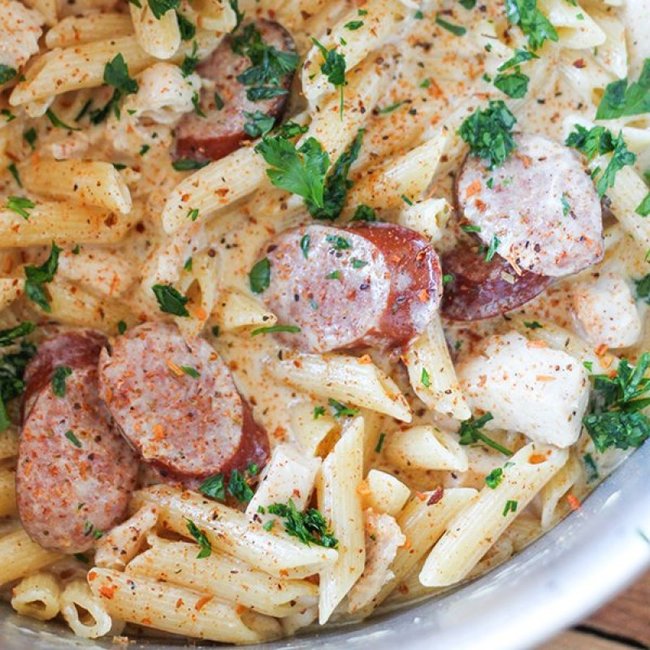 5. Roast Chicken with Butternut Squash
Everyone likes roasted  chicken, looks cool, smells amazing and is super tasty! Great pick for a family gathering at weekends!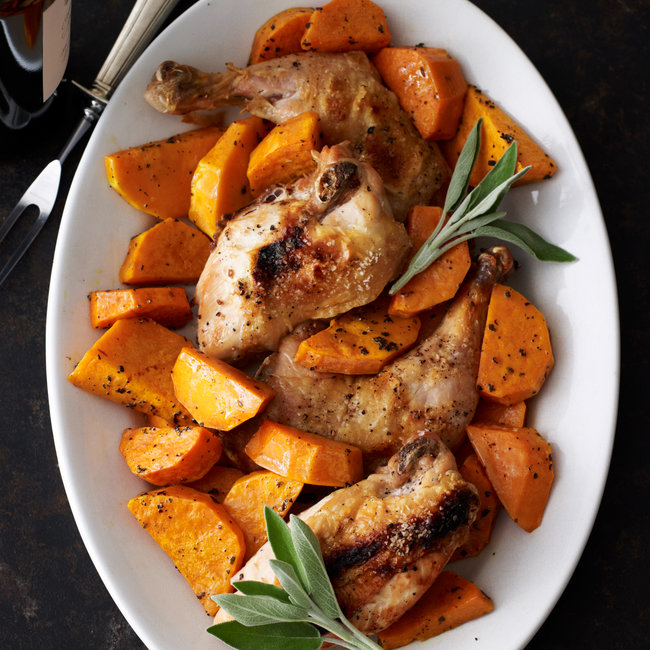 6. Greek Chicken with Tomato-and-Rice Salad
Super healthy and easy to make. If you are counting your calories, this recipe will surely be your friend!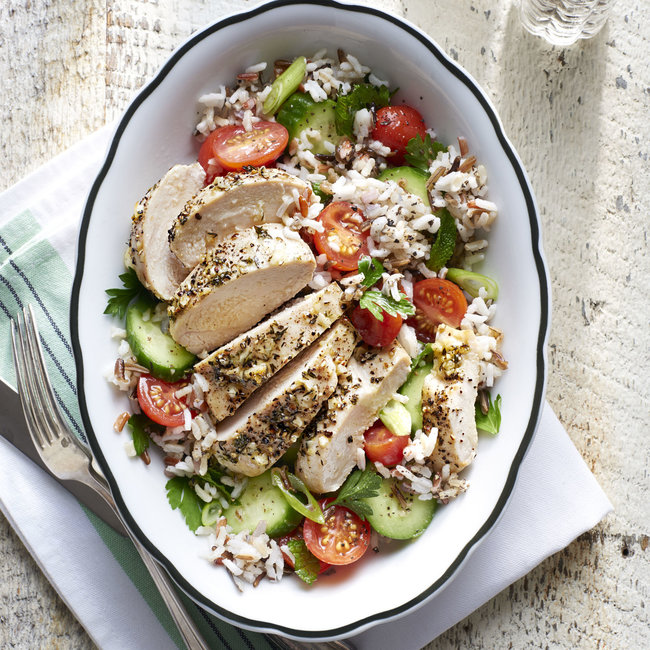 7. Tomato Basil Chicken With Garlic Butter Sauce
You can never go wrong with garlic, basil, tomato and chicken. A perfect combination for a perfect dinner!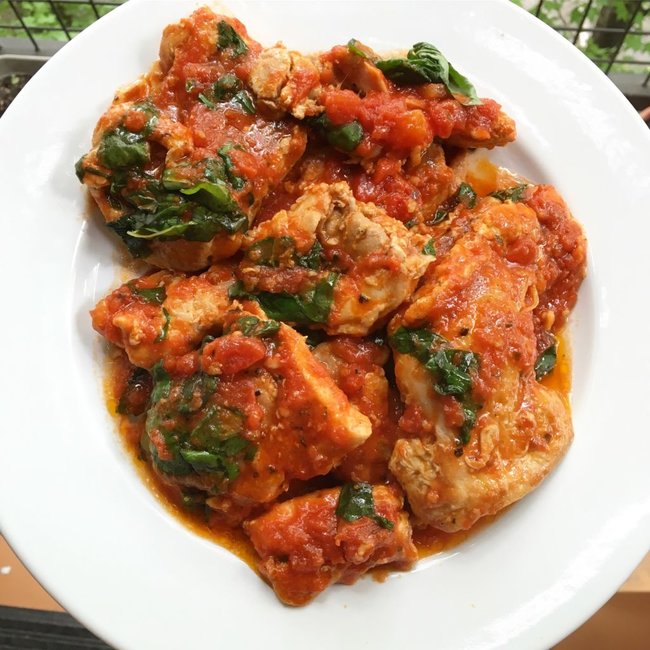 8. Crispy Baked Sriracha Chicken Tenders
Super spicy, with a lot of taste, this recipe is a great pick for those who love spicy food and want to eat as soon as possible.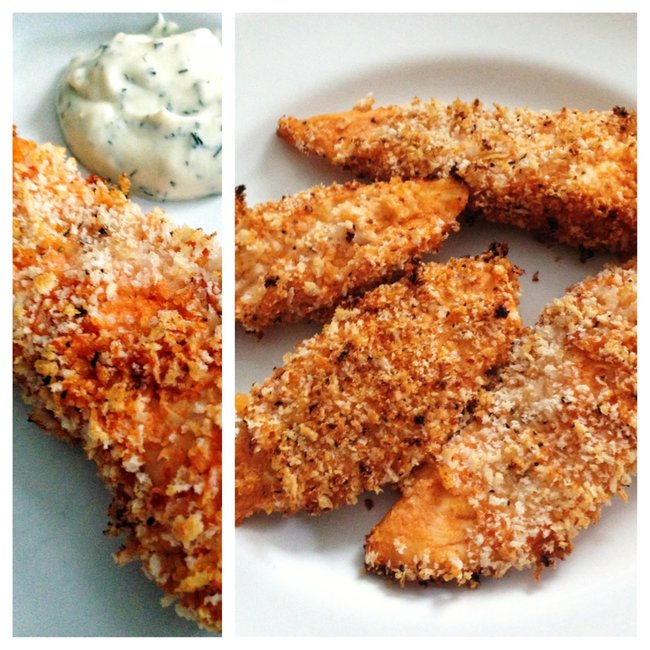 9. Avocado Skillet Chicken Caprese
A great dinner dish, perfect combination of ingredients and a very specific taste!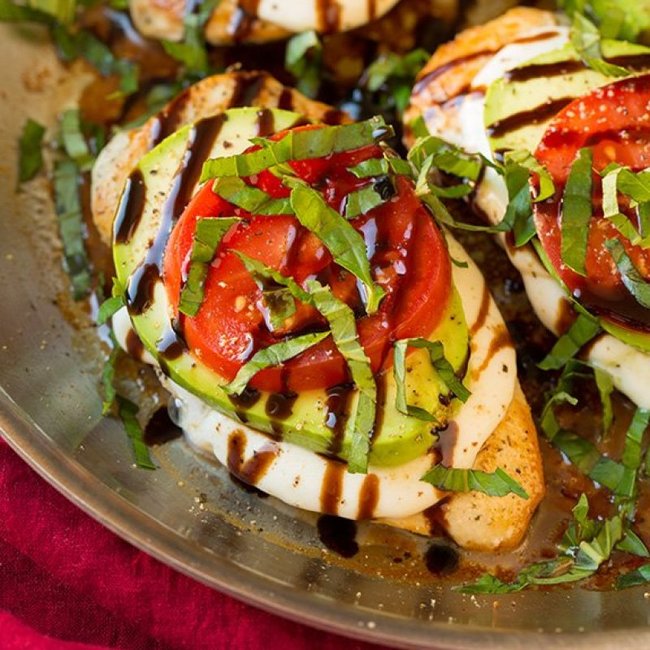 Which easy chicken recipe will you try? Have you tried one of these?