Humanity has done it again. After the roar for freakshakes, the craze for cronuts, and the love for anything rainbow or unicorn-themed, people were looking for something new and sweet to obsess over and, thanks to the gods of all things sugary, it's finally here.
What am I talking about? I've got two words for you: Dessert. Burgers.
Yes, you read that right. No, you are not in need of a pair of reading glasses. The powers that be have created what I personally believe to be the best dessert invention to have reached our shores since the beginning of time.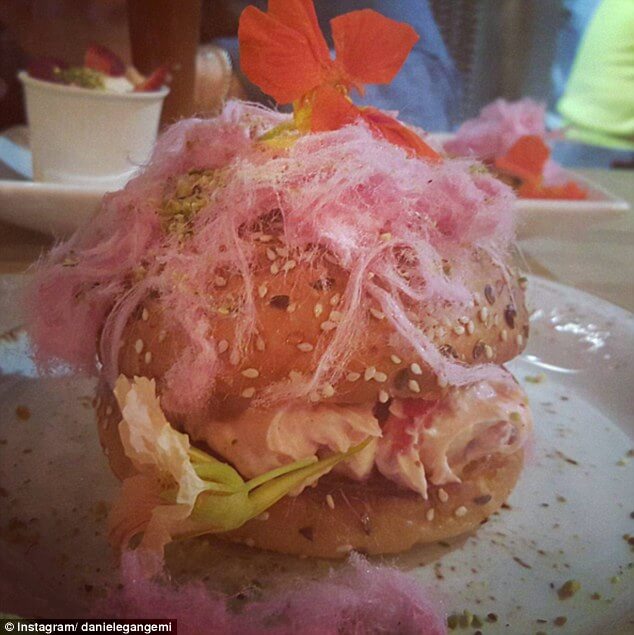 If you don't agree with that statement, maybe you need to look at another photo.

They're getting to you, aren't they? Here's another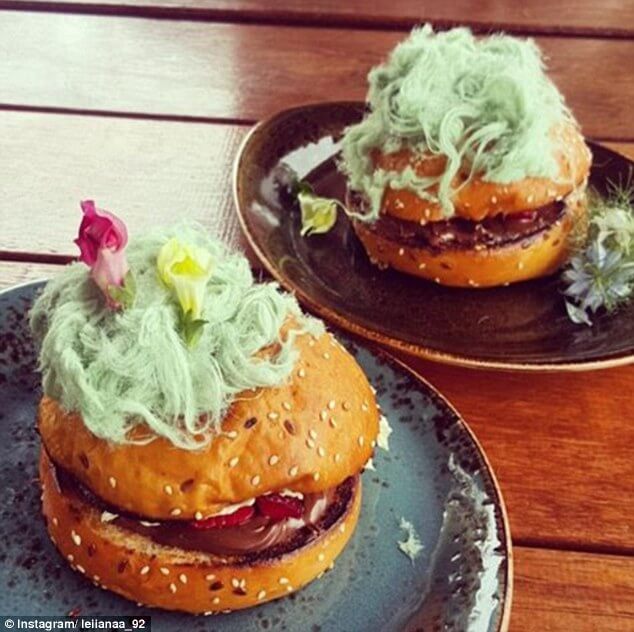 Isn't that amazing? All of our culinary dreams perfectly preserved in an insta-worthy picture. And we owe it all to some creative geniuses from Melbourne, Australia who came up with the idea of presenting the world's favorite fast food item in dessert form.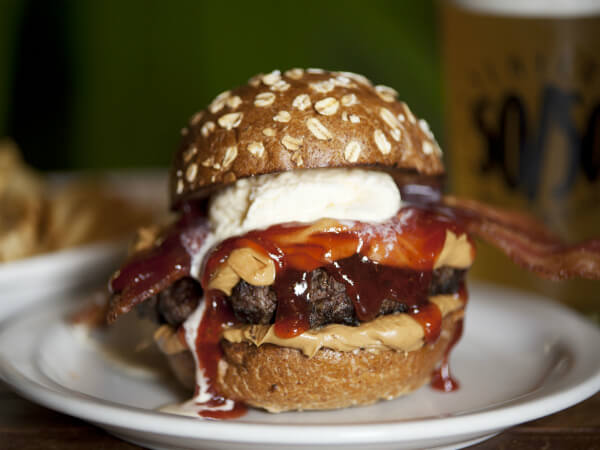 These jaw-dropping concoctions are artfully arranged to resemble their savory counterparts, only there's not a single vegetable inside them. Instead, these -dare I say- divine morsels of goodness are brimming with tons of drool-worthy ingredients that would make a diabetic gasp in alarm at the mere mention of them.
Some combine typical savory fillings such as bacon and beef patties with sweets to make a dish that combines dinner and dessert on a single plate. Others prefer to keep things separate and stick to offering dessert burgers filled with candy bars, ice cream, fruit and other delectable goodies.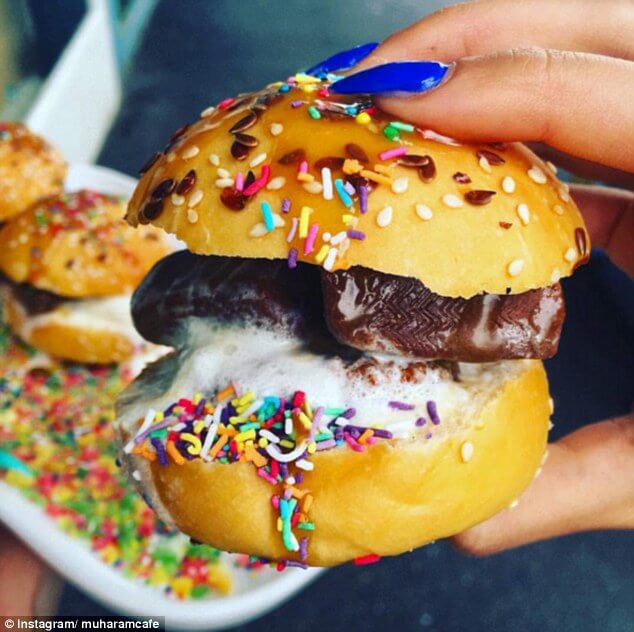 The great thing about these dessert burgers is that the options are endless. You could come up with thousands of flavors, hundreds of combinations. They could be absolutely scrumptious and indulgent, or they could be made with a health-conscious approach and save you some calories.
With those kinds of endless possibilities, everyone and their mother could happily partake in what I'm calling the Dessert Burger Bonanza.
A very thorough Google search has led me to the conclusion that, unfortunately, these bits of deliciousness are only available in Australia so far, more specifically in Melbourne. So it falls unto all of us to make this magic happen worldwide.
The people need access to dessert burgers, don't you think? I mean, look at that!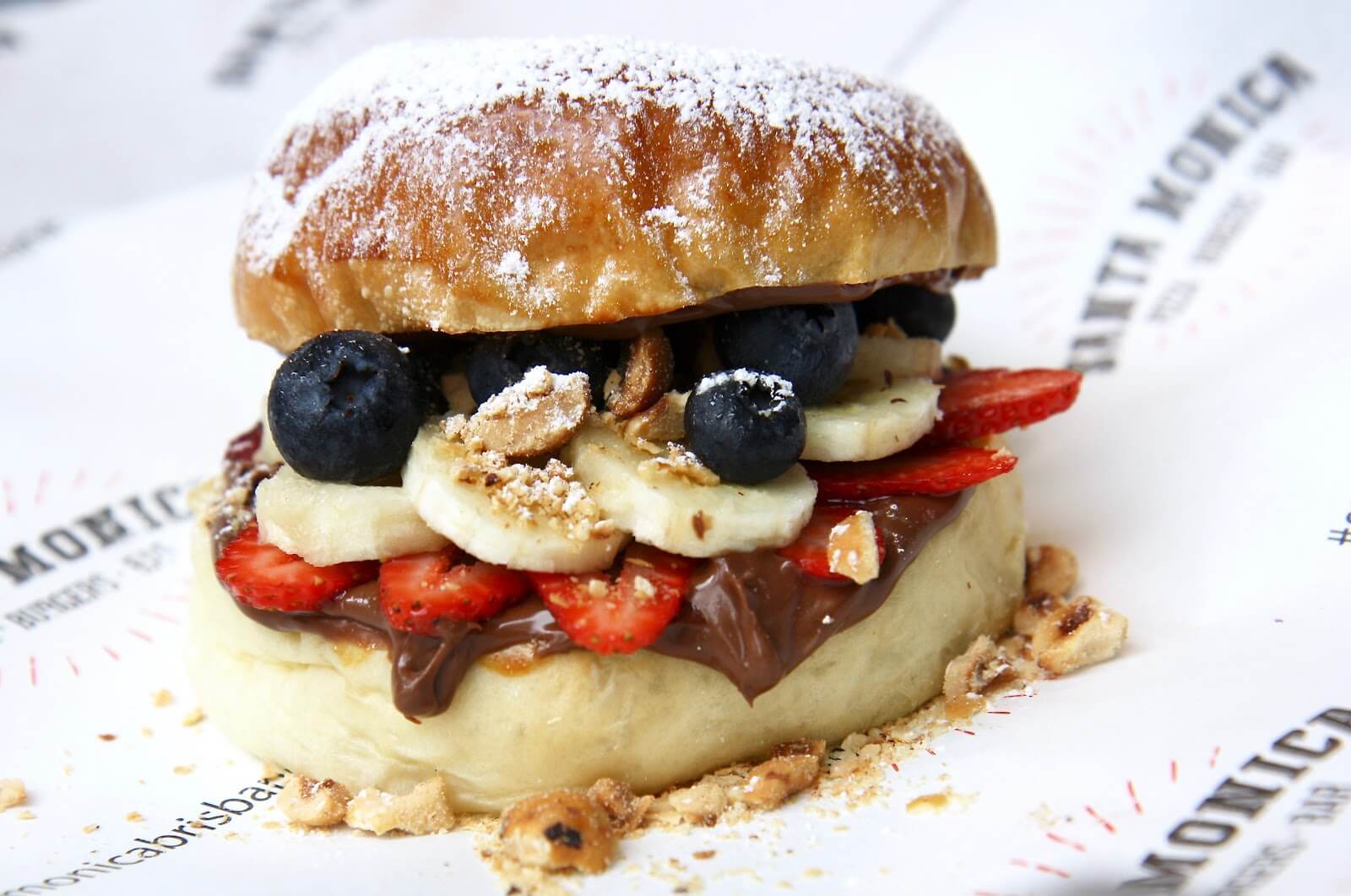 If you happen to go to Melbourne (or maybe you already live there), it looks like the places to go are Café 51, Demazzi Melbourne, Muharam Café, Perkup Burgers, and Bam Bam Bakehouse in Queensland.
Café 51 offers waffle burgers with your choice of filling that includes beef, cheese, bacon, popping candy and Nutella (maybe not all at once but, hey, I won't judge).
Muharam Café has a special they offer every two weeks of "mini brioche buns" than can be served with toppings of Mars bars, cookies, caramel sauce, popping candy, and more.
Demazzi Melbourne offers a choice between two versions of dessert burgers: a crunchy brioche bun filled with Nutella, fresh strawberries and vanilla bean mascarpone cream cheese burger, or the version finished with pink and green Persian fairy floss and nuts.
Perkup Burgers offers the "classic" version of the trend, with Nutella, ice cream, whipped cream and fresh strawberries that will most definitely hit the spot.
Finally, for those feeling extra adventurous, Bam Bam Bakehouse sells a salted caramel kouign amann burger, which combines a croissant dough with sugar and salted caramel butter, cinnamon dusted maple bacon and an angus beef patty.
No matter the form it takes, a dessert burger is bound to be delicious.
This article was written by one of our Community Members. Submit your post too!