This unicorn hood ornament will warm your head on any adventure, but don't worry, it's not made from actual unicorns. In olden times, before the extinction of the unicorn, these unicorn hoods were worn by every seasoned adventurer in every land, from Camelot to Narnia. It showed prowess and most who wore it gained the ability to wield magic.
The best thing about it? It's also very comfortable to wear and will keep your ears nice and warm, what more do you need really?
The unicorn hood ornament comes in white with pink fur and a golden horn – just like a real unicorn
If you're wondering what you can pair it with in the rest of your wardrobe, fear not! There's nothing this unicorn hood can't be matched with. It will add a touch of magic to any outfit! Plus, matching doesn't really matter when you're out discovering strange new lands or building your kingdom.
During the cold winter days, this can be a great way to keep warm and start a conversation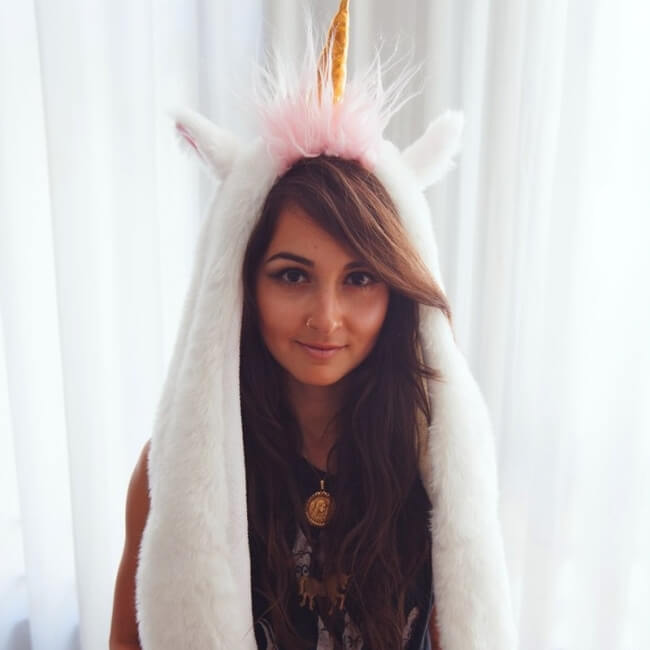 The mane is made of rainbows and the horn is pure gold that glistens in the sunlight. Don't be fooled by the plush interior of the horn, I assure you, it's at least plate gold on the outside…
As you can see from the profile view, it covers the entire back side of your head, keeping it nice and warm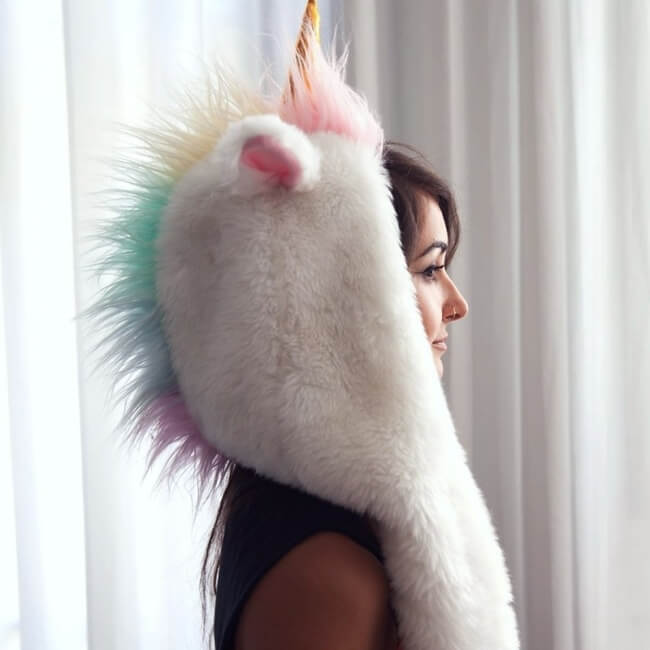 If adventure isn't your thing, but lounging around staring out the window is. No one's judging you here. At least this hood of unicorn will keep your hands warm and toasty while you gaze out over your kingdom and all that you've built… Or just your apartment parking lot.
You can put your palms inside special pockets that keep them warm and look cool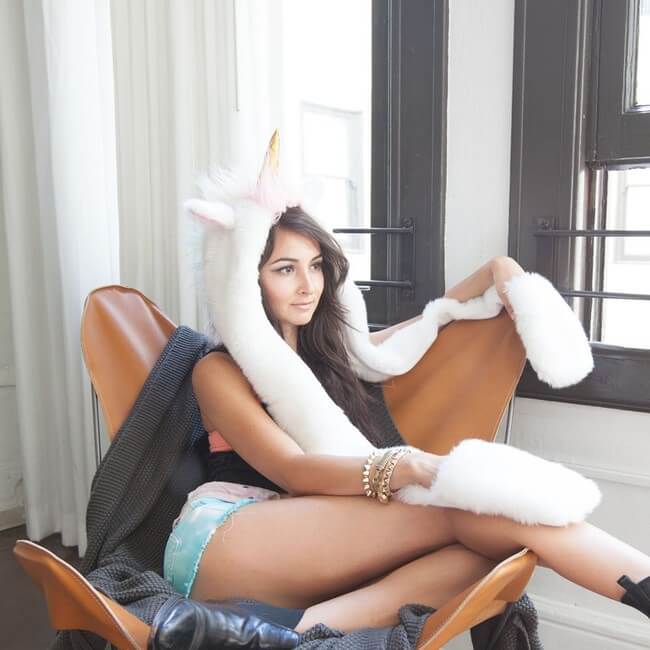 If you didn't already stopped reading and rushed to get these, you should do so right now with the links below.