Being a teacher is such a noble job. You have to have such an earnest passion to teach for you to become effective and influential at the same time. It's never easy to get the kid's attention and make them listen to you during class, but dedication is vital and crucial in this profession. This will keep you on track!
But of course, when you see that their grades are getting better, it will give great relief and fulfilment on your part. These dedicated teachers will always be  there to guide us and teach us not just academically but even in discovering what would we want to be in this life.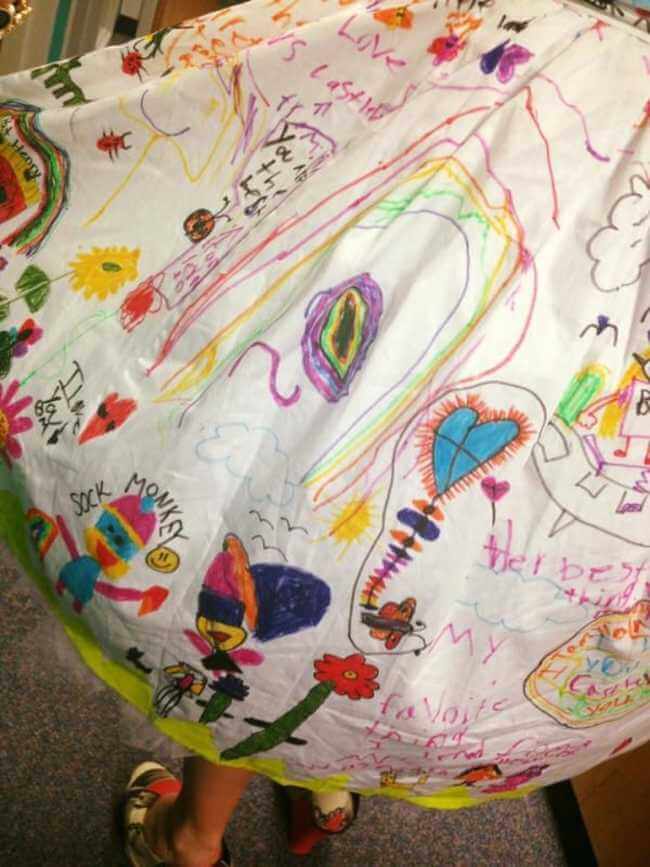 One of the teachers who went the extra mile and make sure that their teaching will make an impact into their students deserves to be recognised. ShaRee Castlebury who is a first-grade teacher in Lawton, OK made something special in order to get a remembrance of all her little angels when the school year is nearly ending.
Whereas in a newspaper her statement say, "I fall in love with them and then you have to push them on and I wanted to do something to hold onto that."
SEE ALSO: This Biology Teacher Has a Creative Way Of Teaching About The Human Body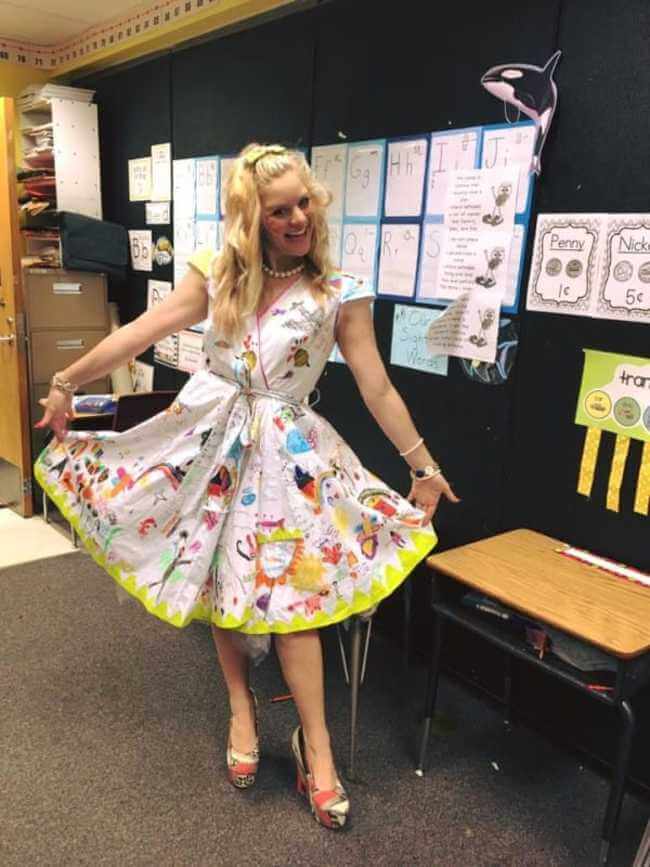 Her utmost creative idea was letting all her students decorate her plain white dress with their artworks.  The result was wonderfully amazing. No one would be as great and brilliant as this one made by her student's own hands.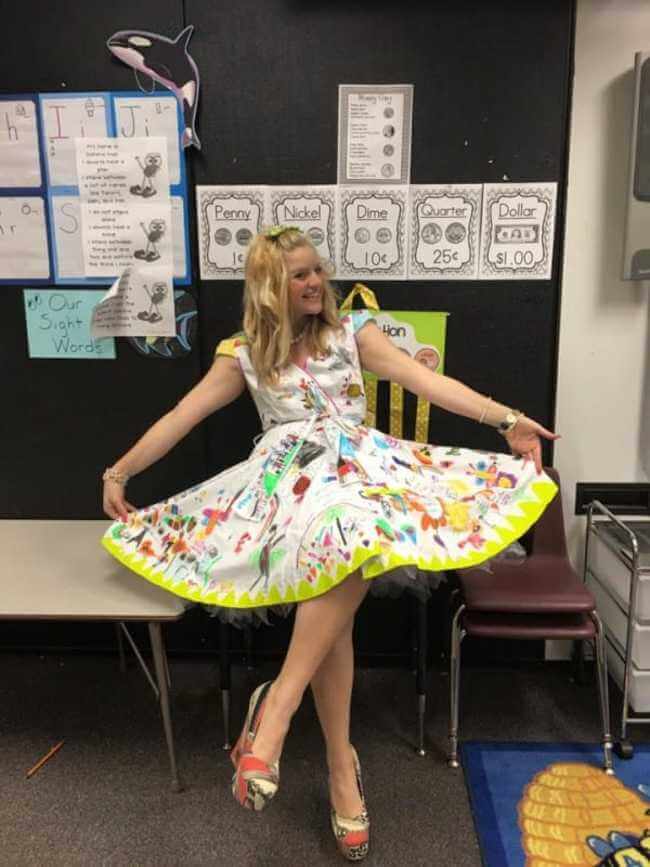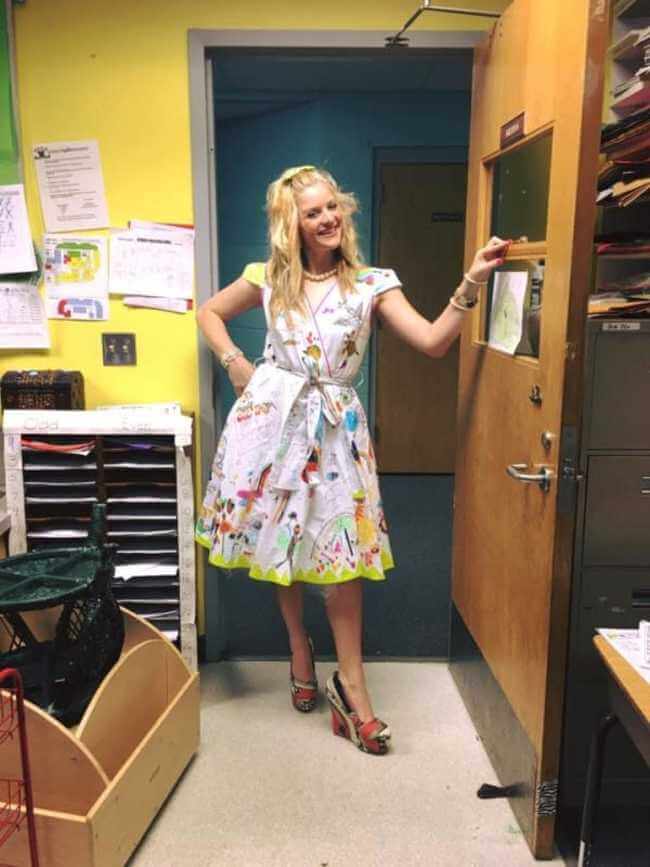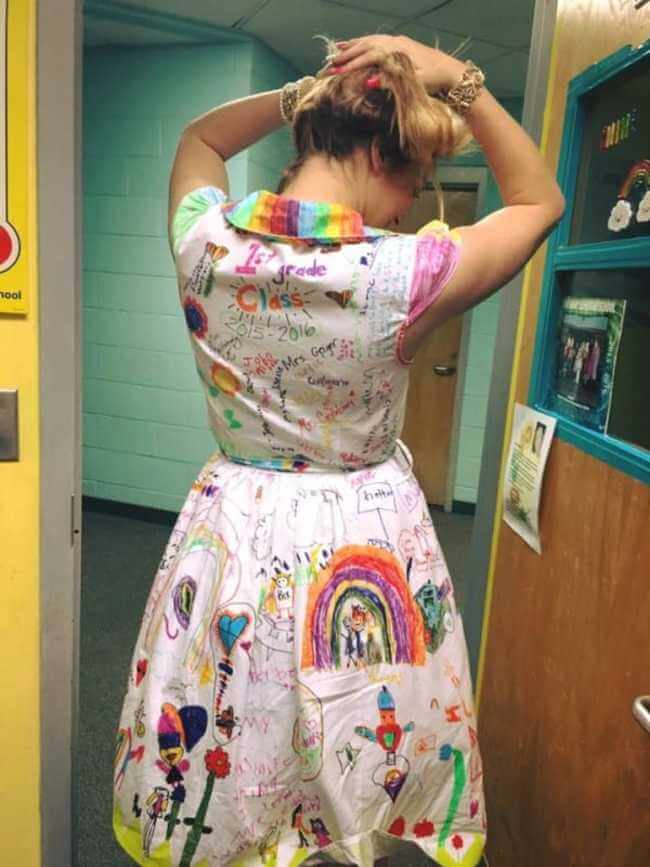 Source: littlethings