Ranya Art (Pamela Ranyaar) is a very unique Italian artist based in Rome. Her artworks are sculptures of a unique style; classic sculptures, almost baroque, harmoniously blend with a huge variety of recycling materials (watches, cameras, computer, gaming console, lace, motorcycle parts and much more). All that result with intriguing futuristic portraits of a steampunk style. The artist, Ranya, said for The Awesome Daily:
It's a vintage style, elegant poignant with alchemy and symbolism folding into a cybernetic, gothic and futuristic world where these artwork come to life and affirm their very unique identity.
The name of her series which she started to exhibit in 2016 ( "International Tattoo expo Roma", "East coast convention" Pescara Italy, "Summer Tattoo Festival" Senigallia, "Sanremo Tattoo convention") is "The boy". The story behind this name and the initial inspiration of all artworks in this series is as interesting as her art. Scroll down the gallery to get introduced to this unique artist through her artwork and personal story behind it, which is the source of her creative energy and inspiration.
More info: Ranya Art | website Facebook| YouTube
 "My History is Very bizarre. My inspiration comes from a crush I have on a tattoo artist who is a handsome man and a very talented artist."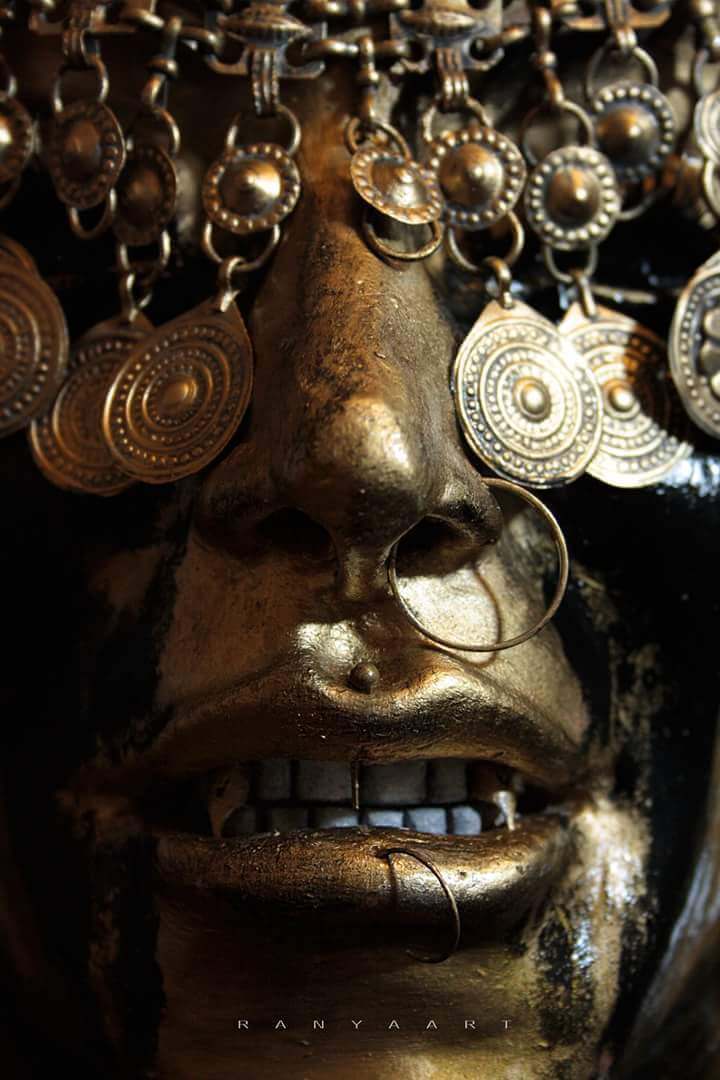 "I started using his face as a means to create these artworks and get to work in the places where he works, such as the Italian tattoo conventions."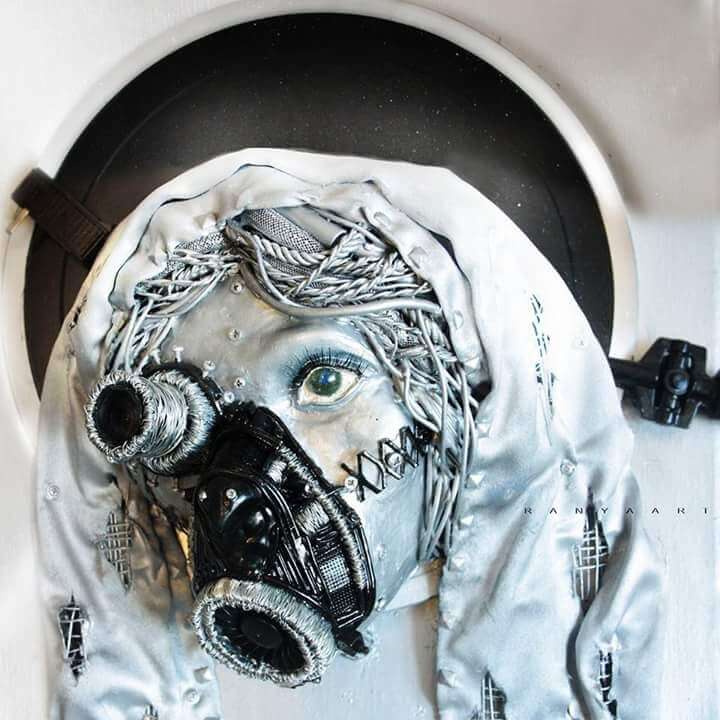 "I had already realised some abstract creations on canvas using recycle media, and I had tried to reproduce a portrait but without any positive result prior to that."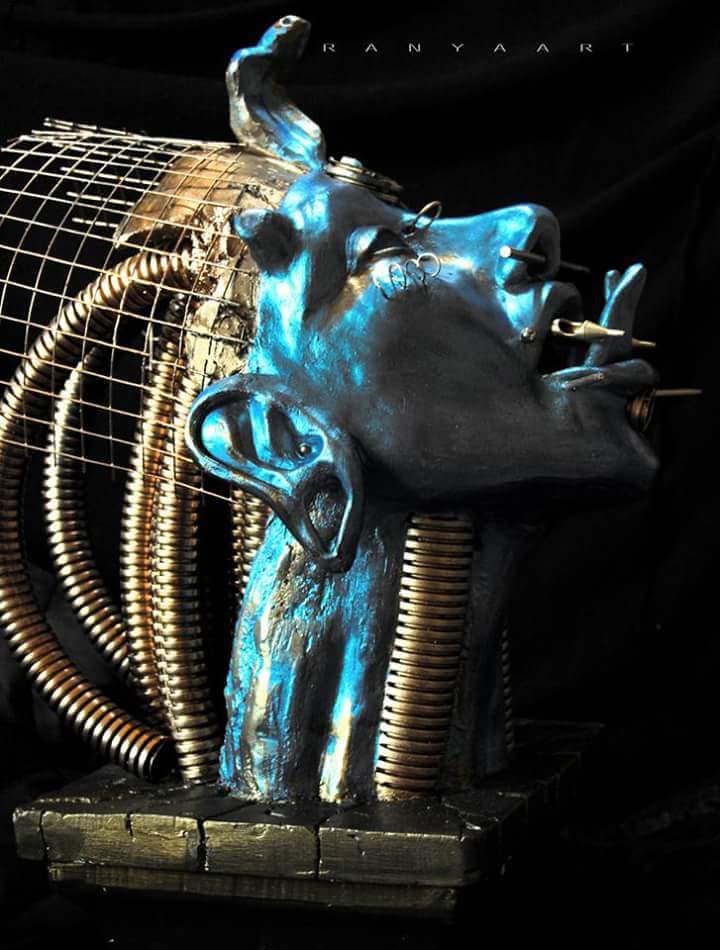 "I went into the world of tattooing, as I said before, only to meet this guy again and at the first proposal to realise prizes and awards I found myself elbow-deep into this new world."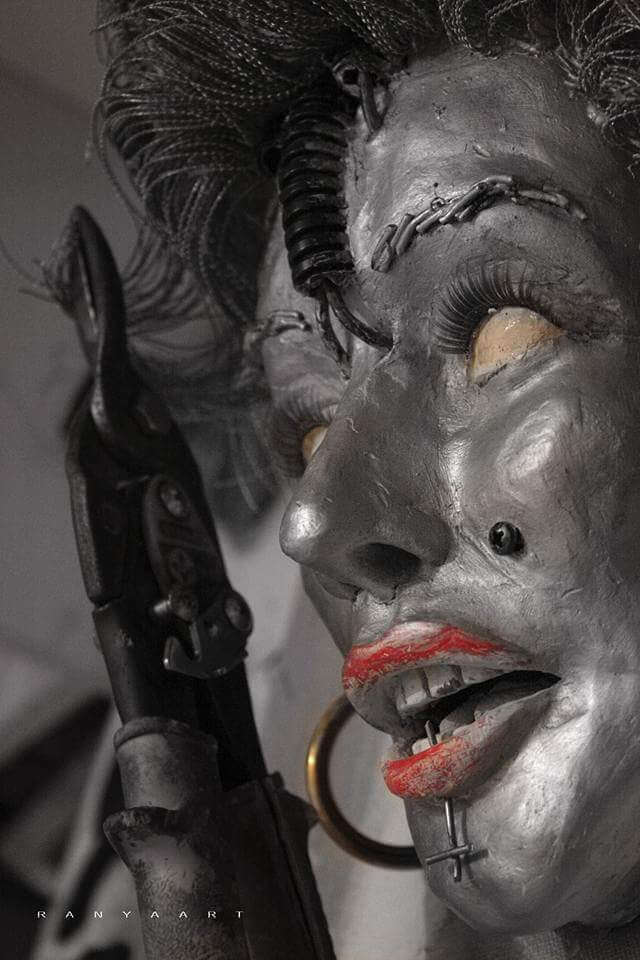 "I thought – I like this place, I am happy I find inspiration here, I find it comfortable…"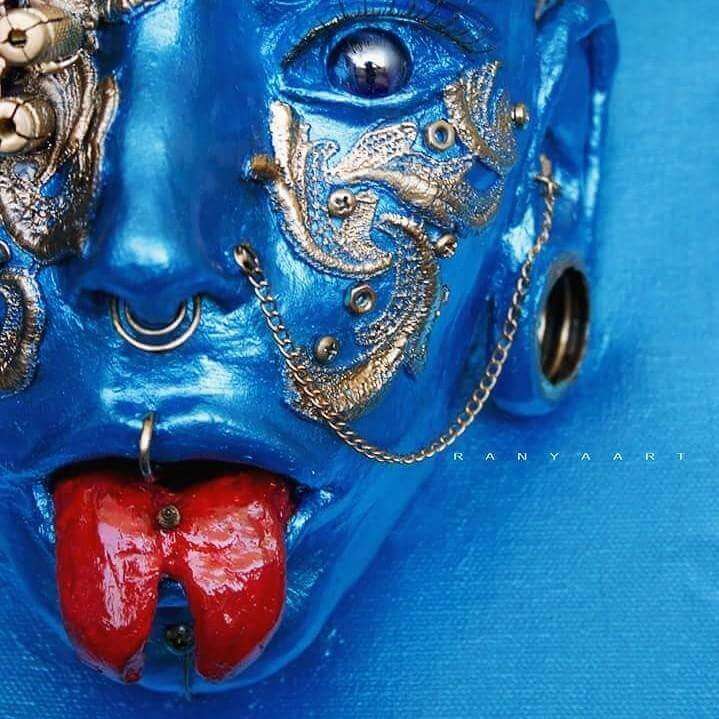 "All the people I had the honour to work with, from those who organise the conventions take their job very seriously and do everything with passion, dedication and they have a great deal of experience which they don't  fail to share."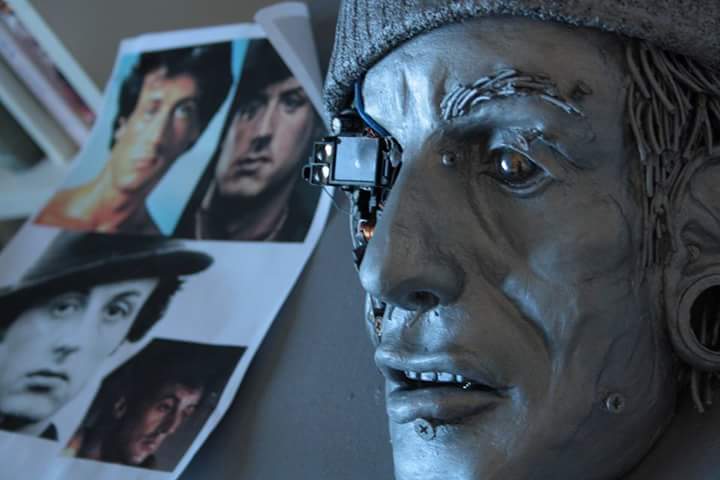 "I built strong and valuable relationships, friendships for life. It's a world of art."
"I have already shown my work in Rome march 2016 and I would like to continue to present these through tattoo conventions as I believe these artwork are in harmony with this kind of environment."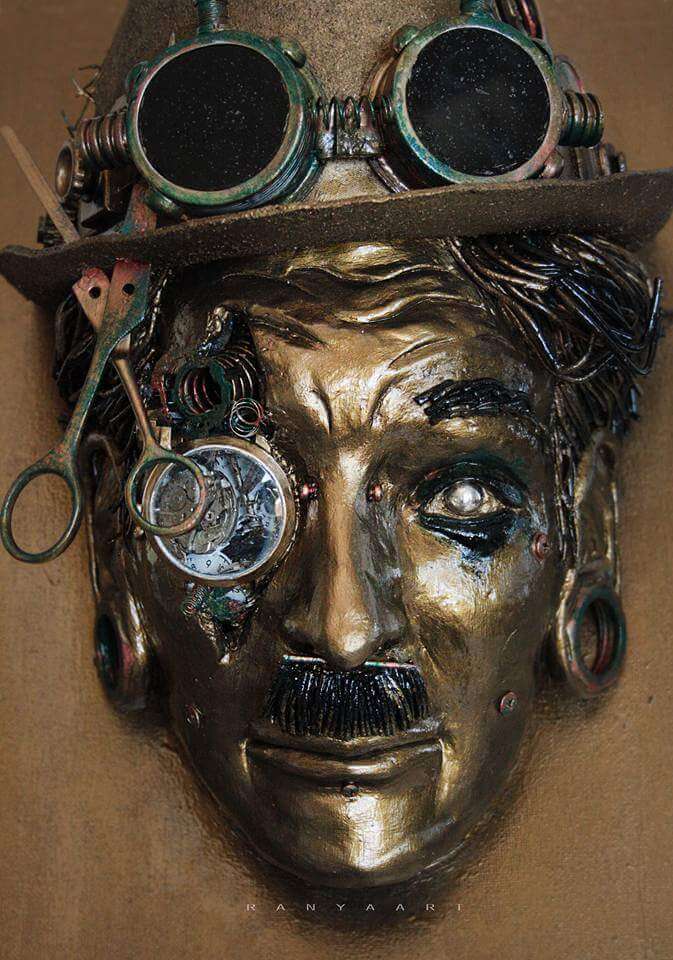 "My inspiration is always the guy, the tattoo artist; he kidnapped my heart and my mind," said Pamela Ranyaar. (The artist in the photo below) Keep scrolling for more art.