For a long time now, we have been aware of the fact that fried foods are not good for our health, as they increase the risk of obesity, atherosclerosis and heart disease. The fast food culture has developed tremendously in the past few years, enticing us to consume more of such foods (just think about the super size portions available at any fast food).
Recently, a study was undertaken, in order to determine the connection between the consumption of French fries and the risk of early death. Keep on reading and discover whether this particular type of fried food can double the chances of early death or not.
Fried food, a contributor to chronic disease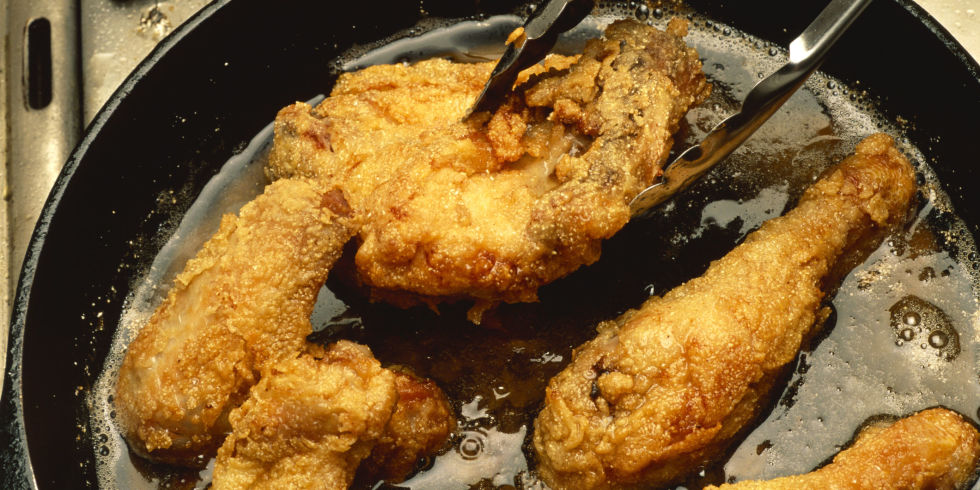 We live in a world dominated by speed and this has affected many of our habits, including those related to food. As we are always on the go, fast food has become our primary choice, as it is readily available and delicious to taste. However, it is also rich in calories, causing us to gain weight, especially in the abdominal area. In turn, this increases the risk of heart disease and especially of heart attacks. The more fried foods we consume, the higher the risk of chronic health problems is going to be.
Study confirms the association between French fries consumption and elevated mortality
The study which was published recently in The American Journal of Clinical Nutrition is one of the few that concentrated on finding a connection between the consumption of potatoes and the risk of early death. The study regarded the consumption of both fried and unfried potatoes, trying to determine the risk of premature mortality in different population groups (from North America).
The participants to the study were men and women, with an average age around 60; in total, there were 4400 people taking part in the study. The authors of the study did not find a connection between the highest consumption of potatoes and early death; however, those who consumed French fries at least 2-3 times per week, presented the highest risk of mortality. Within the same study, it was revealed that the consumption of unfried potatoes does not increase the risk of early death.
In light of this study, reducing the consumption of French fries makes sense. In order to reduce the risk of mortality and enjoy a good quality of life for as long as it is possible, a diet based on fresh fruits and vegetables is recommended. The risk of heart problems can be brought down, especially if you include more foods that are rich in omega 3 fatty acids in the daily diets. Good sources of such fatty acids include: mackerel, salmon, cod liver oil, walnuts, chia seeds, herring, flaxseeds, tuna, sardines, hemp seeds, anchovies and egg yolks.
Processed foods and their effect over our health
Processed foods, such as French fries, are often consumed as part of the daily diet. These foods contribute to the deposits of plaque on vital arteries, thus forcing the heart to work harder to send blood throughout the body. In fact, according to a study published in BMJ, the regular consumption of processed foods can put you at risk for high blood pressure. The same study drew attention to the consumption of potato chips, which are just as harmful (especially since they are fried in refined oils and contain significant quantities of salt).
The trans fats that are contained in French fries and other processed foods can do a lot of damage to our health. Add to that the high quantity of salt, which is often added to such foods and you have the perfect recipe for disaster. The consumption of processed foods increases the risk of heart disease but also the one for obesity, diabetes and hypertension. All of these conditions translate into a negative quality of life, followed by a higher risk of early death. In the end, one thing is certain: processed foods definitely contribute to the obesity epidemics.
It is important to pay attention to the diet of children and adolescents in particular. They often end up consuming just as much fast food as adults, especially French fries. This has a negative impact on their overall health, increasing the risk for cardiovascular disease and obesity in life. Education programs need to be included more often in schools, raising awareness about the effects of a fast food diet and promoting healthier alternatives, such as home cooked meals and a diet based on fresh fruits and vegetables.
Final word
French fries might be delicious but we cannot base our meal choices solely on this fact. We have to look at the bigger picture and see the consequences of our decisions. It is important to refrain from consuming French fries and other processed foods on a regular basis, in order to bring down the risk of chronic conditions and also the one of early death. This is not valid only for adults; as you have seen, children and adolescents can suffer just as much from a fast food diet. Education is necessary, regardless of the age, with the promotion of healthier meal alternatives.
Sources: Forbes | Medicalnewstoday | Medicalnewstoday | Fortune | Draxe
This article was written by one of our Community Members. Submit your post too!