This story really hits home for me because I have an autistic brother. There's nothing more comforting to humans than pets. In this case, it's an autistic boy and his dog.
Shanna Niehaus is the mother of Kai, a 5-year-old boy who has severe autism. She's tried for years to make his life comfortable and find other kids his age that he can socialize with.
All she wanted was for her little boy to have a friend. Who knew that the best friend he could have would be a canine companion?
4 Paws For Ability is an organization that specializes in training dogs as therapy animals for kids like Kai.
When Kai met his new friend for the first time, it was a tearful moment. There was so much reliefe that Kai finally had a friend and someone to comfort him.
If this doesn't make you tear up a little bit, I don't know what will.
Take a look at these photos and let us know what you think in the comments section.
Call it what you want, but it's a fact that dogs can bring peace, security and love to us humans, that's why thery're our best friends and that's why they are perfect as thearapy dogs.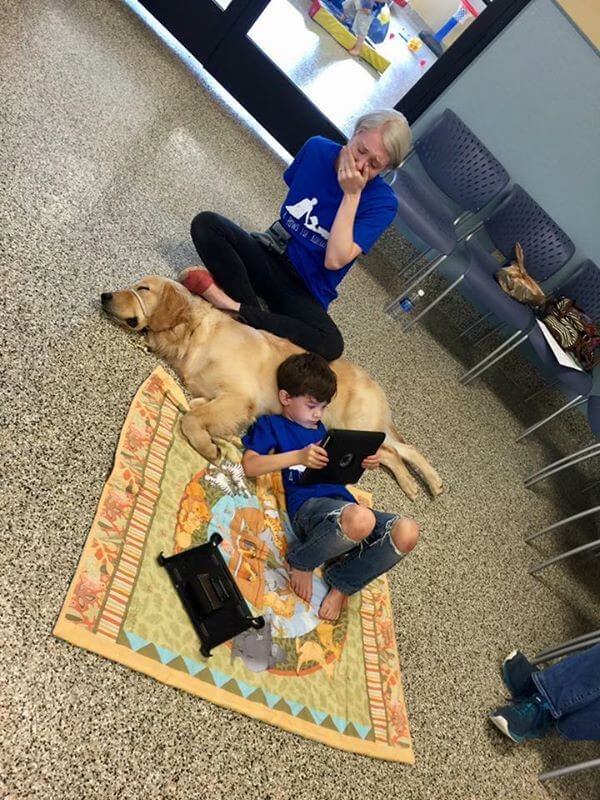 In a heartwarming Facebook post, Niehaus wrote how many emotions rushed her when she first saw her son cuddling and playing with his new best friend like they knew each other for years. This has never happen before so the moment was very emotional.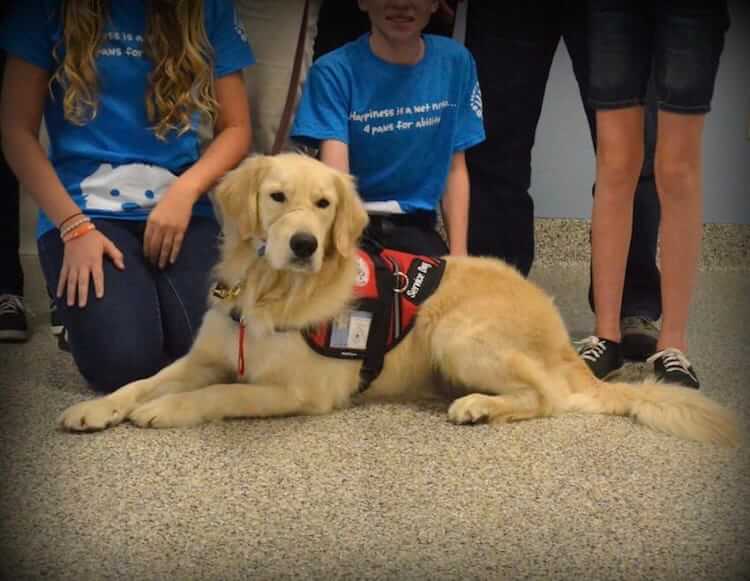 The family actually lives in Japan, and they had to travel across the world to meet the thearapy dog Tornado, but if you ask the mom, it was all worth it just seeing her child opening up and putting his head on the dog, as you see from the video below, this is what it's all about:
We know the last post about Kai and Tornado made a lot of people cry, but maybe this video of their first moments together will make you smile. Or maybe you'll still cry and that's ok too.

We're so happy Kai and Tornado's story has touched so many people. But we want you to know, this is the story of a lot of people – the people that came to 4 Paws before Kai, and the people that will come after. It's the story of staff, who have worked long hours and holidays and weekends to provide care and training for these special dogs. It's about our volunteers and our donors, without whom none of this would have happened.

And now it's a story about the world. A world who said there is love and hope and beauty out there and I want to be a part of it. Thank you.

Posted by 4 Paws For Ability on Thursday, October 20, 2016
Source: mymodernmet