At a first glance, you don't really know what to make of them. Are they sculptures? Are they some sort of 3D paintings? Are they made from glass? How come? How does he do them? Who is he?
Well, "he" is glass artist Ben Young and what you are seeing here are works of art made from layers of cut laminate window panes. His works look like water being made still through some magical process and cut in half to reveal the mystery. Only that, like with any other great work of art, the mystery is not revealed, the mystery gets deeper.
"I hope viewers might imagine the work as something 'living' that creates the illusion of space, movement, depth and sense of spatial being," says the artist himself.  "I like to play with the irony between the glass being a solid material and how I can form such natural and organic shapes", he adds.
He is a self-taught artist, furniture maker and surfer, a very bold and quite unusual combination, but well known for his specific works and exploration of the properties of cut glass.
This is a little insight of his process, as explained by the Kirra Galleries:
"Each of Young's sculptural works are hand drawn, hand cut and handcrafted from clear sheet float glass made for windows, then laminated layer upon layer to create the final form. He constructs models, draws templates, makes custom jigs and then cuts the layers with a glazier's hand-tool. The complexity comes from the planning phase, where he says "I do a lot of thinking before I even start to draw or cut." He then sketches the concept by hand and creates a plan using traditional technical drawing techniques: "I work with 2D shapes and have to figure out how to translate that into a 3D finished piece. Sometimes my starting point changes dramatically as I have to find a way to layer the glass to create certain shapes." The texture and colour of the glass varies in every piece according to its thickness and arrangement"
More info: brokenliquid.com
Ben Young layered glass art looks like a magic trick, like floating water in mid air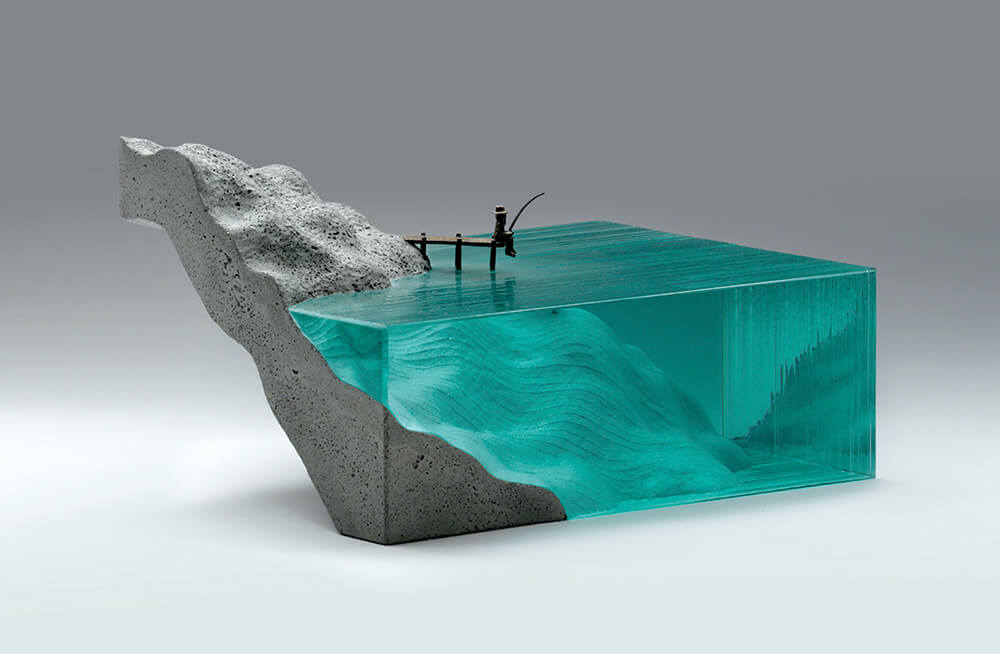 The unique sculptures are made from cut layers of laminate glass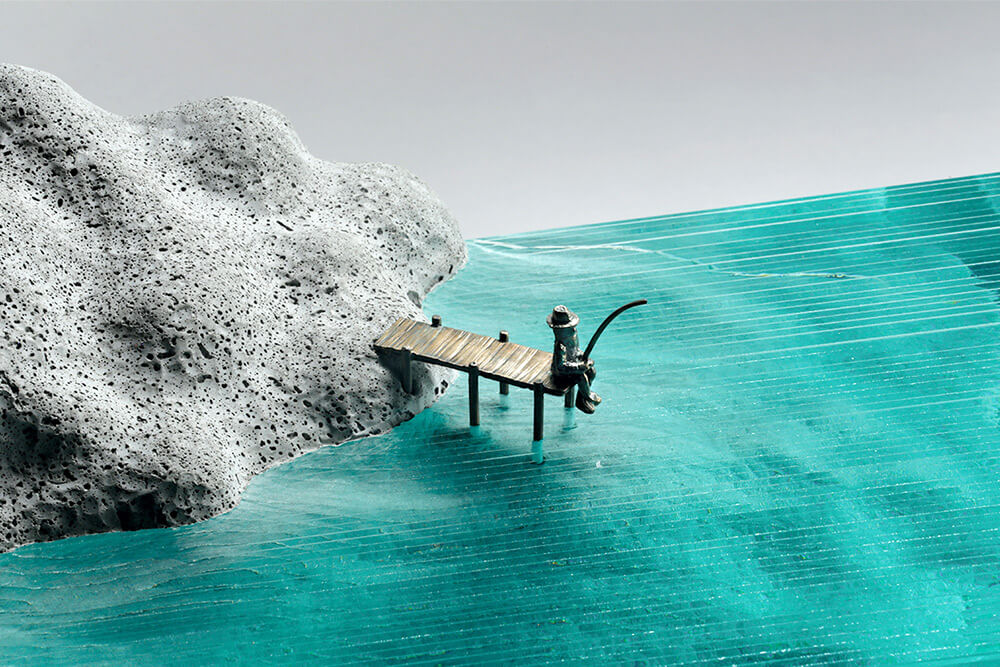 Ben hopes that the viewers of his work will feel the illusion of space, movement and sense of being.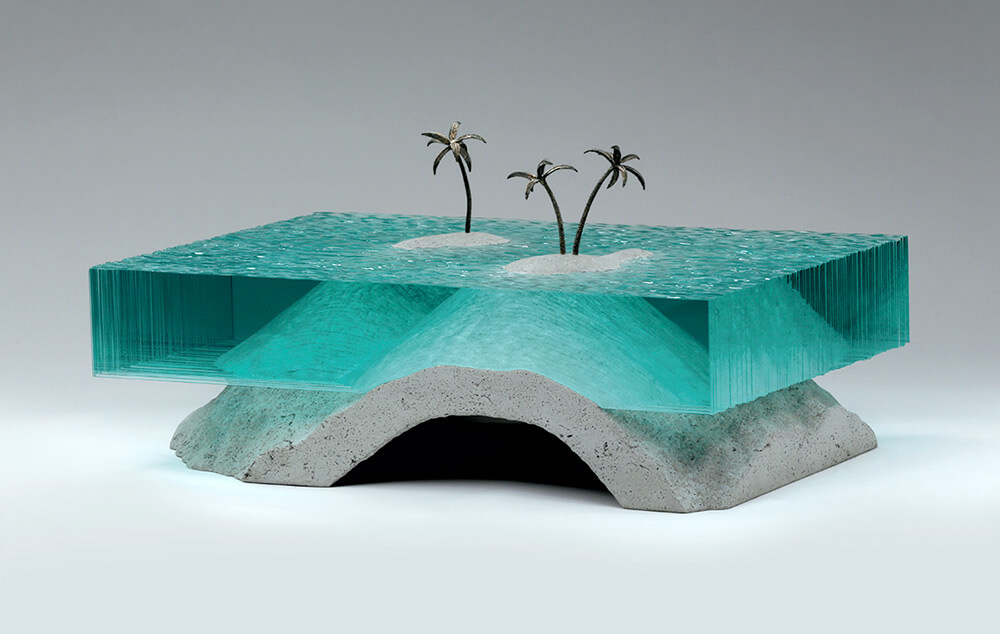 Ben is a self taught artist, a furniture builder and surfer, a unique combination for sure…
Maybe this is what gives his work the creative style that makes you want to look at it forever.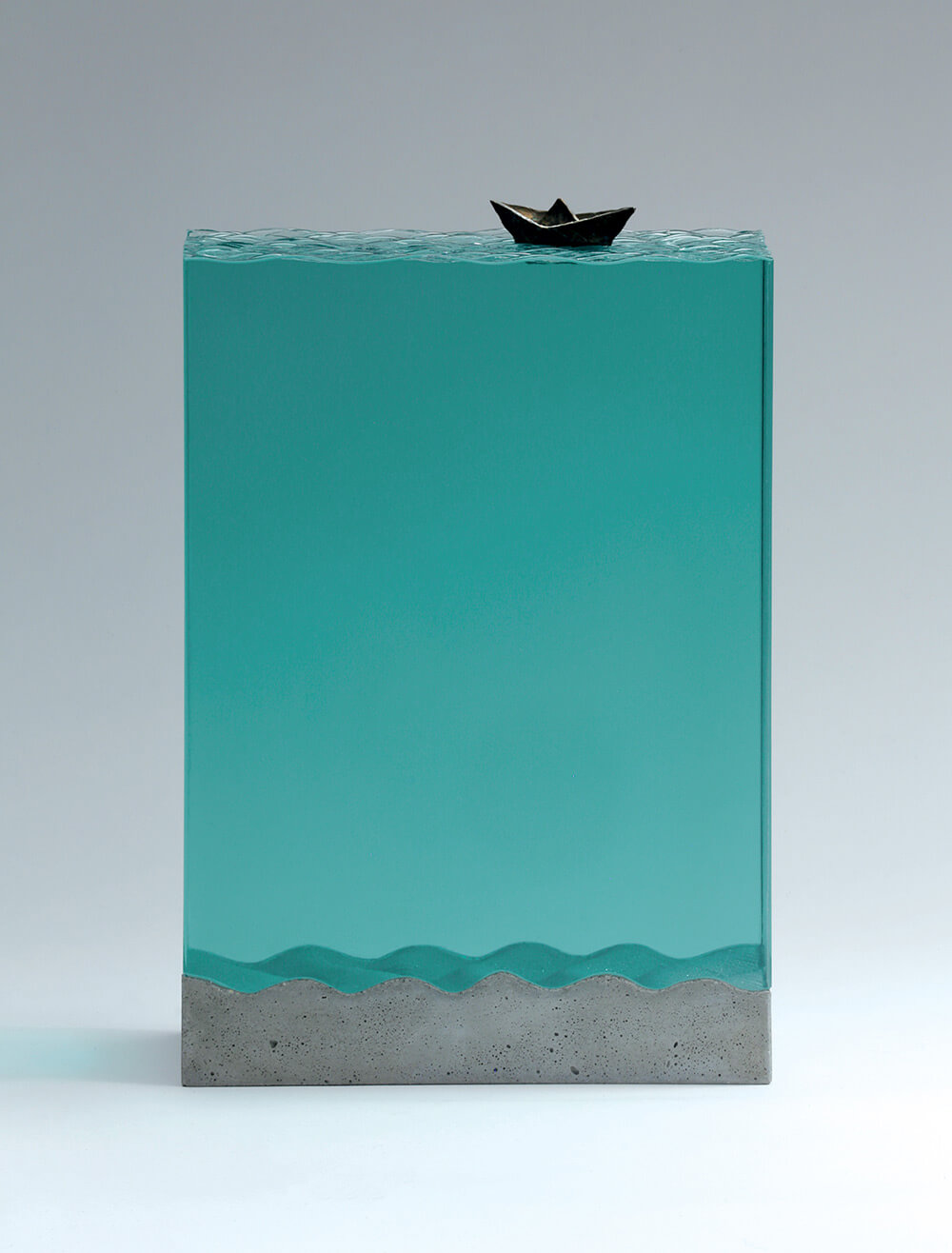 FOLDED VOYAGE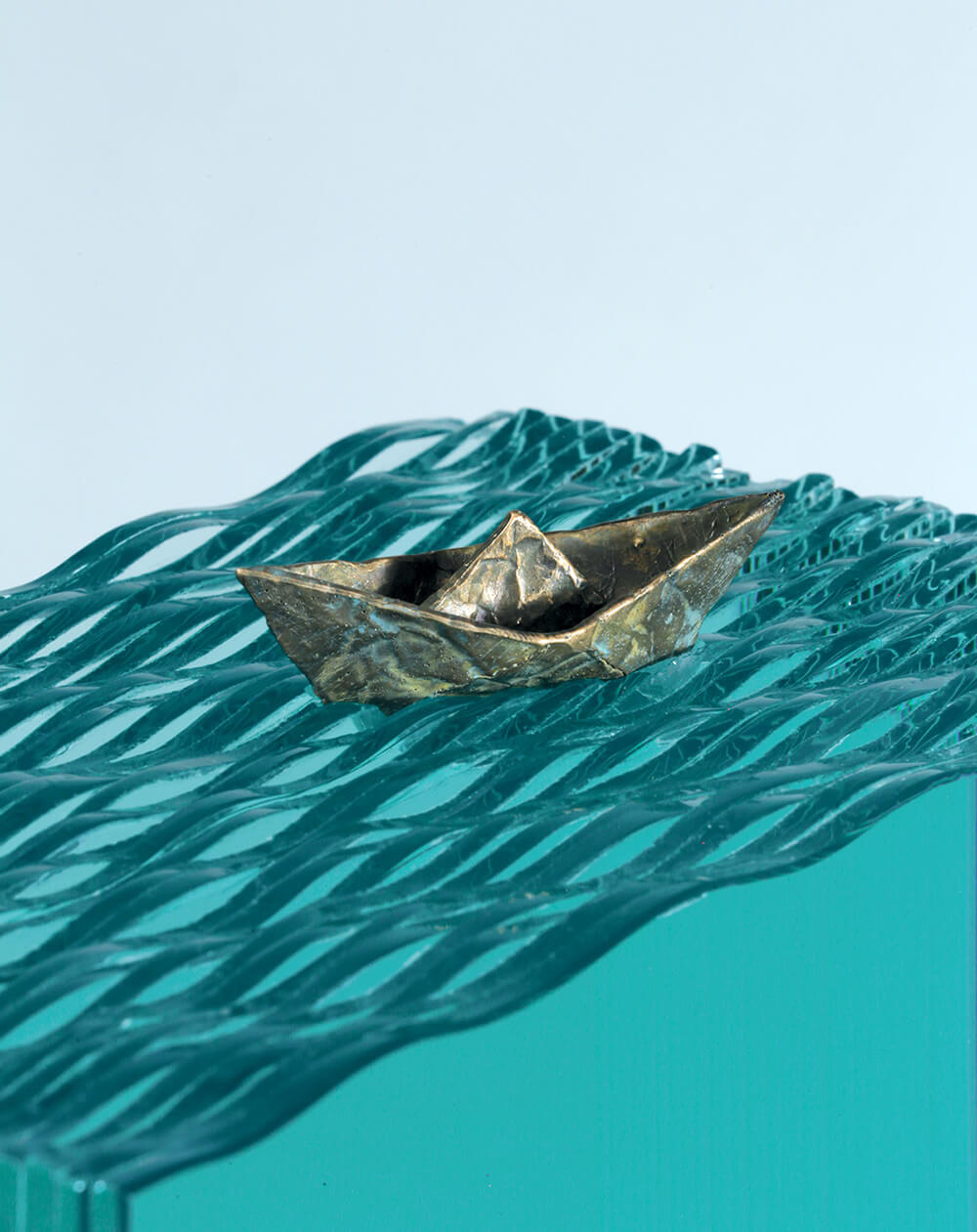 Leading light & Grotto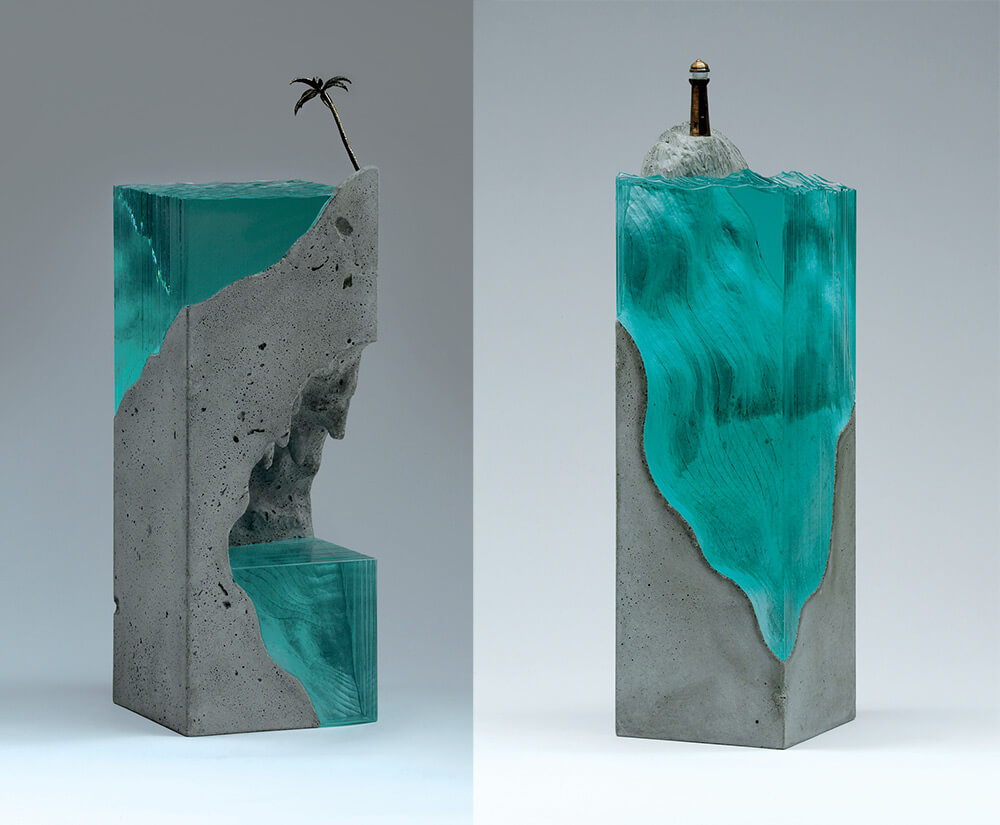 SUBTERRANEAN 'III'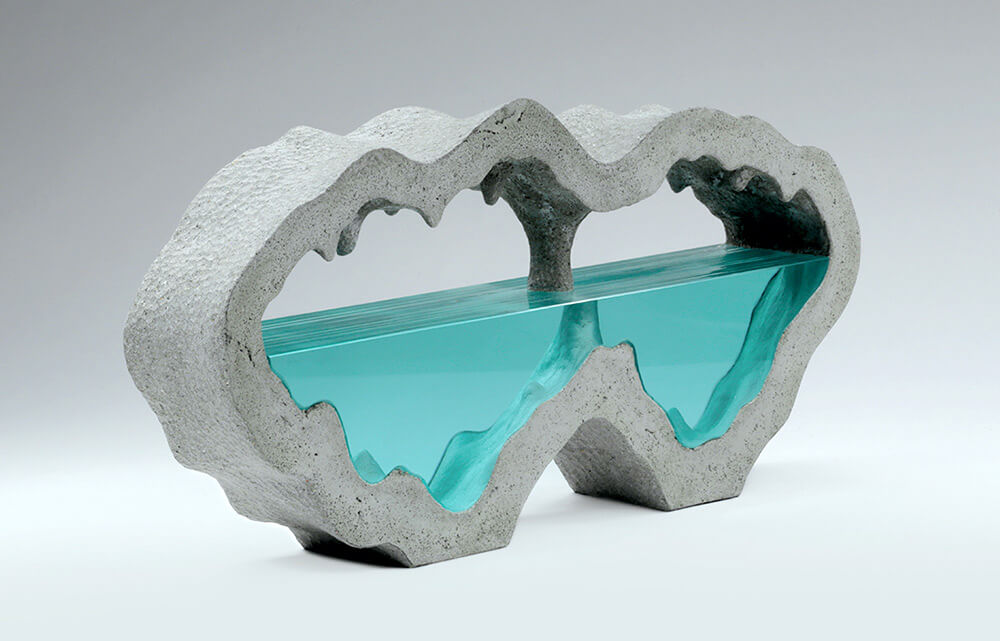 SUBTERRANEAN 'II'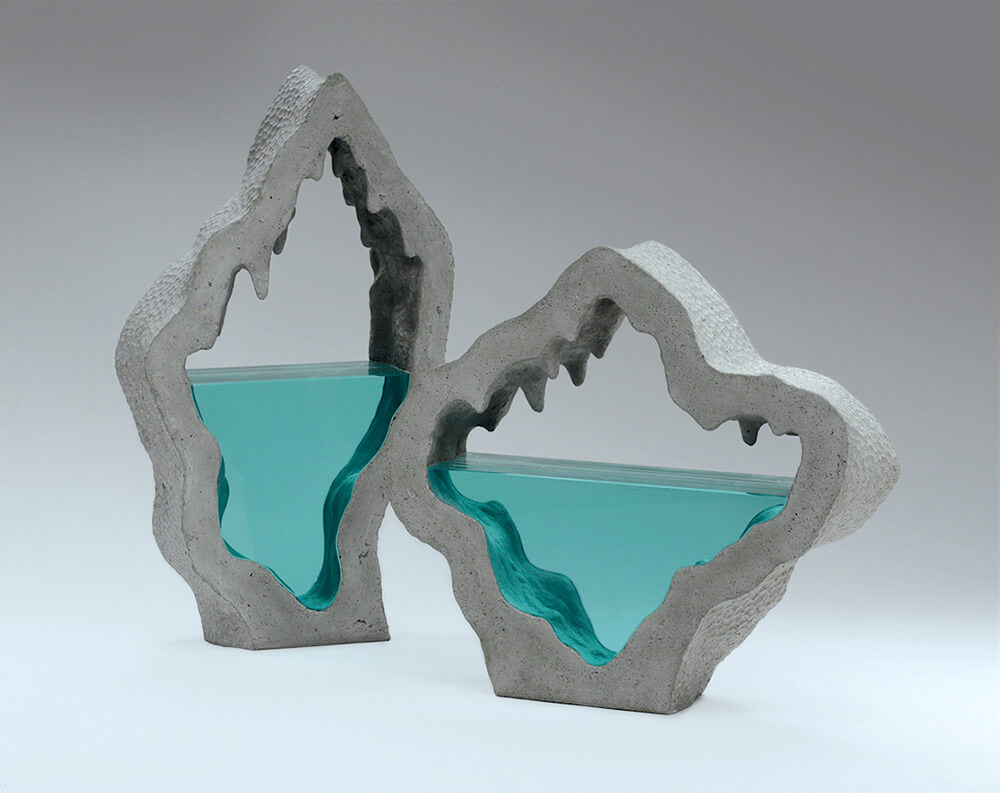 Starboard Tack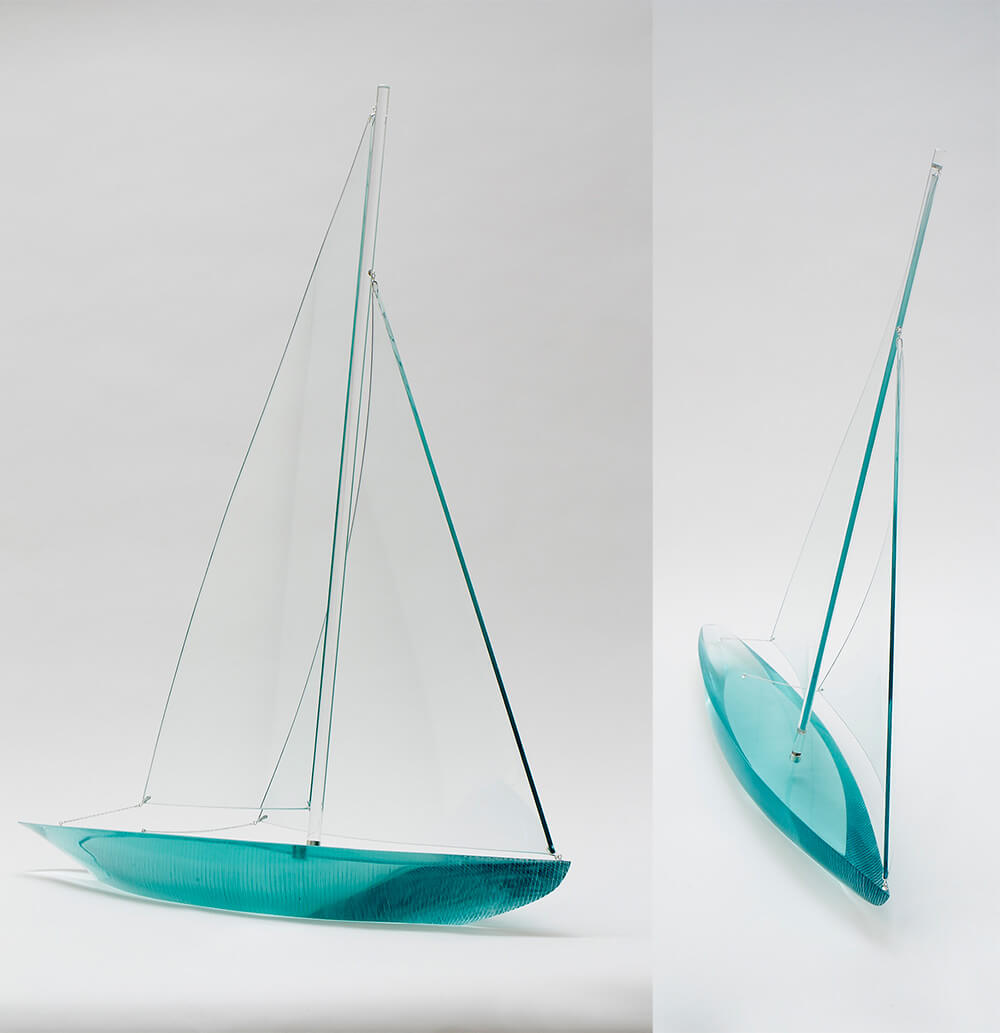 Steed – my favorite of the Ben Young Layered Glass Art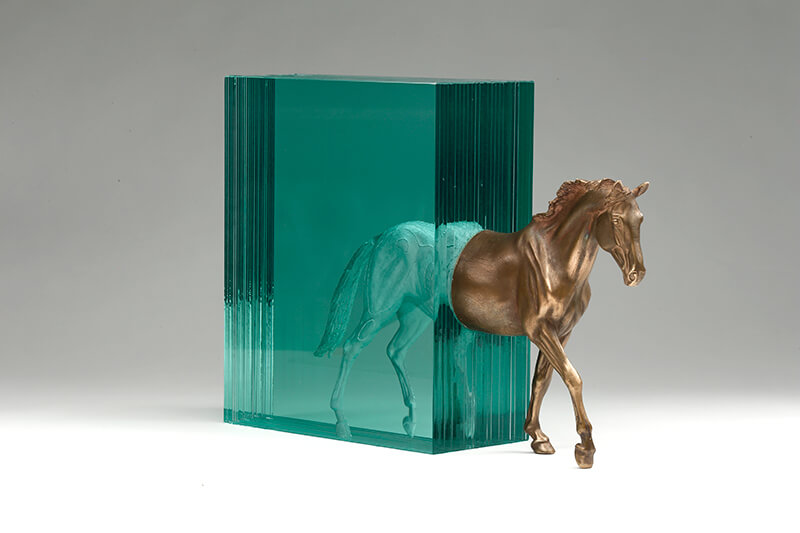 Other angle view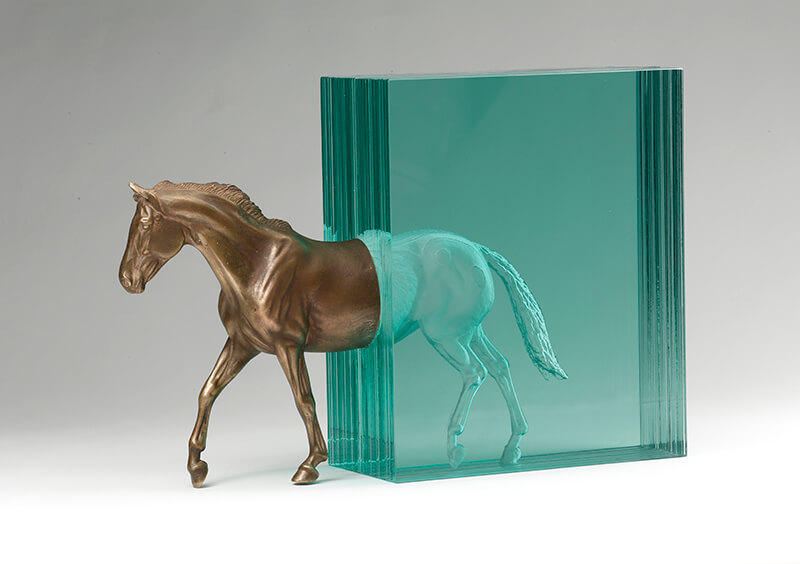 Safe Keeper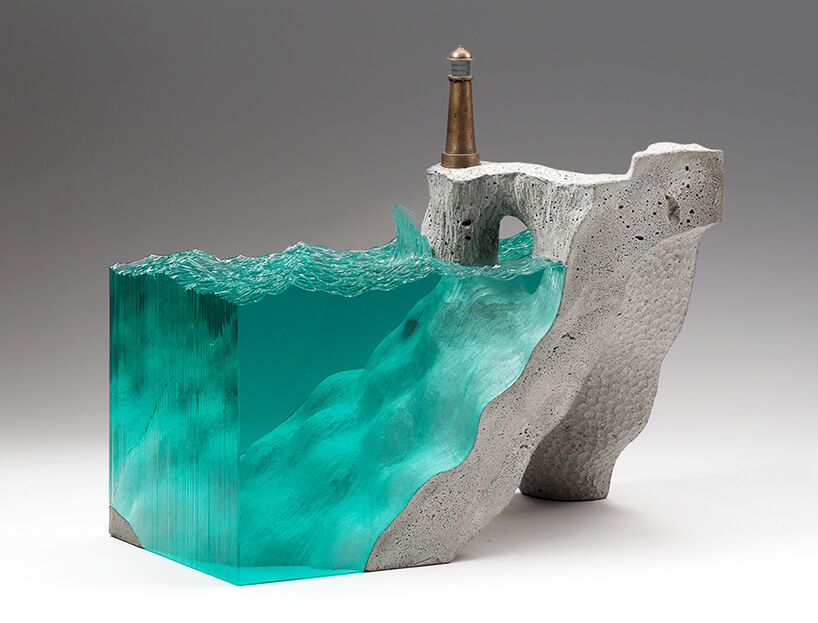 Zoomed on the lighthouse, great details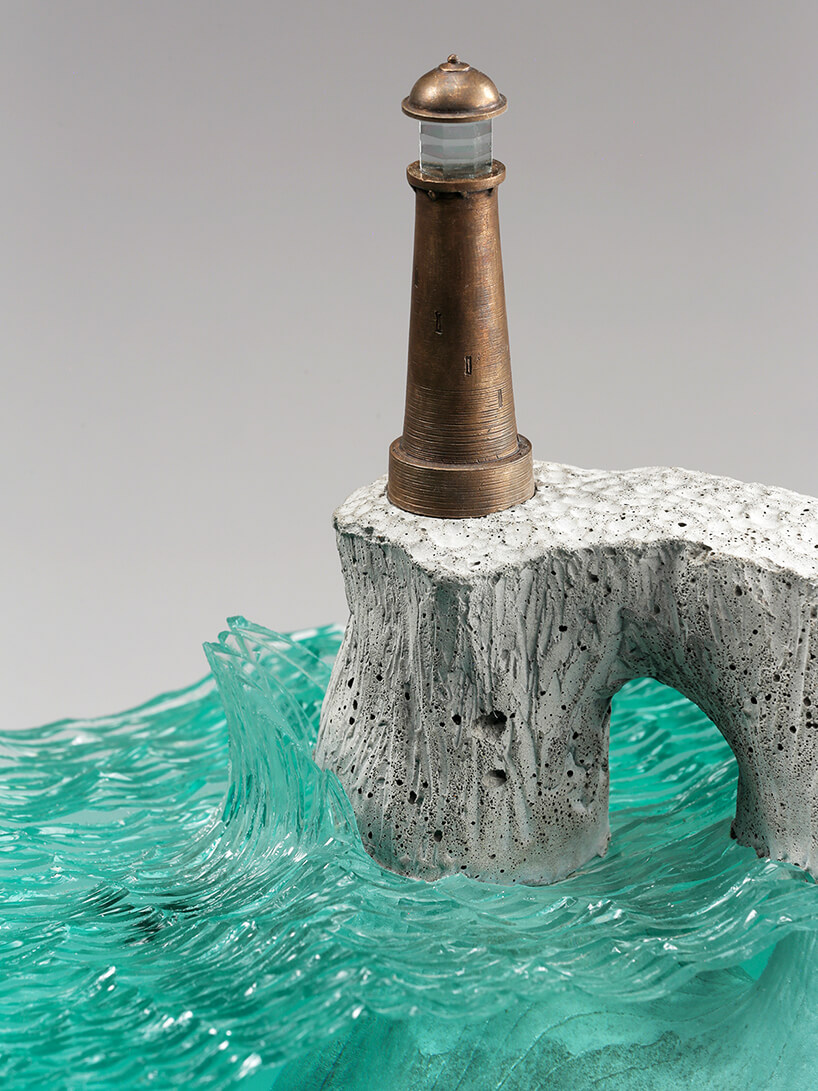 The Observer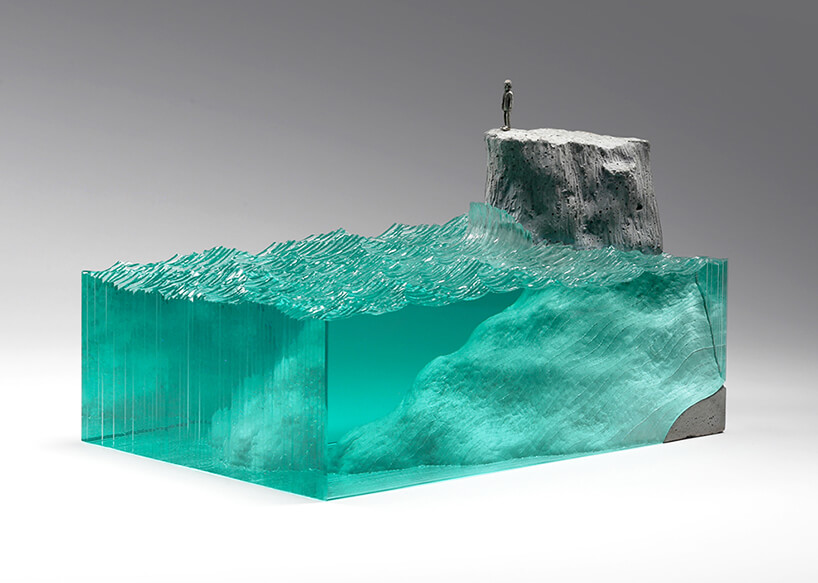 Reflection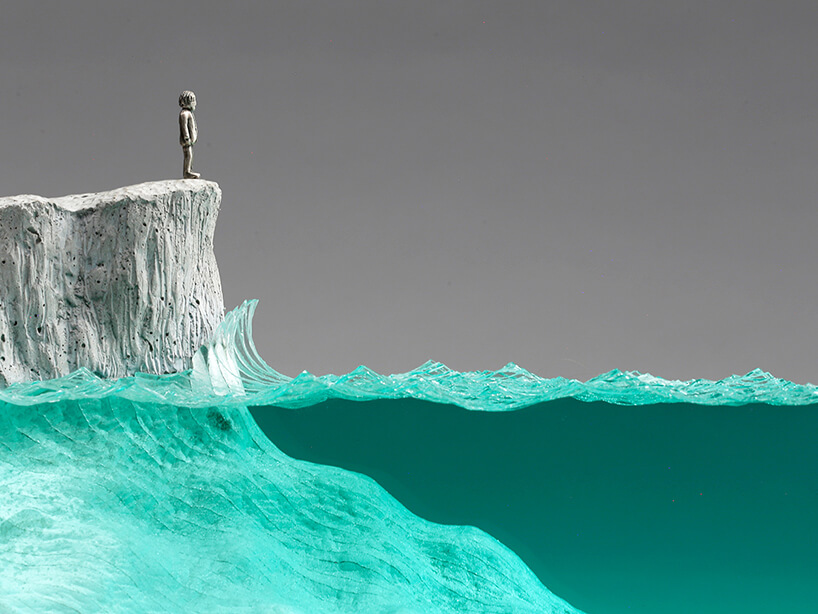 Ben loves creating those little figures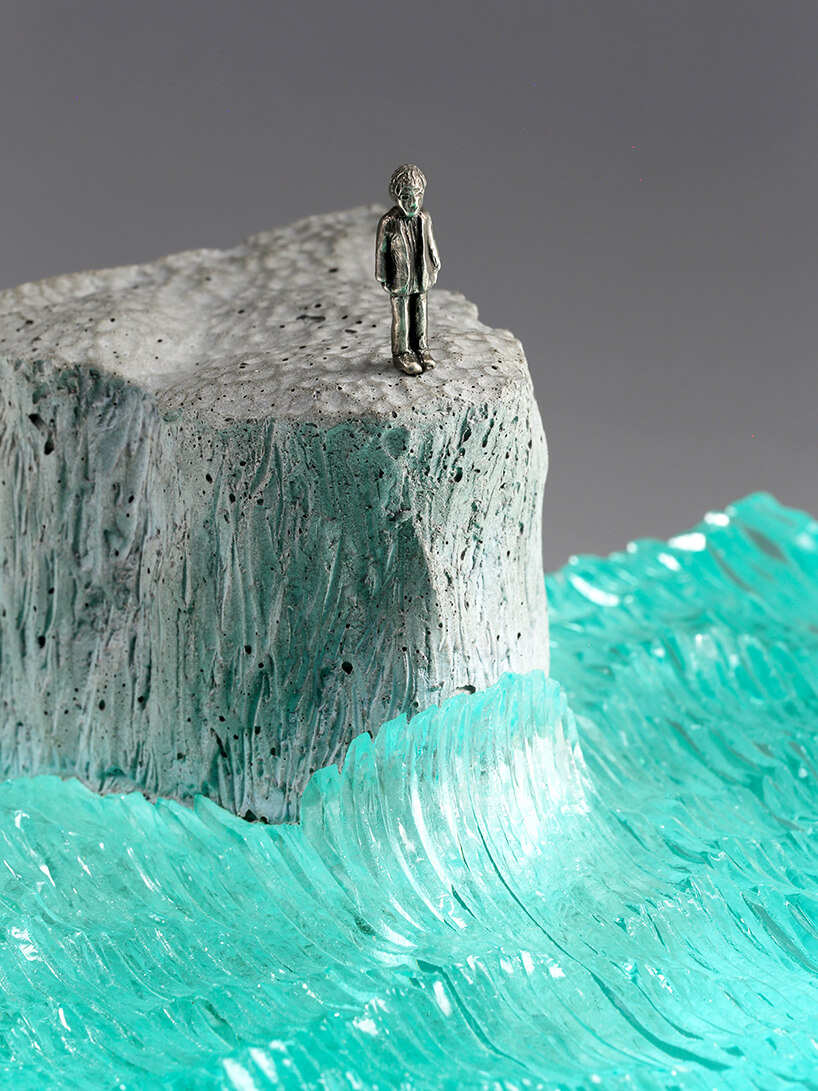 Escape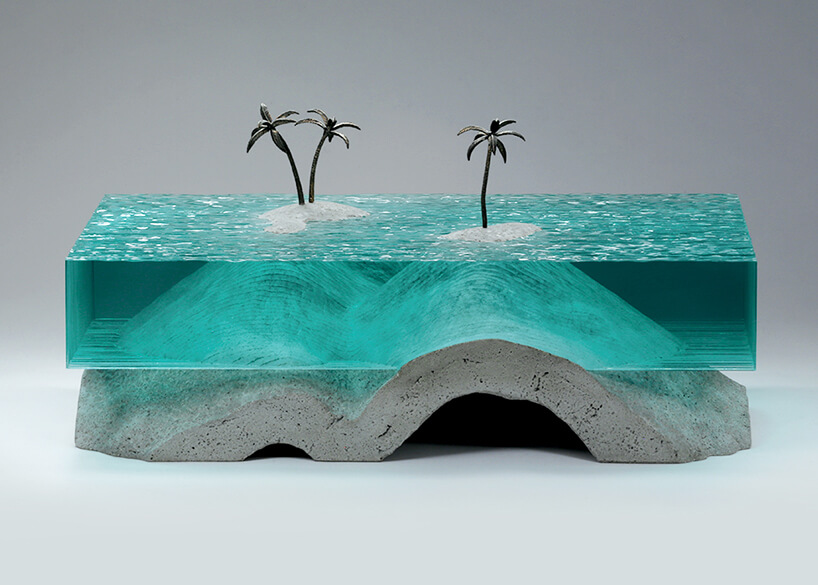 The Entrance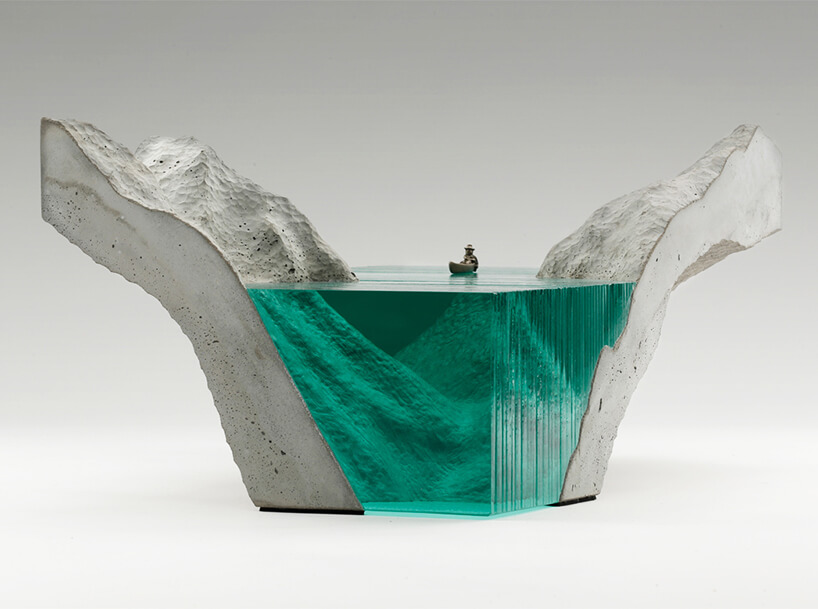 Here's a birds eye view of the same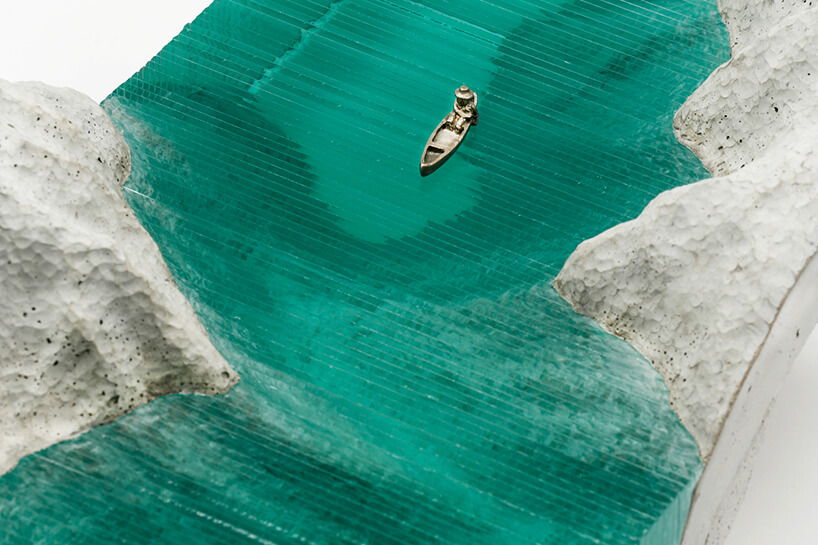 About Ben Young: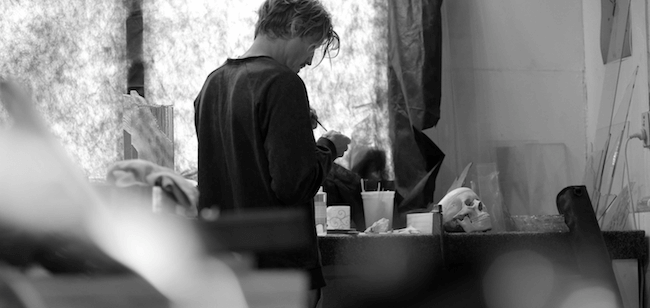 Currently living in Mount Maunganui, New Zealand. ben has been working with glass for the past 15 years. Along the years Young has had his works shown in top art exhibits around the world. Having a unique set of talents like furniture making and surfing, with the fact he lived most of his life by the ocean, it's no surprise his glass works has such a unique style and feel to them.
Looking at some of this pieces gives you the feeling of being lost at sea, which is both amazing and terrifying.
Ben Young Layered Glass Art is so amazing you must share it with your friends