21 movies. This is what the Marvel Cinematic Universe is all about in numbers. 21 movies all collided with the final coupe de foudre: Avengers Endgame. But behind all the hype and the fans and the breathtaking CGIs and heroes there stands a man who dreamed it all and helped build it all: the father of the Marvel Universe, Stan Lee, aka "The king of the cameo", as he is lately known to the wide public. Unfortunately, he passed away last year, but his work will live on many decades to come.

The final chapter in the Marvel Cinematic Universe got the final Stan Lee cameo, as well. What a coincidence! And because something like this cannot go down in history without at least a behind-the-scenes picture, the Russo brothers awarded us with one: Stan Lee on the set of the Avengers: Endgame doing his famous cameo.  He looks nice and well in the Twitter pic the Russo brothers uploaded on Social Media; he looks ready to rock another cameo. He's done over 33 cameos in his career so Wikipedia should also complete its "American comic book writer, editor, publisher, and producer" description with "prolific cameo actor" as well. What do you think?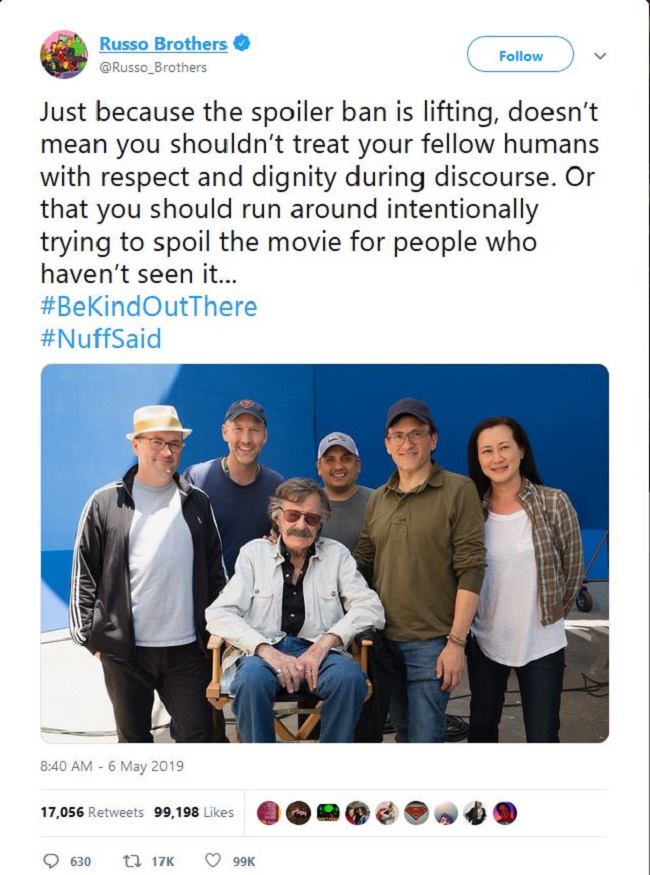 Excelsior, as in Stan Lee
So, did you catch Stan Lee's moment in Avengers:Endgame? It was right in the middle of the time heist, when we've got Iron Man and Captain America back in the 1970s to the SHIELD headquarters meeting an old man in a vintage car with the plates reading "excelsior" encouraging our heroes to make love, not war. What a great way to exit this story!  Stan Lee is the blood and bones of the Marvel Cinematic Universe and it is pretty hard to imagine it without his creative genius.  His passing away right before the release of Captain Marvel came as a massive blow to the Marvel fans who got to see a heartwarming tribute in the post-credits of Captain Marvel.
Stan Lee's favourite cameo was in Avengers: Age of Ultron
Asked what was his favourite cameo ever, Stan Lee's response is one worthy of his reputation: "Well, I think the cameo that's my favorite is the one I did [with] Thor. I'm standing in a bar with him and he's drinking this Asgardian drink, which is very powerful, and I ask for a sip and he says, 'No, it would kill you,' and I insist. And he gives me a sip and then in the next scene, they're carrying me out. Now you're saying to yourself, 'Why is this Stan's favorite cameo?' and you haven't thought of the real reason. It's the only one I did that has two scenes. So I'm hoping it does well. Next time, they'll give me three scenes. You never know where it'll end."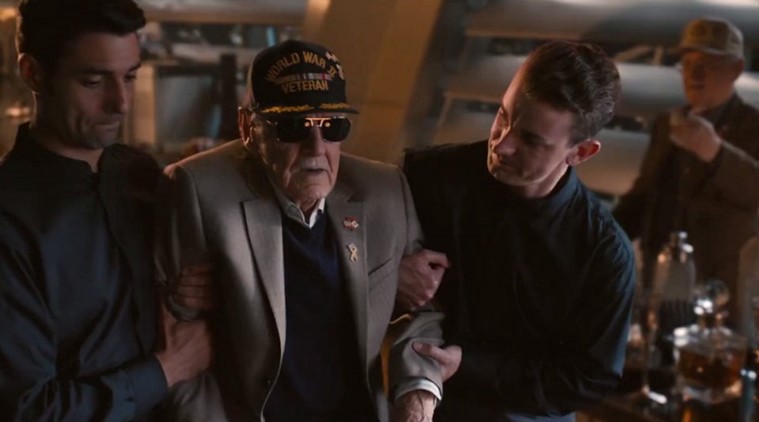 We could only wish he got to do three scenes in another Marvel movie! May you rest in piece, Stan Lee, king of cameo!
Via cinemablend