The famous meme 'Be Like Bill' has became super popular all over the internet. Thanks to people adapting this meme to all kinds of situations, Be Like Bill Meme is something everyone will have to see. The original 'Be Like Bill' meme was created by Eugenio Croitoru from Milan. Knowing all this, you simply have to see these 27 hilarious Be Like Bill memes
1. Everyone literally has the calendar and no one cares, common sense!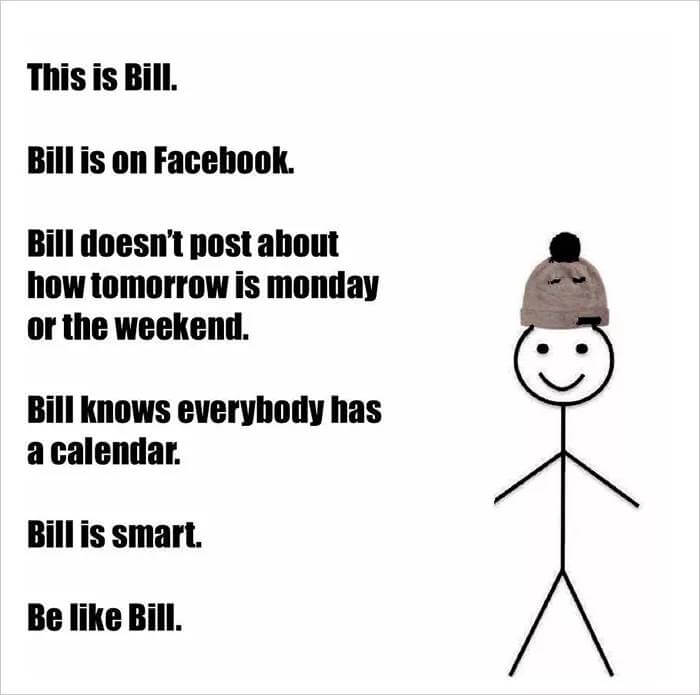 2. Bill is a humble creature, no need for a show off!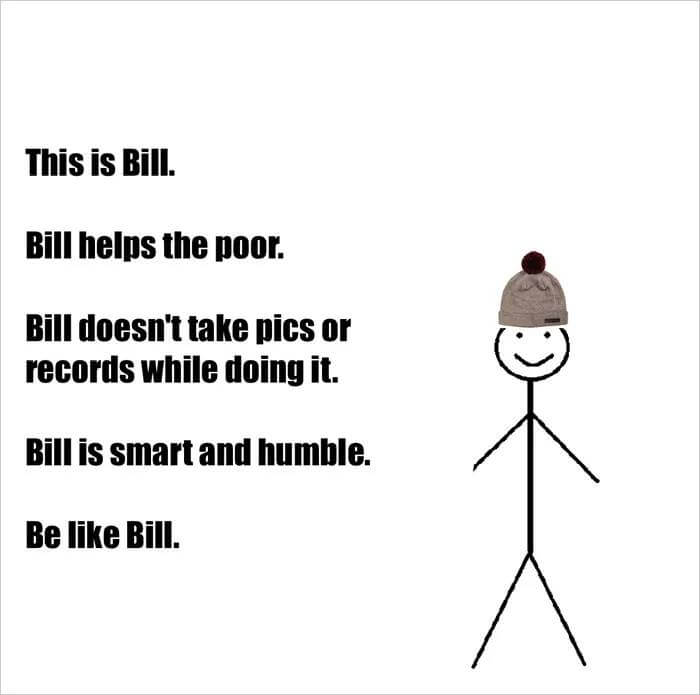 3. Not everyone has to see how poor your life is or how sad you are, even Bill knows that.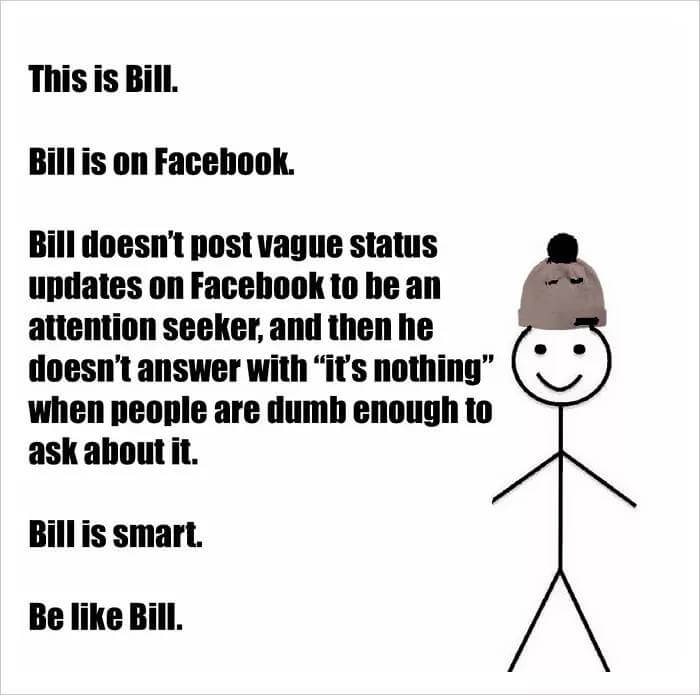 4. Respect the nature, always.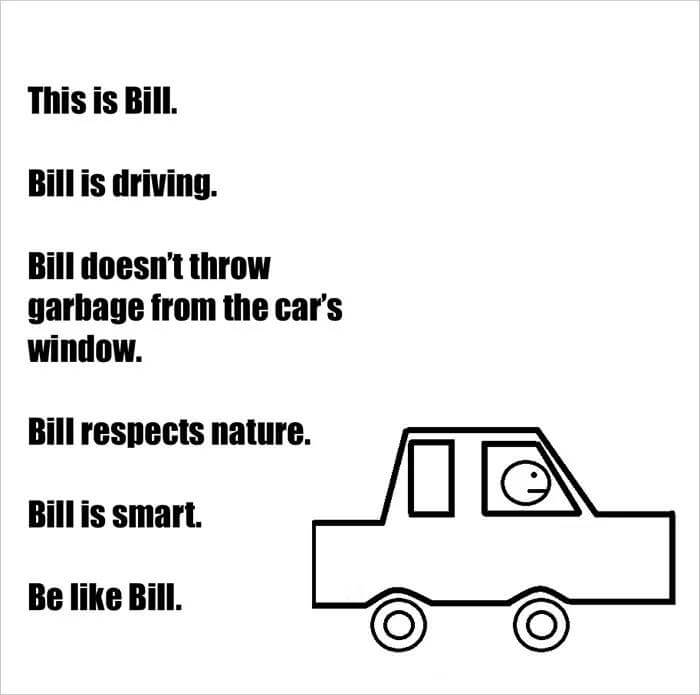 5. Some things should always stay private.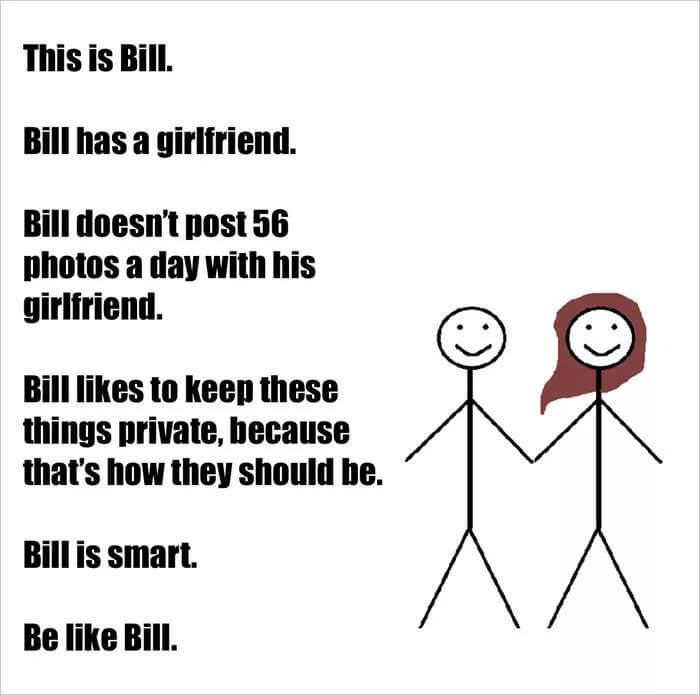 6. You are not the only one with the ability to see the snow!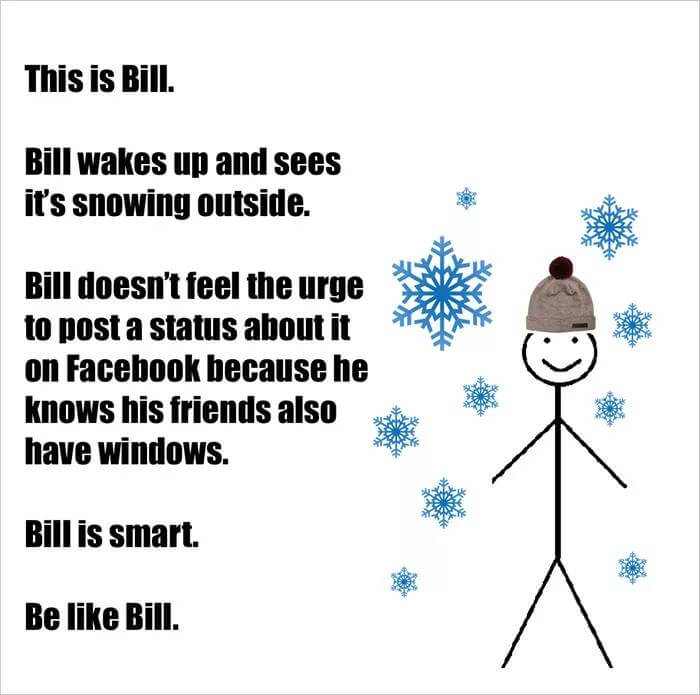 7. Bill is a very considerate person, you should be too!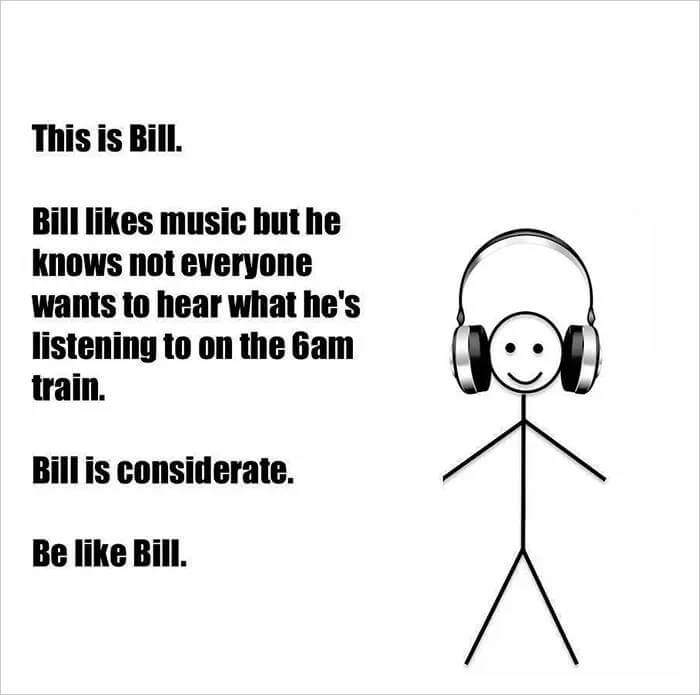 8. Silence is golden, always has been.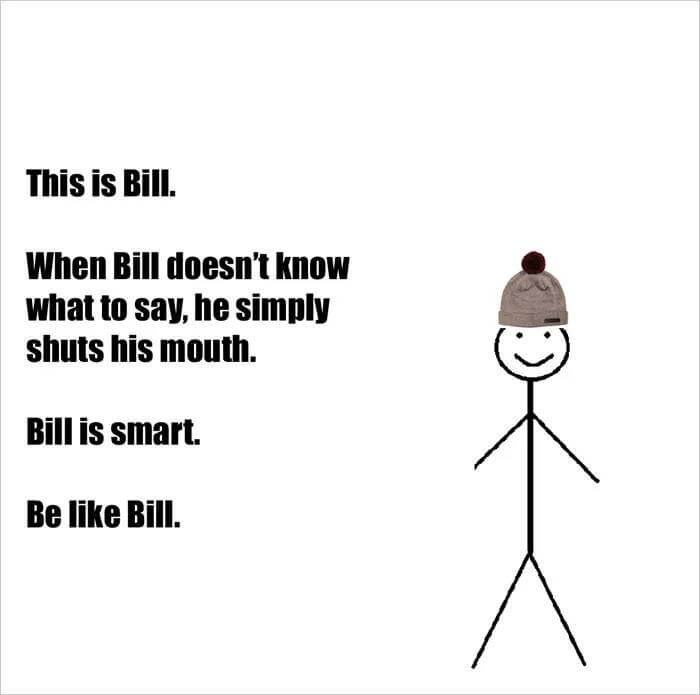 9. Coffee is a drink, remember that.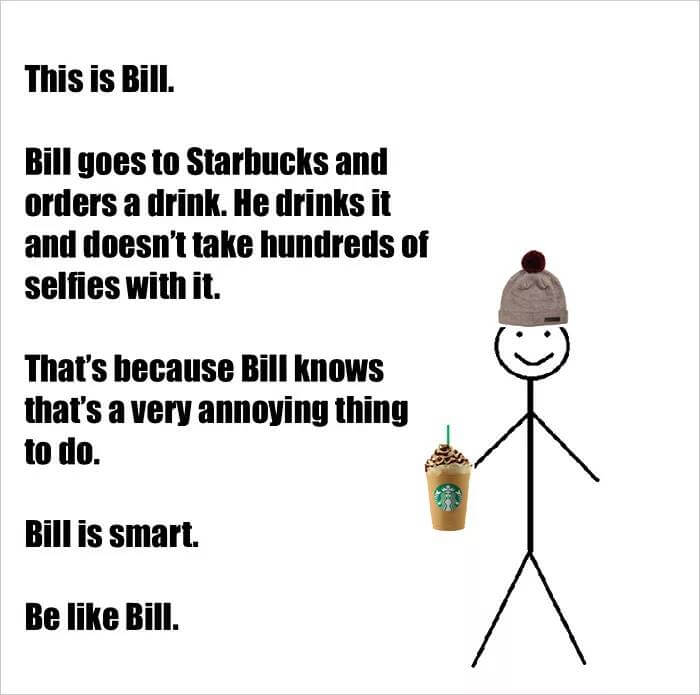 10. Bill is not a naive person, neither are you.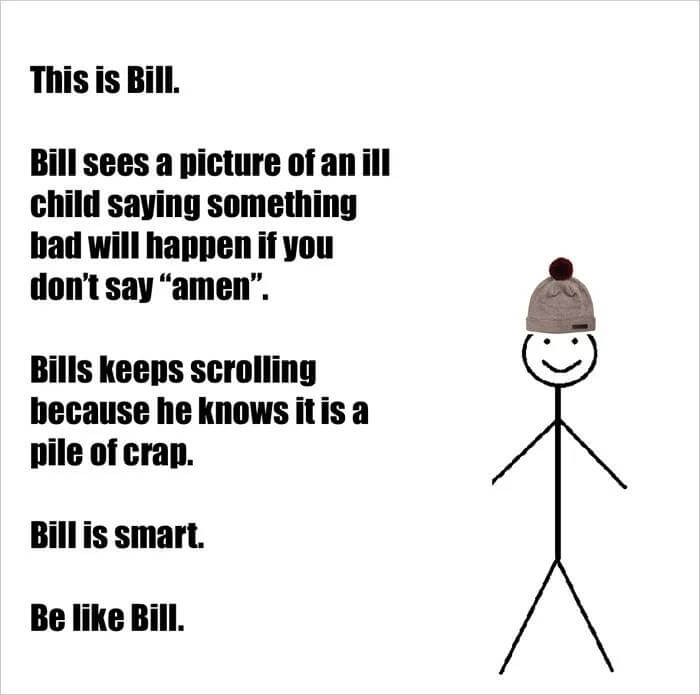 11. Words have no meaning, focus does it all!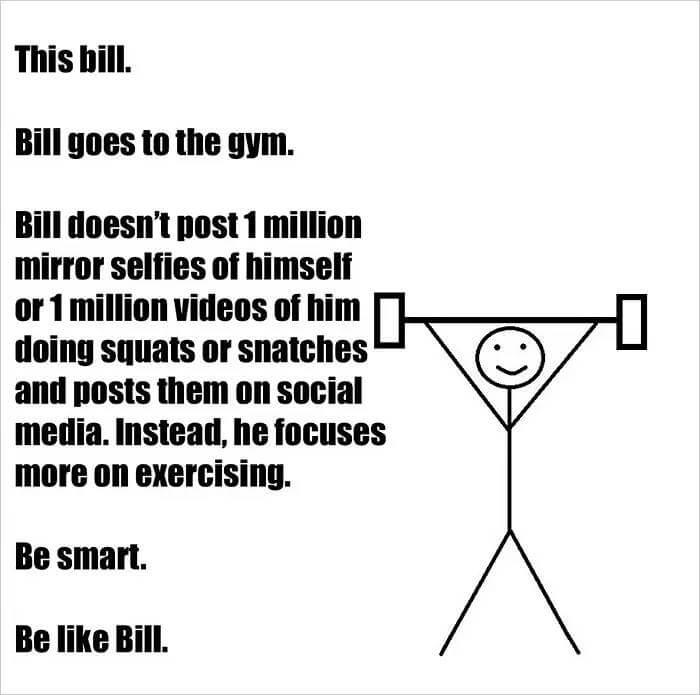 12. Who has time for the pictures if the party is great? Let's be real.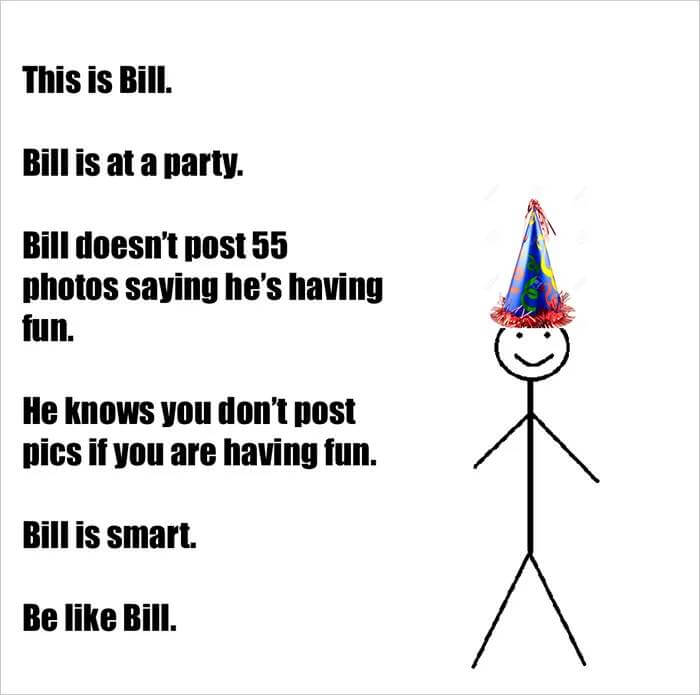 13. These game requests are an annoying thing, figure that?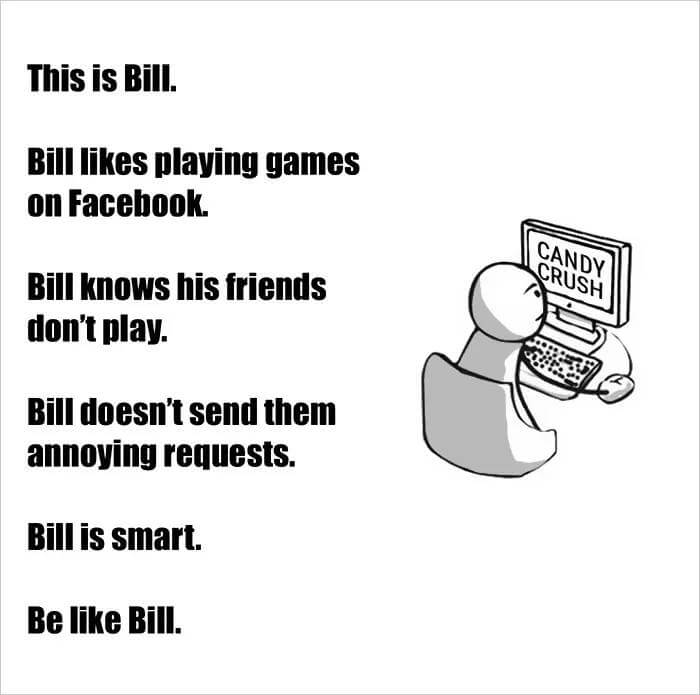 14. You are not the center of the world.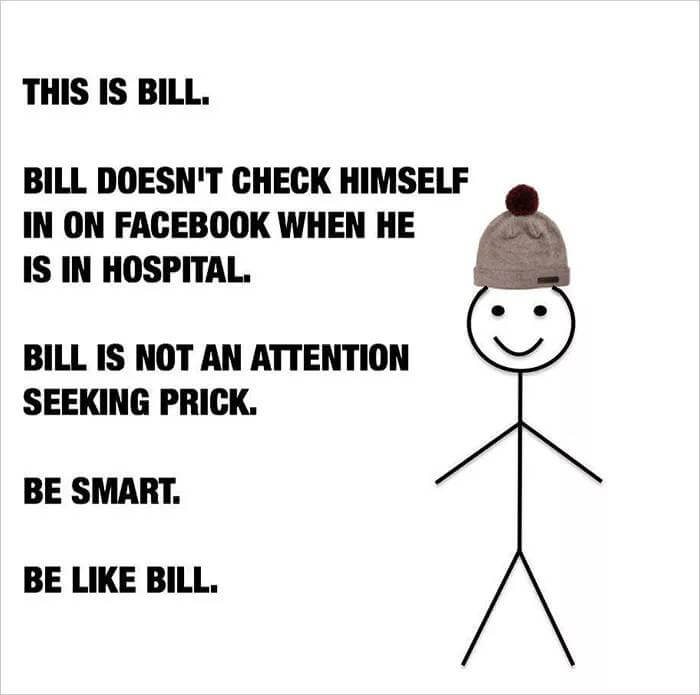 15. Everyone can feel and see the rain, not only Bill, obviously. Keep scrolling for more be like bill memes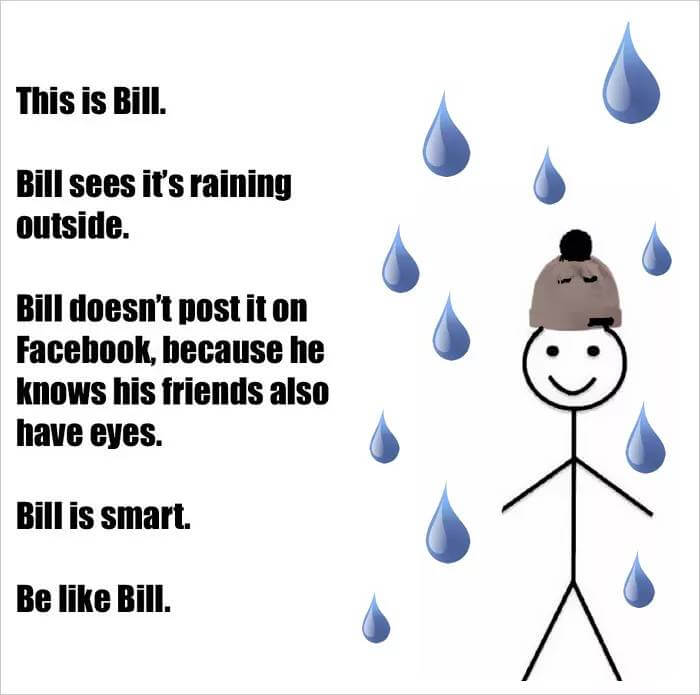 16. Be honest, don't pretend you like something just because it is actual at the moment.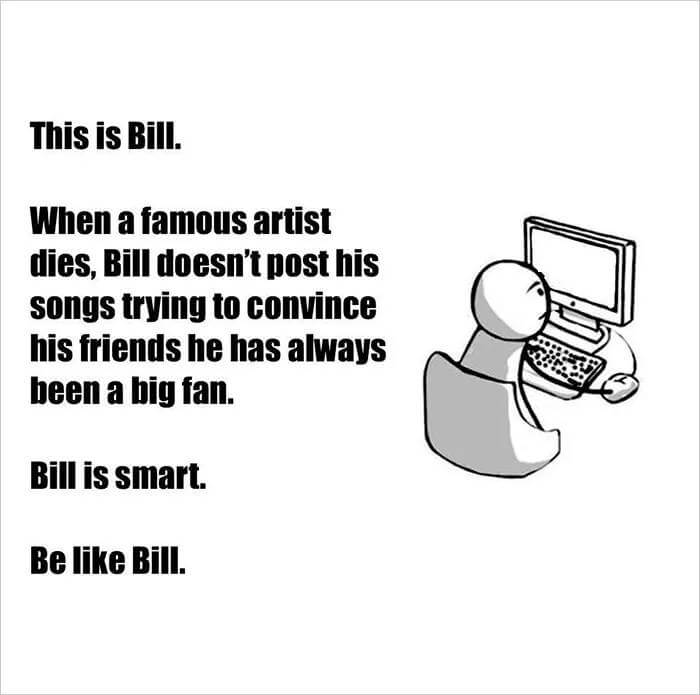 17. No one really cares, accept that.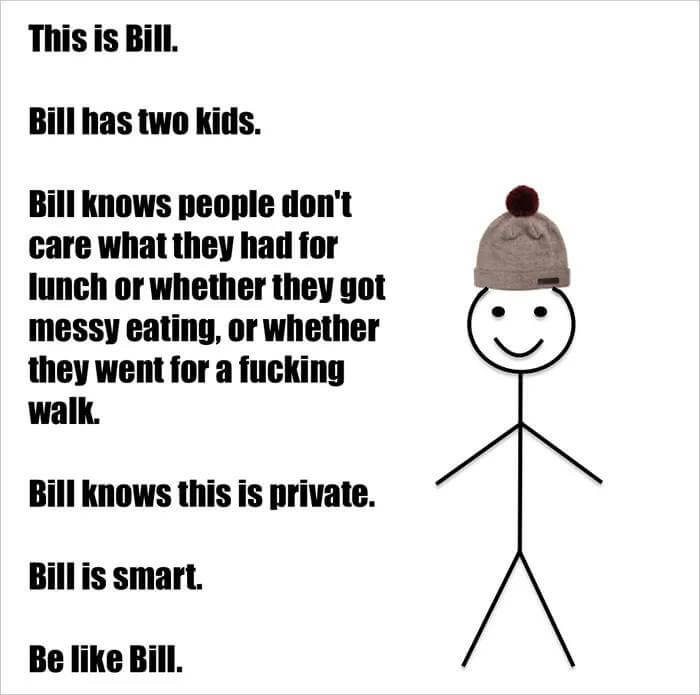 18. If there was no Facebook, would you remember and care at all?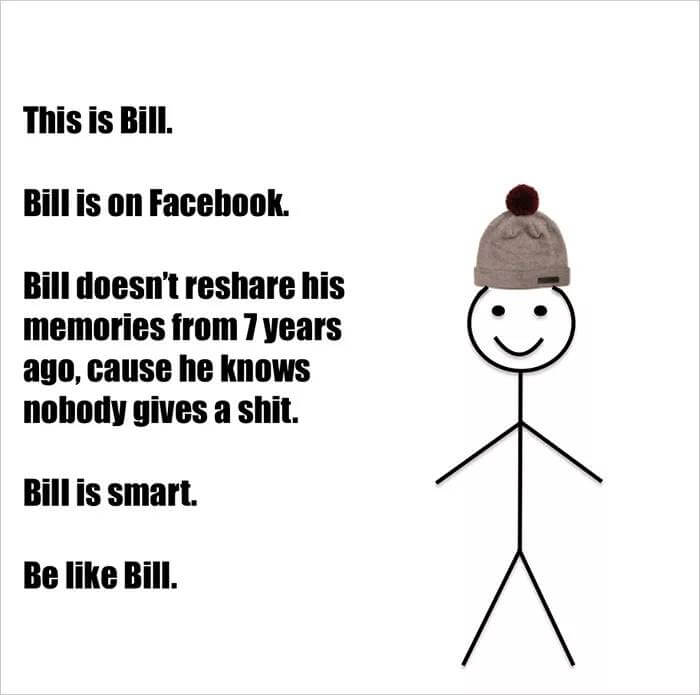 19. Be wise, not naive. Bill knows this.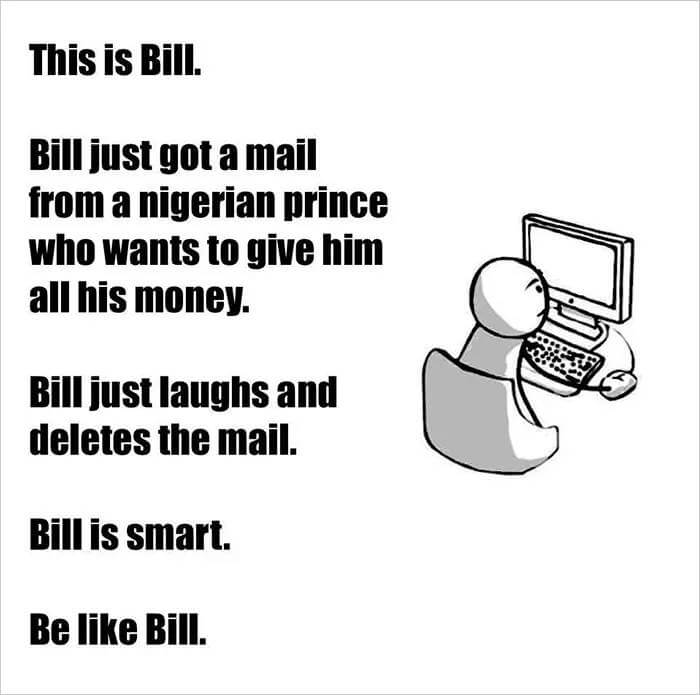 20. Not everyone can be a photographer. Everyone wants to be one though. Bill does not!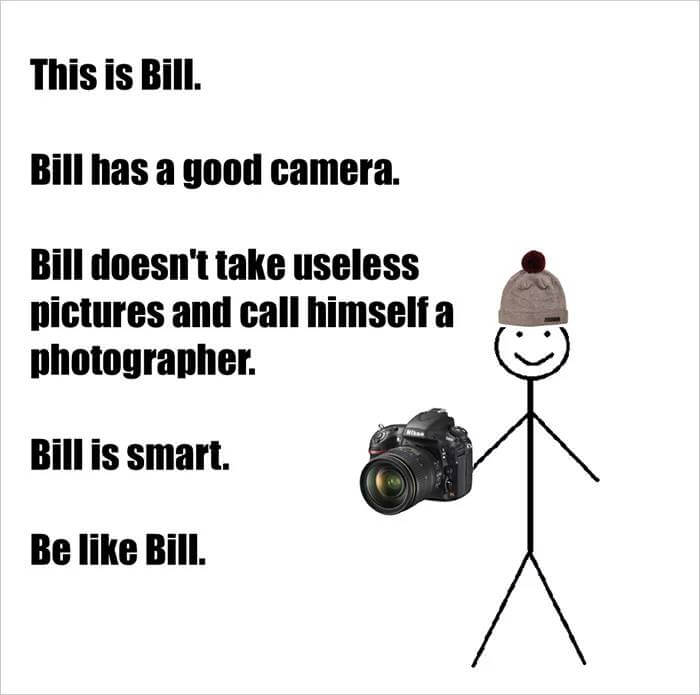 21. Internet is a cruel place, get over it. Just like Bill does.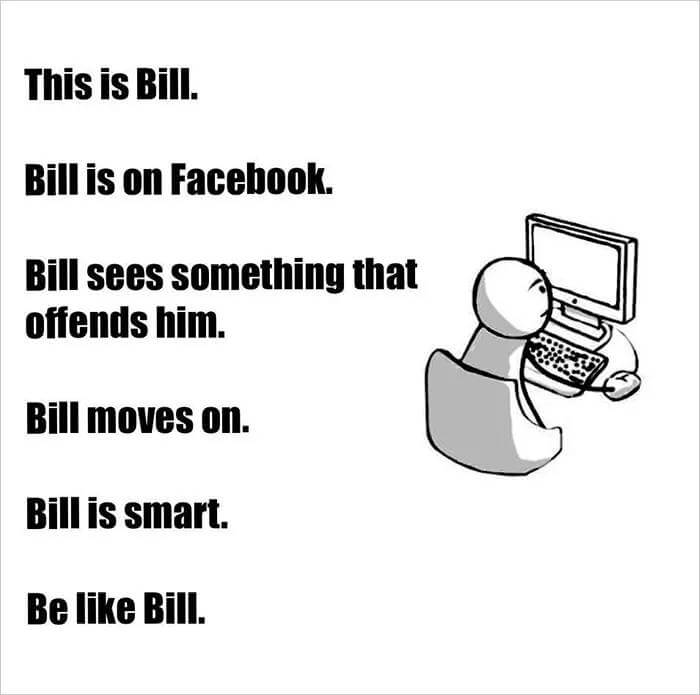 22. No one has time to care about your fitness. Neither does Bill.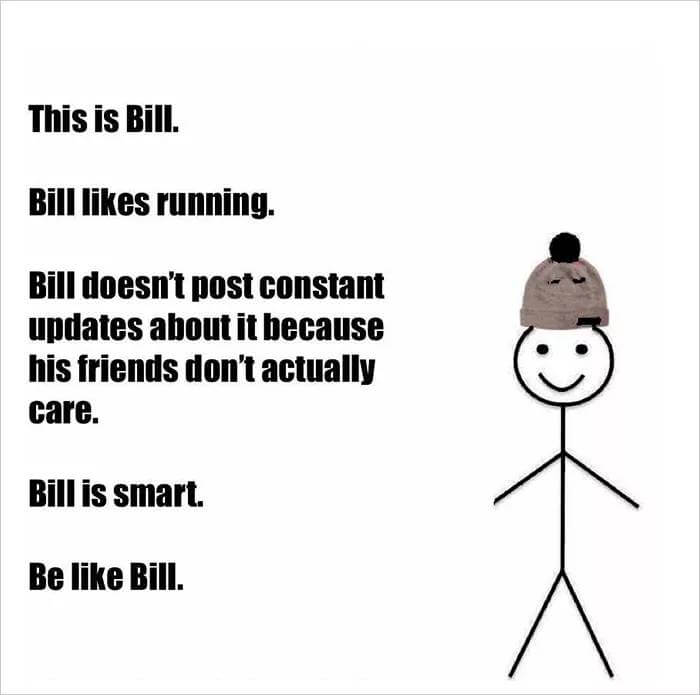 23. Your friends know how you look like, another selfie will not make you any prettier.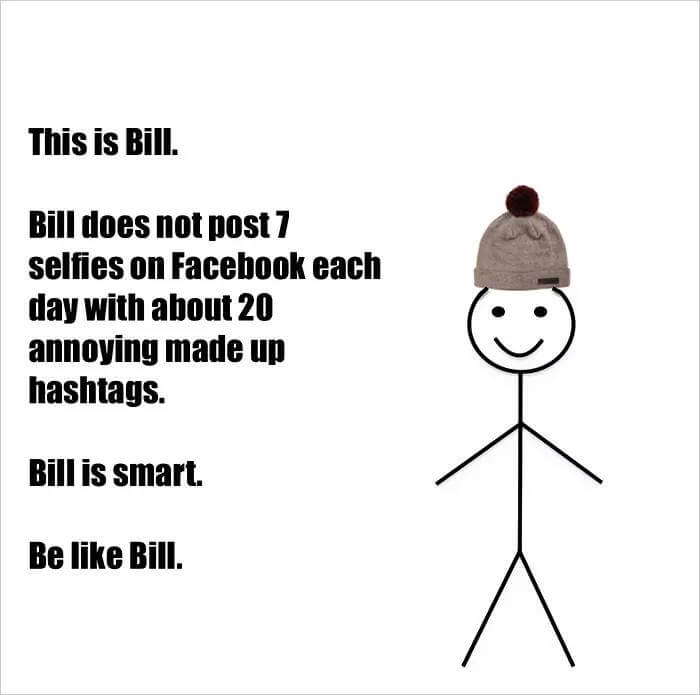 24. These are mainly a big lie, Bill is very aware of that.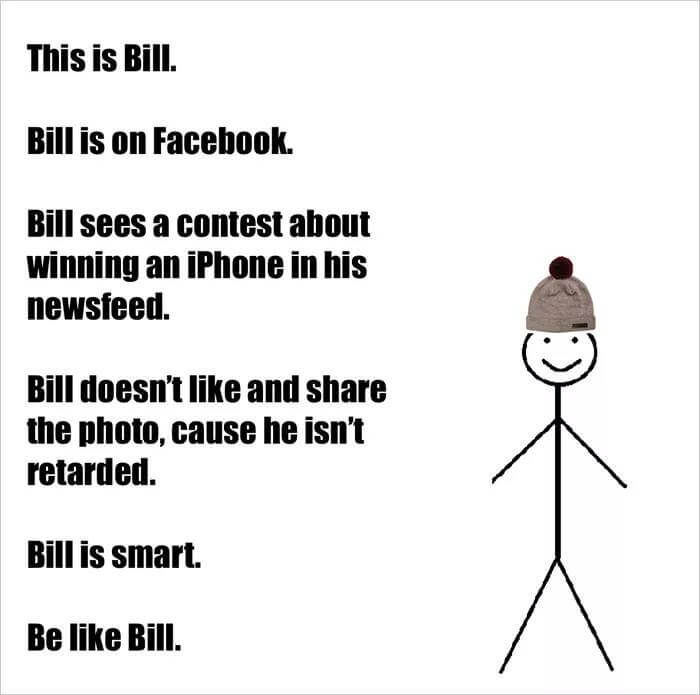 25. Using legs is actually a lot safer.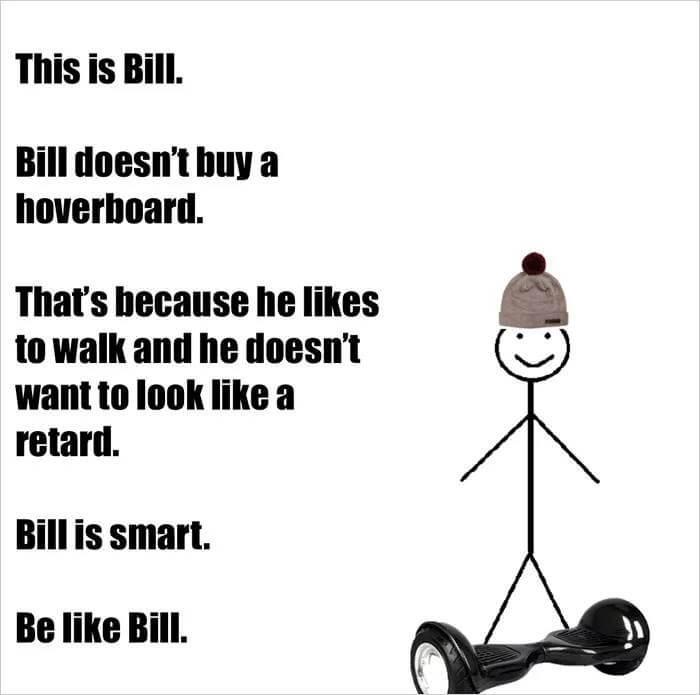 26. Who even shares these?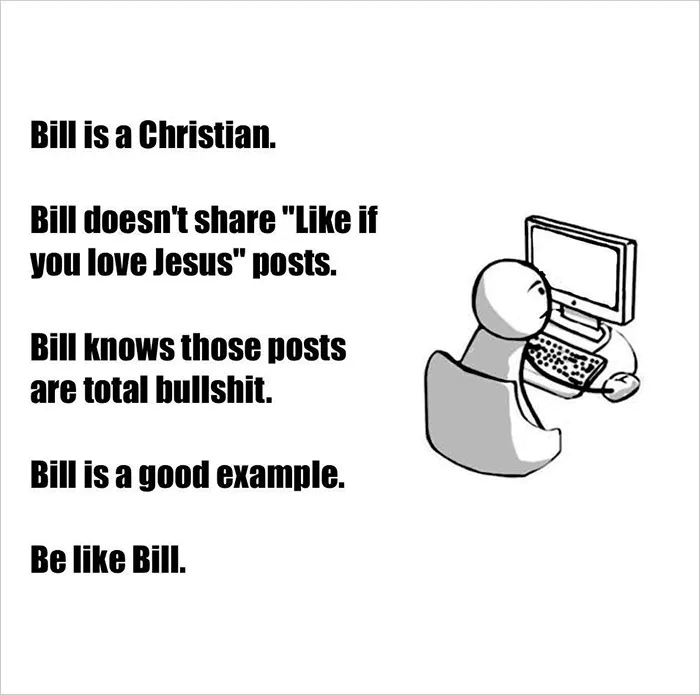 27. Respect others and their beliefs. Respect Bill.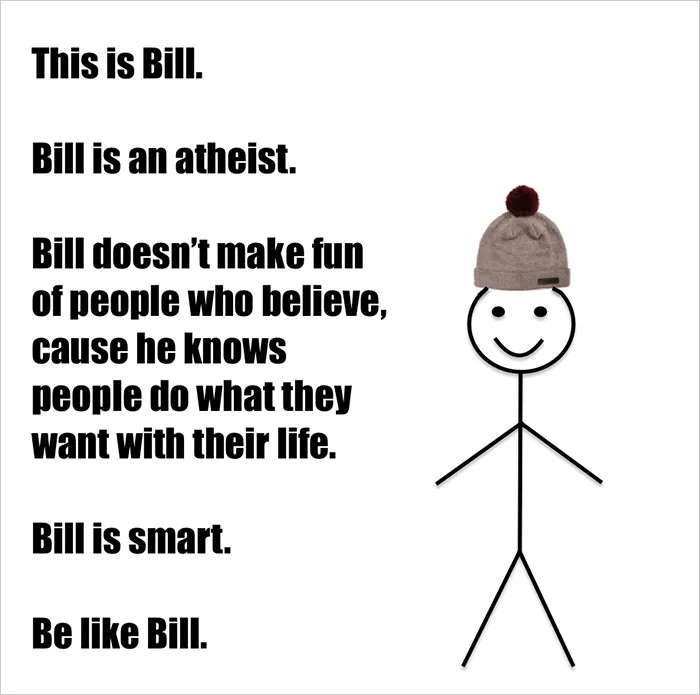 What do you think of these Be Like Bill memes? Do you like them?