What would you do if your golden fish was bigger than the aquarium you own, or if your dog was so big that it walks you instead of you walking him/her? Did you know there are pets that are actually that big? We bring you 10 of the world's biggest pets just to make you feel small and make sure you appreciate your little friend, he might be huge in size, but deep inside they're like little children that needs love and support.
1. Giant George – 43 inch tall great dane from Arizona
This dog is so tall that it might be a problem taking him on a walk through the street. His owner loves him, and he loves his owner, that's what matters!
2. Ulric – 30 Pound Cat From the UK – biggest pets in the world.
When you see this cat, you will fall in love. Ulric is a huge cat with the most amazing fur in the world, he might be hard to lift up, but he is always ready to get all of the attention.
3. Goldie – 15 inch goldfish who weighs 2 lbs, from the UK
If you ever get a goldfish as big as this, make sure you got a proper aquarium for him/her. Just because it is so big, does not mean it will make all your wishes come true!
4. Ralph – 55-pound rabbit from the UK
If we are talking about the biggest pets of the world, this rabbit is the winner. Rabbits are known to be scared of everything, in this case – most of the people might be scared of this huge fluffy rabbit from the UK. Ralph is awesome, truly!
5. Zeus – 55-inch tall great dane from Michigan
Another super tall dog who is the most loyal friend. Taking Zeus on a walk surely attracts a lot of attention and feeding him is probably very pricey, but everyone loves him, and he knows that.
6. Zorba – 343 pound mastiff from London
A very big, yet very friendly and cuddly creature coming from London. Having Zorba sit on your lap for a long time is nearly impossible, this mastiff is very heavy, but that is because he is full of love towards his owner!
7. Gary – 8 Stone capybara from Texas
We are sure you have never seen a capybara as big as this, found in Texas, Gary is a real star that loves to be in the middle of people.
8. Sammy – 115 Pound Tortoise from San Francisco
Turtles are known to grow somewhat big, but Sammy is surely special, very big and heavy. Sammy likes company and people, but that is completely normal, considering everyone wants to see him.
9. Bandit – 75 pound Raccoon from Pennsylvania
Raccoons are adorable, but usually they are not as big as Bandit, he is a very happy raccoon found in Pennsylvania. Bandit is full of love and is always ready to get some food.
10. Stewie – 48.5 inch Cat from Nevada
Stewie is a real star, this huge maine coon cat has been all over the internet and we all know how big he is. Stewie loves food, people and sleeping, but that is obvious.
11. Darius – 52 inch and 49 pounds rabbit from the UK
This huge pet eats 2,000 carrots and 700 apples per year, think about that number, it's a lot!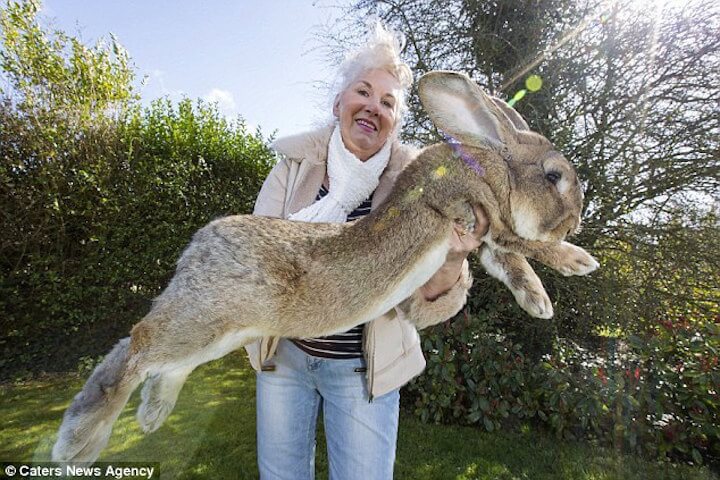 12. Big Jake – 82 inch tall and a whopping 2,600 pounds horse from Wisconsin
Big jake was born big, he was born 240 pounds which is much bigger than average. In 2010 Big Jake was named the world's tallest horse.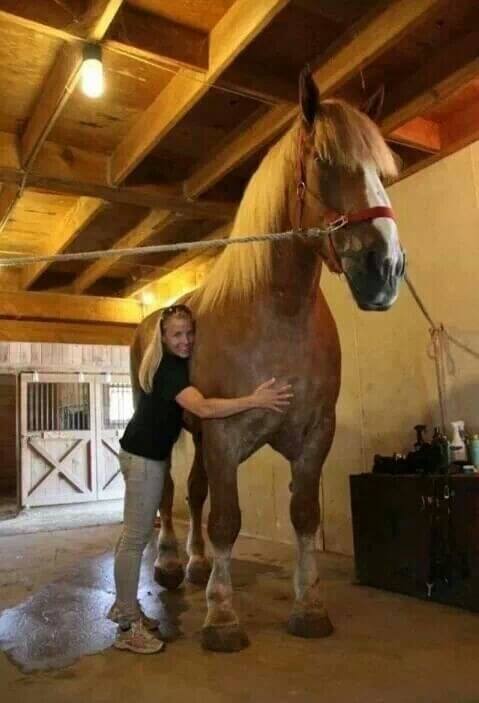 13. Trouble – 19 inch long cat for the UK
This cat is part African Wildcat, so it's no surprise he's so big. In the photo you can Trouble standing next to a regular house cat.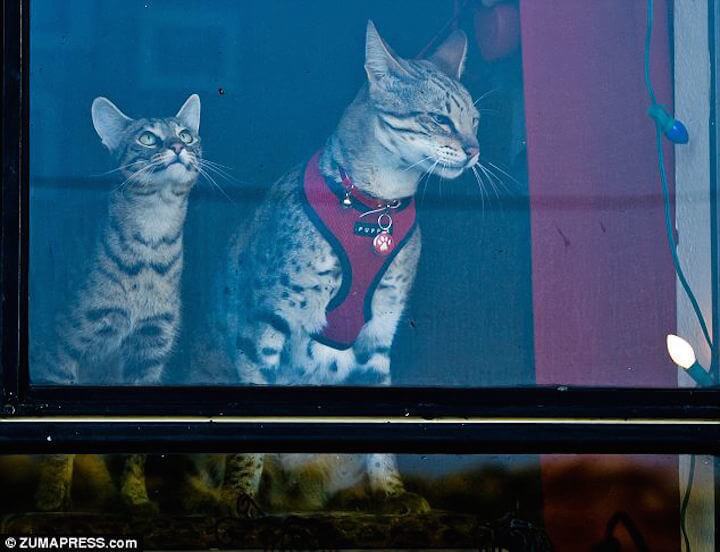 14. Gibson – Great Dane from Grass Valley that's 42.2 inch tall
Gibson has sadly passed away in 2009, but he was official the tallest dog in the world at the time by Guinness world records in 2004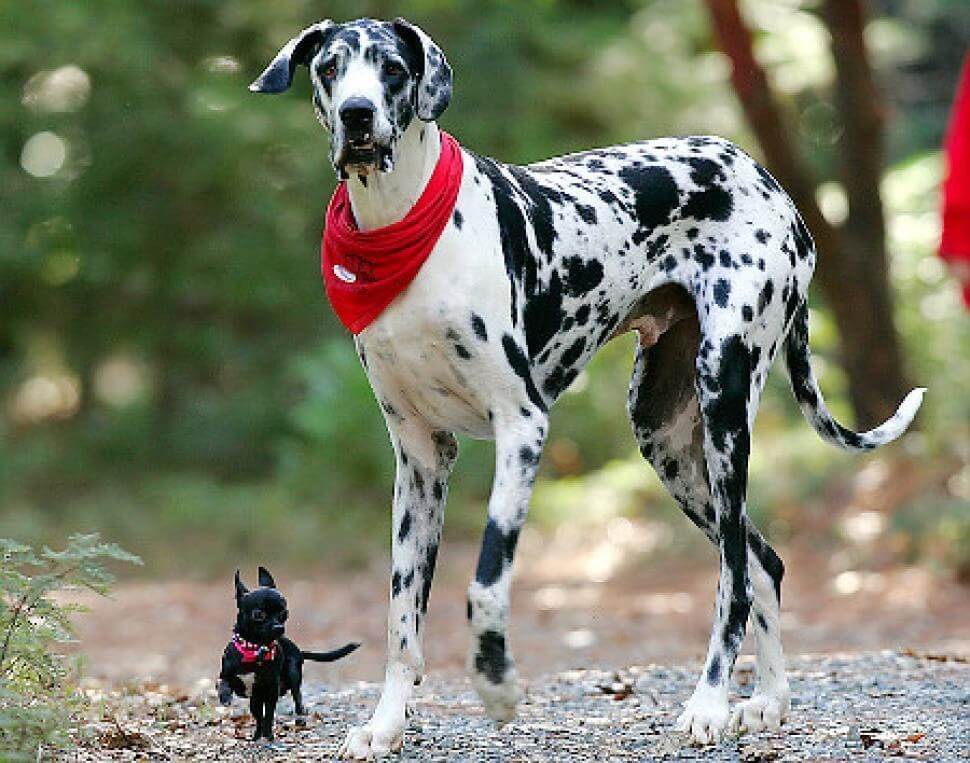 Here's a video of the biggest pets in the world:
Do you own any pets that are good fits for this list of the biggest pets? Which of the pets we listed would you like to see in real?