Black wood is the new black in architecture, nowadays. If you don't believe us, you can check out these fantastic architectural beauties that tell the story of today's trends and fashion in terms of building a house that you'd like to live in or maybe, just admire.
Apart from the visible blackened wood, their shapes are something out of the SF movies and their placement and purpose are some of the most unexpected. Would you live in one of these? Check out these Beautiful Watercolor Paintings Of Architecture if you love design.
1. Troll Hus, USA by Mork-Ulnes Architects
five-bedroom ski cabin covered in tar-coated timber and based on a concrete plinth to protect it. It is nicknamed "Troll Hus" because trolls are believed to dwell in the remote mountains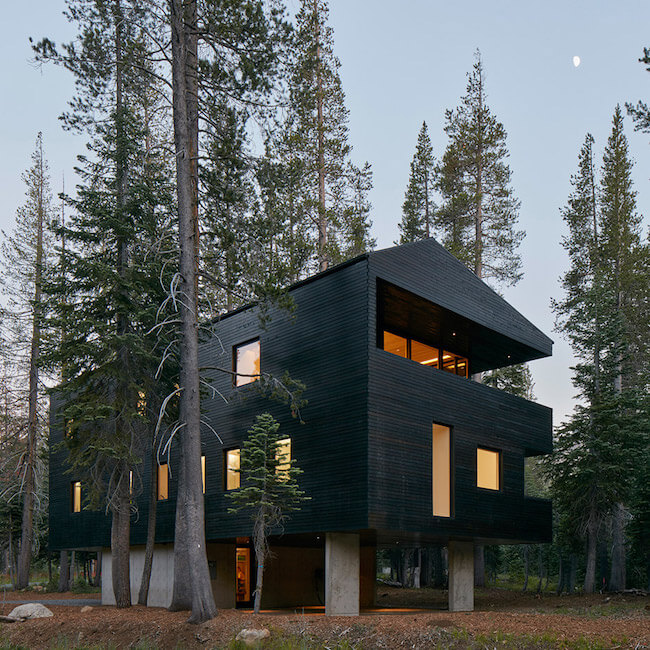 2. The Sleeve House, USA, by Actual/Office Architects
A countryside retreat for art-collectors, this building is actually made up of two neste volumes wrapped with black wooden screens. Would you step in?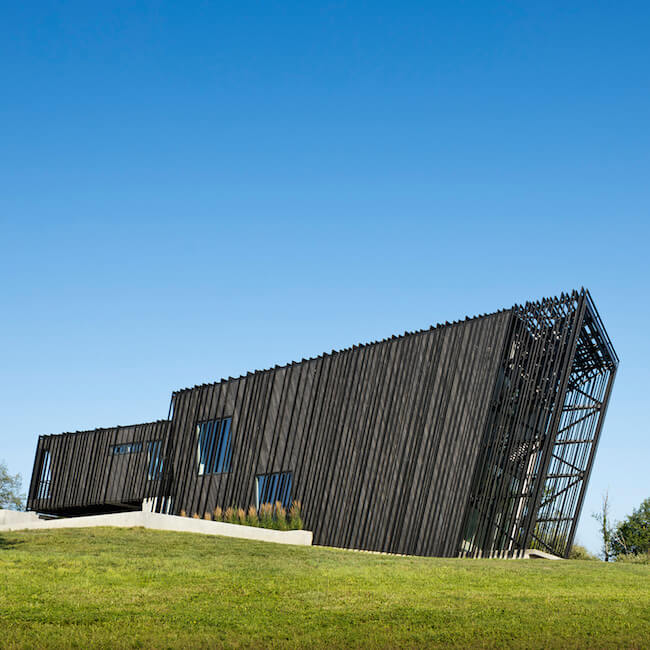 3. Floating sauna by Small Architecture Workshop
You'll have to travel all the way down to Sweden to see this floating sauna build for a Belgian couple who also own a bed and breakfast hotel in the same forest as this sauna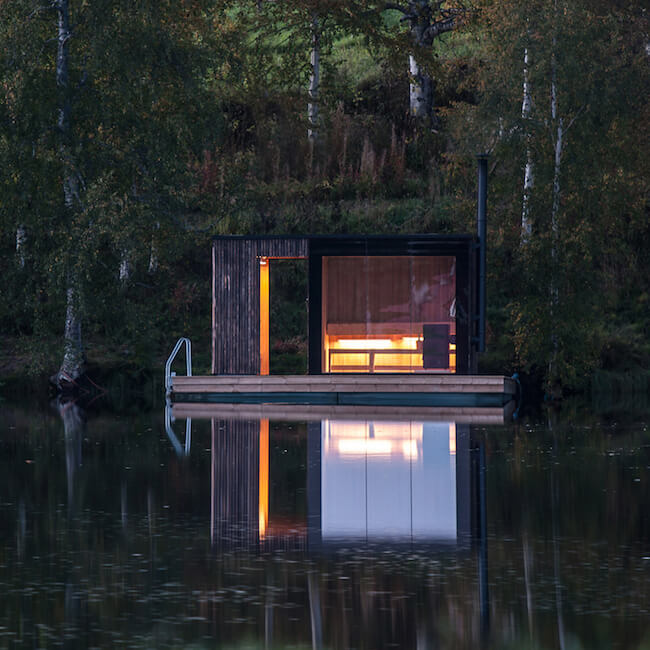 4. Villa SG21, Netherlands, by FillieVerhoeven Architects
This one looks like a barn from the outside and it has "probably the largest sliding door ever made in a residential house in Holland". Would you live in it?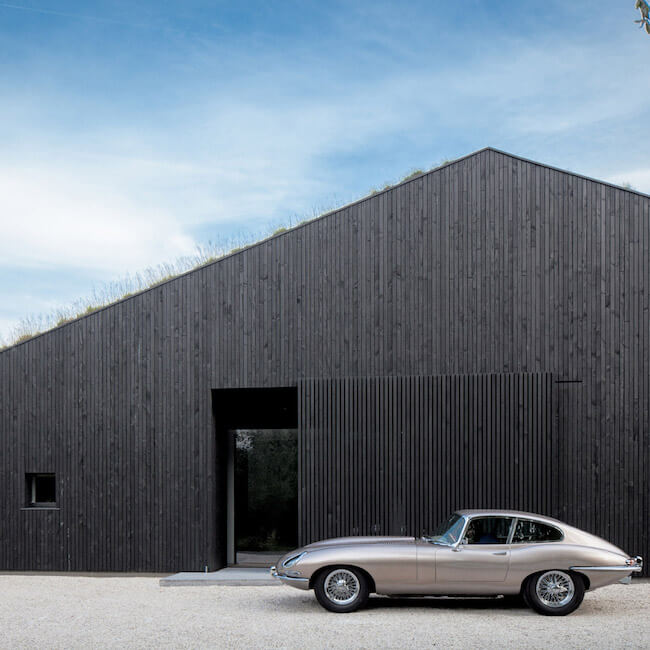 5. Bühelwirt Hotel, Italy, by Pedevilla Architects
It looks like someone played with LEGO and created his imaginative house that got painted in black afterwards and made bigger in order to fit 20 new rooms, a spa and a restaurant. How about that?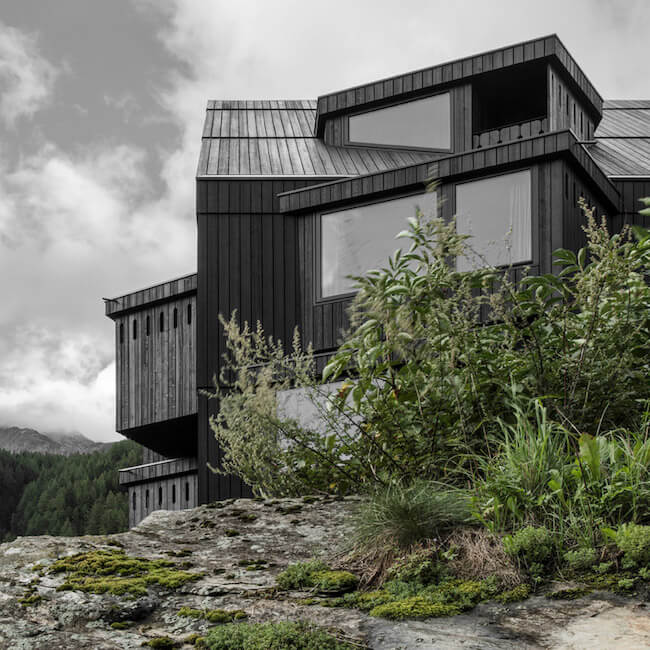 6. Michigan Lake House, United States, Desai Chia Architecture
Dying ash trees found on site scorched using a traditional Japanese technique called shou sugi ban, are now the blackened timber walls of this cantilevered house on Lake Michigan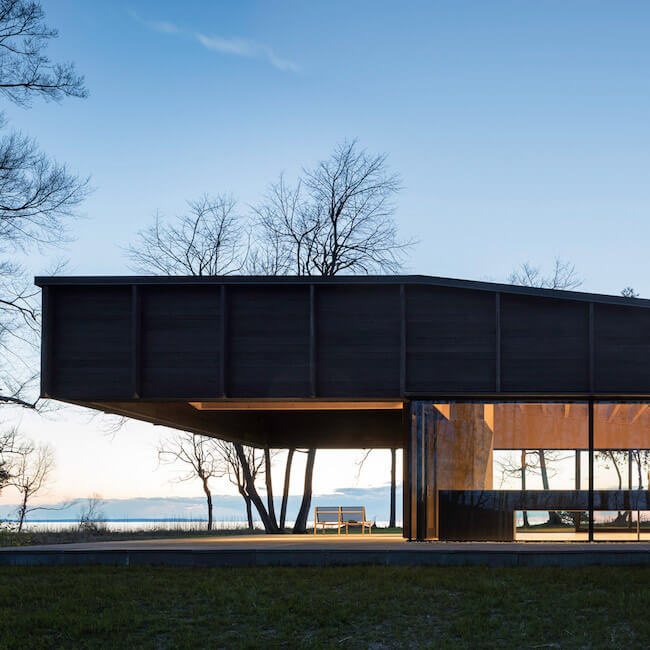 7. The Muji hut, by Muji
This is a nine-square-metre prefabricated house made entirely from blackened Japanese wood, designed to suit a wide variety of locations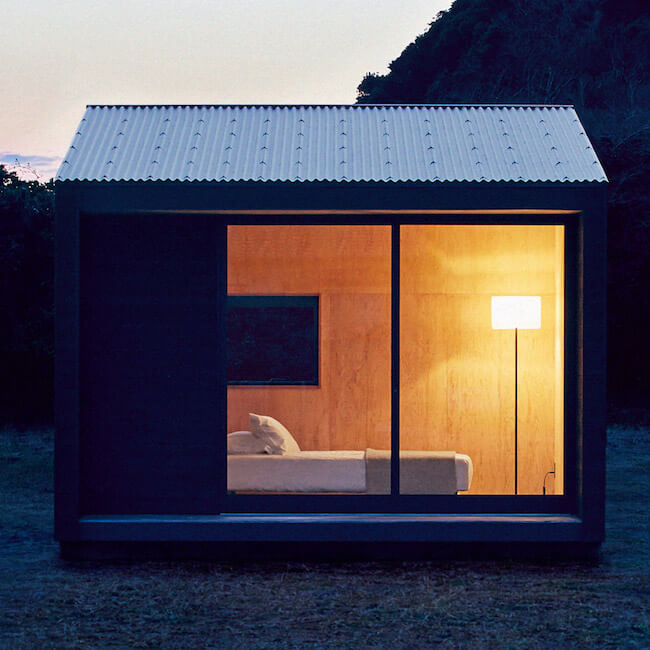 8. Treehouse, UK, by Scott Kyson
This is the dream of every child, a playhouse covered in sheets of reflective glass and lined with charred larch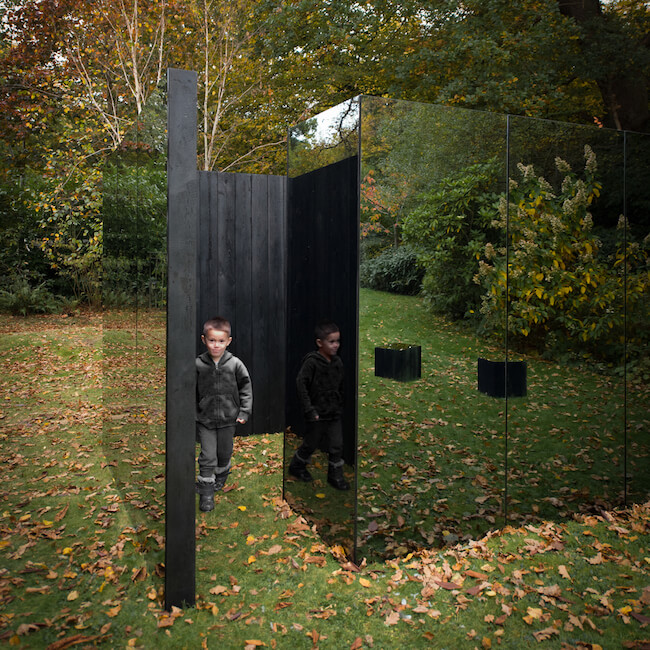 9. Allmannajuvet visitor facilities, Norway, by Peter Zumthor
It looks a little bit like out of Game of Thrones, but it isn't a Northern Wall post, it is black box supported by an encasing wood structure with a corrugated zinc roof top meant to serve as a visitor facility placed on a tourist trail in Norway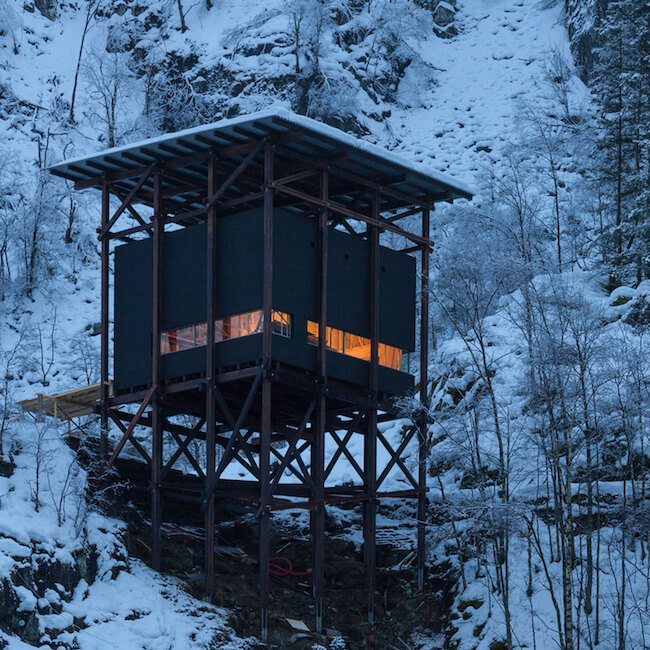 10. The Garden Studio Gym, UK, by Eastwest Architecture
This is a gym that could convince you to step on its doorway more often due to its incredible design and architecture. It was built by a London homeowner disappointed by the lack of local exercise facilities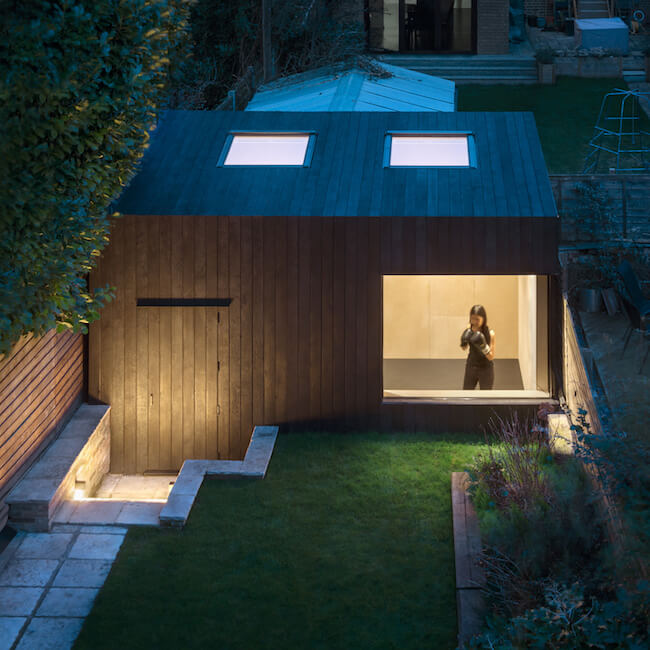 Source: link