The autumn season is no doubt one of the most artistic seasons out there. It is just outstanding how nature transforms its colors from a simple green shade to wonderful warm nuances that just seem to fall magically out from the sky.
This season has inspired numerous artists throughout time to express themselves in many ways by only using one technique; leaves. Yes, you heard it, they combine different colored leaves together to create wonderful pieces of falling leaves artwork.
From simple pattern designs, all the way to cartoon characters like Winnie the Pooh and Hello Kitty, these pieces of art are just too hard for us to ignore.
The trend has become popular through various regions in Japan and it is called Ochiba art, otherwise known as the art of fallen leaves.
It is truly worthy to whiteness how the artist composes the leaves. Their secret is to create a high sense of contrast between the outline and the inline of the image they are creating. They do this by using the warm shades that nature provided them. Shades like red, yellow, orange, brown all contribute to creating this unique form of art.
The downside of all of this is that these art forms do not last. The reason for this is because the second the wind comes to contact with these leaves, they follow its path. Therefore, they leave no trace of their existence.
But of course, no artist will leave them to vanish like that without a trace. Thanks to photographing, these beautiful works of art not only get captured but also shared with people worldwide.
This has certainly inspired thousands to just leave what they are doing and go outside to create one of their own artwork made out of vibrant foliage. Take a look at how stunning Ochiba art really is.
Beautiful falling leaves artwork of a thoughtful girl, completed by some bright colored leaves.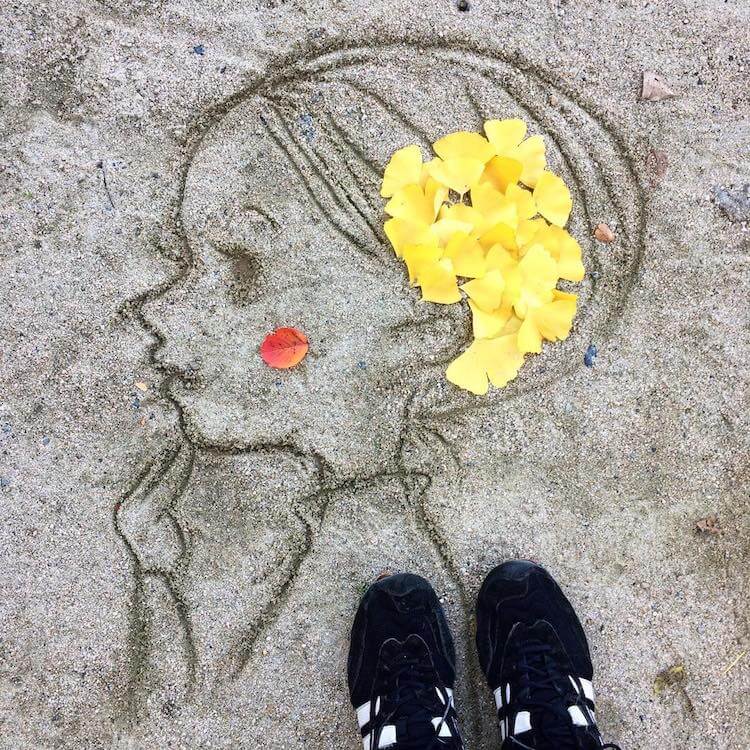 Image via @egaonanairo
Happy child with a red and yellow crown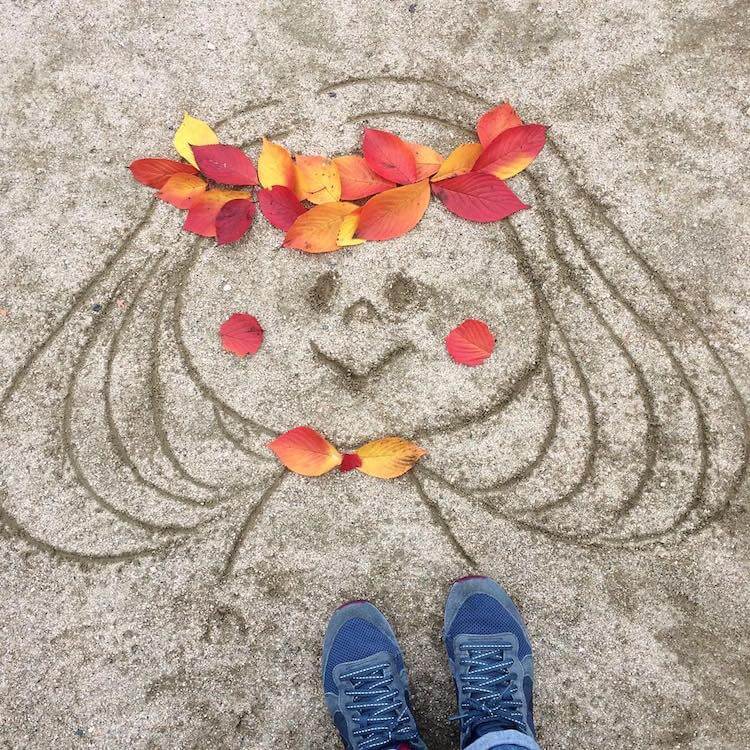 Image via @egaonanairo
Winnie the Pooh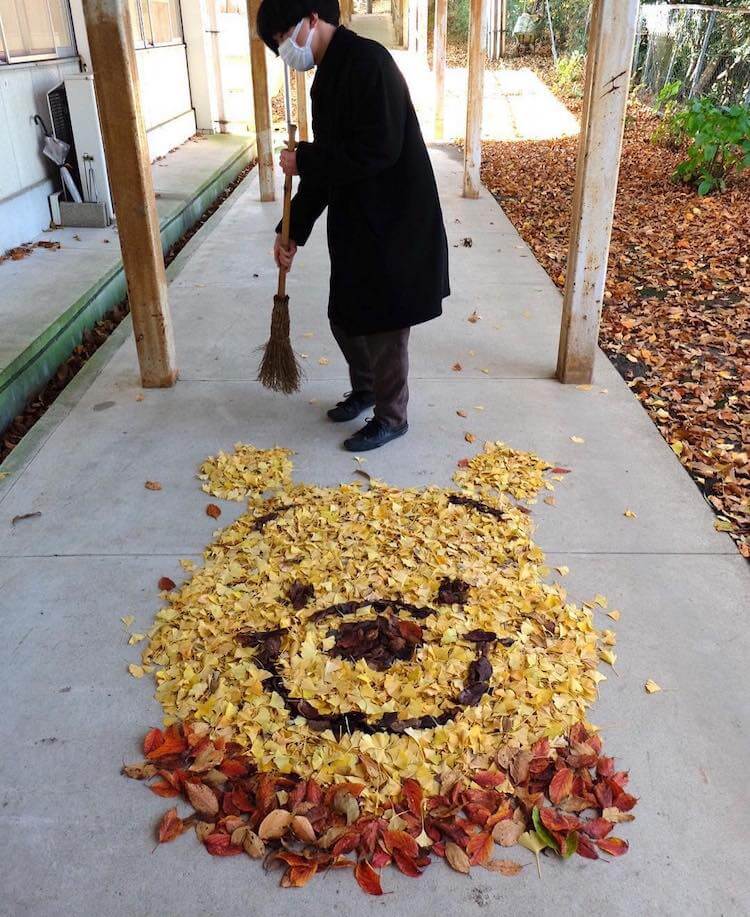 Image via @hamacream
Pikachu made out of leaves, pine cones and rocks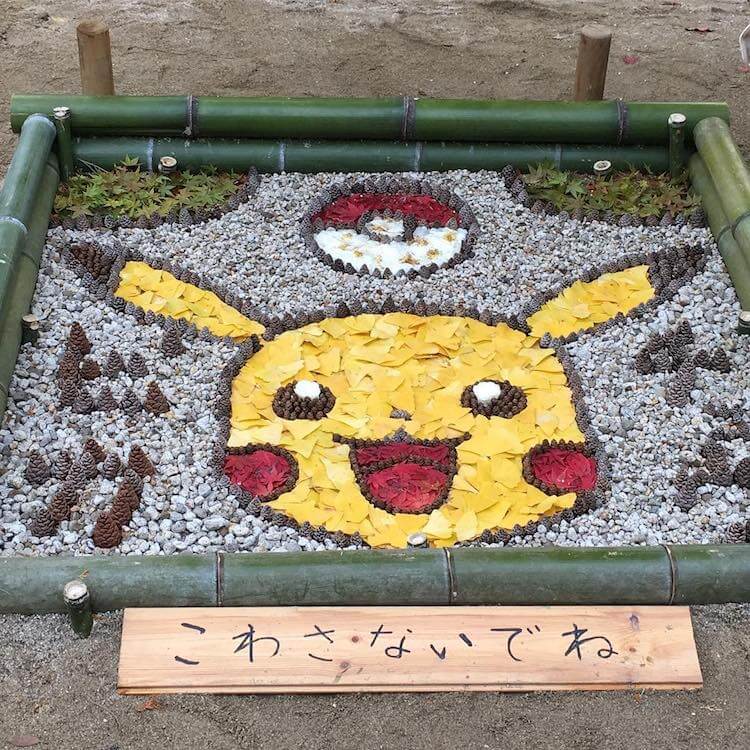 Image via @ryokko128
Heart outline made out of golden leaves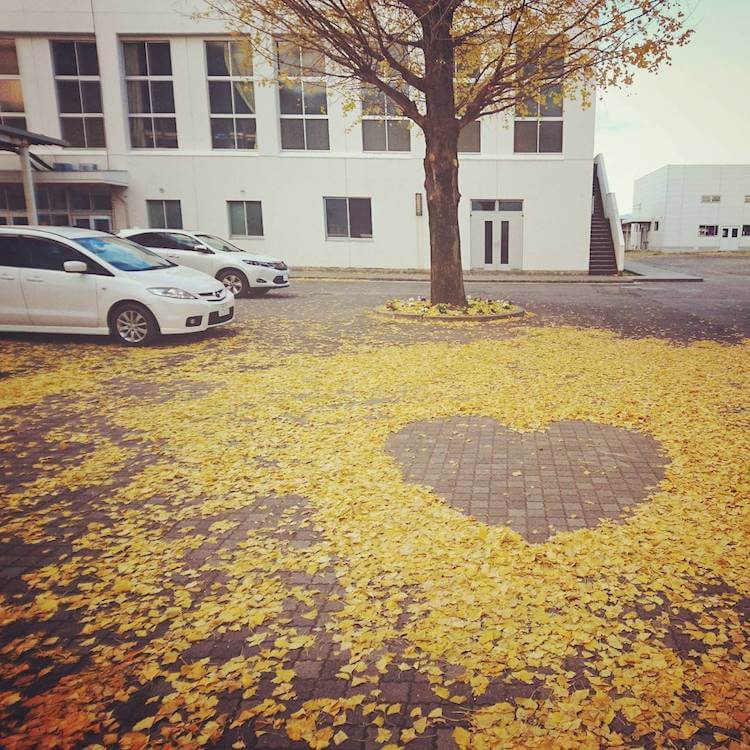 Image via @toshikanayama
Cute Hello Kitty Art made out of flowers, leaves and pine cones

Image via @ryokko128
Beautiful vibrant patterns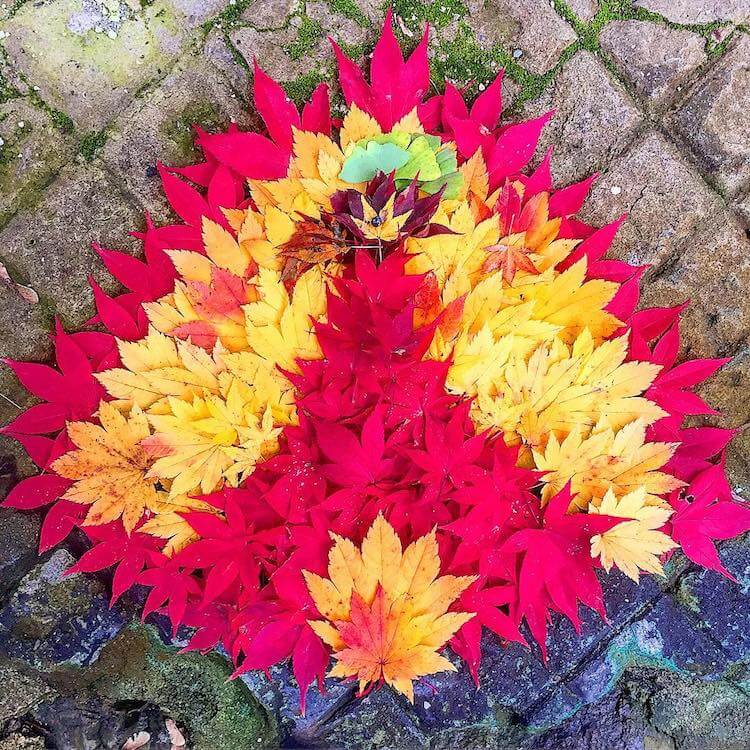 Image via @setsugetsufu_ka